During its 247th Commencement Sunday afternoon, May 24, 2015, Brown University conferred honorary doctorates on Robert A. Corrigan, president emeritus of San Francisco State University; Louise Lamphere, distinguished professor emerita of anthropology at the University of New Mexico; David E. McKinney, civic leader and former IBM executive; Tracee Ellis Ross, actress and performance artist; Susan Solomon, atmospheric chemist; and Kathryn D. Sullivan, astronaut and geoscientist.
PROVIDENCE, R.I. [Brown University] — At its 247th Commencement Sunday, May 24, 2015, Brown University conferred honorary doctorates on six candidates who have achieved great distinction in a variety of fields. The candidates include:
While none of the six was the Commencement speaker — since its earliest days, Brown has reserved that honor for members of the graduating class — Commencement Weekend offered other opportunities for public presentations: Lamphere, Ross, and Sullivan participated in Commencement Forums on Saturday, among nearly two dozen presentations in a decades-old Commencement tradition at Brown. Corrigan delivered the Baccalaureate address, "Dare to be a Daniel," to the Class of 2015 on Saturday at 2:30 p.m. in the Meeting House of the First Baptist Church in America.
---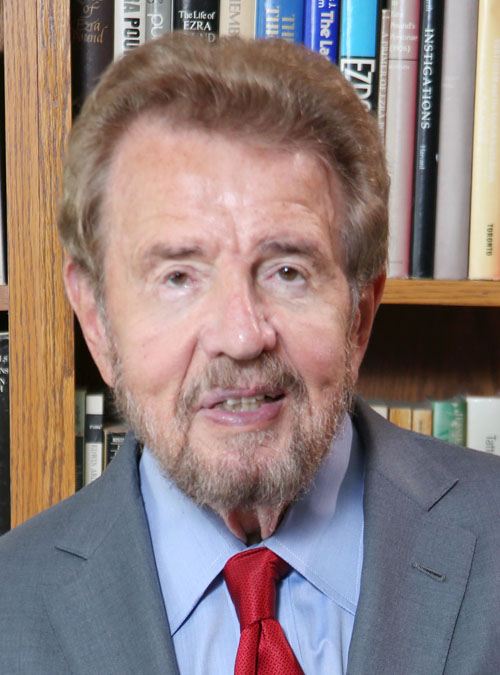 Robert A. Corrigan  University President
Doctor of Humane Letters (L.H.D.)
Text of citation
A 1957 graduate of Brown University (A.B., American civilization), Robert Corrigan became one of the nation's foremost and longest-serving academic leaders. He was president of San Francisco State University for 24 years (1988-2012) and prior to that served the University of Massachusetts–Boston as chancellor for nine years (1979-88).
After Brown, Corrigan continued his studies at the University of Pennsylvania as a Carnegie fellow, earning a master's degree in American studies and working as a researcher at the Philadelphia Historical Commission. He was a lecturer in American literature and culture at the University of Gothenburg (Sweden) for three years — the last two under a Fulbright lectureship — before returning to Penn to earn his Ph.D.
He began his academic career at the University of Iowa in 1964 as an instructor in English, rising to associate professor of English and American civilization. In 1969, he received his first national grant — a National Endowment for the Humanities/Ford Foundation grant — for a summer institute on the culture of black America, an area in which he worked both as a scholar and as an administrator. The NEH provided support that allowed Corrigan to organize further summer institutes on the Harlem Renaissance, Richard Wright, W.E.B. Du Bois, black women in America, and others through 1974. Also at Iowa, Corrigan founded one of the nation's earliest black studies programs.
Though he continued his teaching and scholarly interests, Corrigan entered higher education administration in 1973 as dean of the College of Arts and Sciences at the University of Missouri–Kansas City and then as provost for arts and humanities at the University of Maryland–College Park in 1974. He became chancellor of UMass–Boston in 1979.
Corrigan's interest in and unwavering commitment to social justice led to a storied tenure as president at SFSU. His commitment to diversity drove significant demographic change throughout the University, in the faculty, administrative staff, and student body. His refusal to tolerate bigotry and his willingness to engage in discussion with critics brought him a measure of public attention, including at least one decision which, as Nanette Asimov of the San Francisco Chronicle noted in a retirement profile, landed him on the CBS Evening News.
---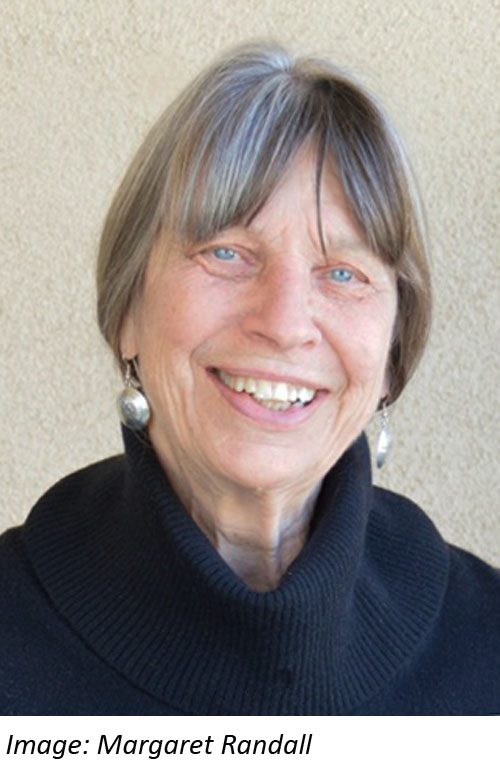 Louise Lamphere  Anthropologist
Doctor of Humane Letters (L.H.D.)
Text of citation
Louise Lamphere, distinguished professor emerita of anthropology at the University of New Mexico, began her academic career at Brown in 1968, when the field was becoming more prominently engaged in contemporary issues — health, employment, race, gender, feminism. Her early book, Woman, Culture and Society (1974), co-edited with Michelle Zimbalist Rosaldo, was a pathbreaking work in feminist anthropology and women studies and is now a classic.
She continued to do research on women and gender, including a study in Central Falls, R.I., From Working Daughters to Working Mothers (1987), and Sunbelt Working Mothers: Reconciling Family and Factory (1993). More than 40 years of research from her dissertation, published in 1977 as To Run After Them: The Social and Cultural Bases of Cooperation in a Navajo Community, to her most recent book, a biography of three Navajo women titled Weaving Women's Lives: Three Generations in a Navajo Family (2007) has also made her an expert on family and kinship among the Navajo.
Recognition of Lamphere's leadership in the discipline of anthropology is exemplified by her election to the presidencies of the American Anthropological Association, the American Ethnological Society, and the Association for Feminist Anthropology. When she received the Franz Boas Award, the American Anthropological Association's highest distinction, the Association cited her as a "founding mother" of feminist anthropology whose work stretched the boundaries of existing anthropological theory and "quite literally transformed the entire discipline."
Lamphere was also a pivotal figure in the late-20th-century history of Brown University. Denied tenure in 1974, she filed a Title VII discrimination suit in 1975. The University settled the case out of court in 1977, awarded her tenure, and entered into what became known as the Lamphere Consent Decree, which governed the University's faculty hiring and tenure decisions until it was vacated in 1992 by mutual consent — after a five-fold increase in women on the Brown faculty. Lamphere remained at Brown until 1986, when she moved to the University of New Mexico.
In 2008, as she considered retirement, Lamphere sought to preserve the legacy of feminist scholarship by creating the Louise Lamphere Visiting Assistant Professorship in Gender Studies at Brown, established by the Corporation of Brown University in May 2008. As part of Brown's 250th anniversary celebration, the Pembroke Center for Teaching and Research on Women presented an exhibition and two-day conference, "The Legacy of Louise Lamphere v. Brown University," marking the 40th anniversary of the lawsuit's filing.
---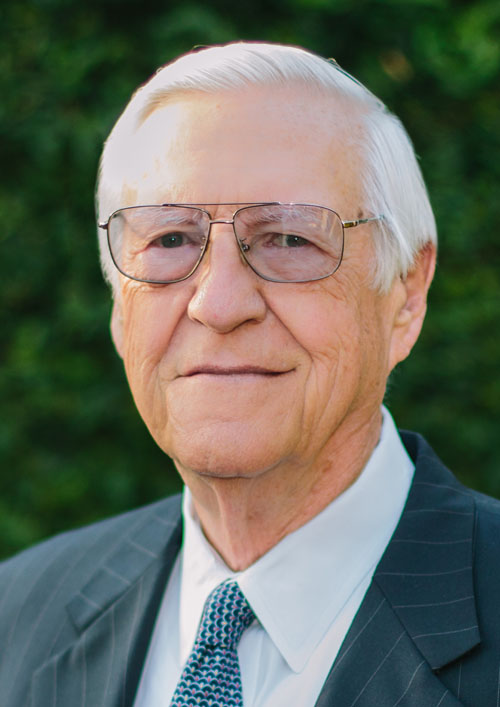 David E. McKinney  Executive, Civic Leader
Doctor of Humane Letters (L.H.D.)
Text of citation
After a 36-year career at IBM, which included service as senior vice president and a member of the Management Committee and Corporate Management Board, David McKinney retired as president and CEO of IBM Europe in 1992.
After a brief retirement, McKinney continued to explore a number of civic interests. In 1999, he became president of the New York Metropolitan Museum of Art. As chief administrative officer, he applied his experience as a global executive to leading the museum's non-curatorial business operations: development, technology, legal affairs, finance, human resources, communications, government relations, construction, merchandizing, security and other areas. He has been a director of NYC & Company, the city's official marketing, tourism and partnership organization, and is a former director of the Philharmonic-Symphony Society of New York.
McKinney became formally involved with Brown University shortly before his retirement from IBM. He was elected to a six-year term on the Board of Trustees in 1990 and was two years into a second term when the Brown Corporation elected him to an 11-year term on the Board of Fellows in 1999.
McKinney has been associated with the Thomas J. Watson Jr. Institute for International Studies since its formal establishment at Brown in 1991. As a member and former chair of the Board of Overseers, he helped establish the new institute, build its programs, and raise its profile on campus and beyond.
McKinney is president of the Thomas J. Watson Foundation and a trustee of the Paul and Daisy Soros Foundation. He is the father of three Brown graduates and grandfather of two current Brown students.
---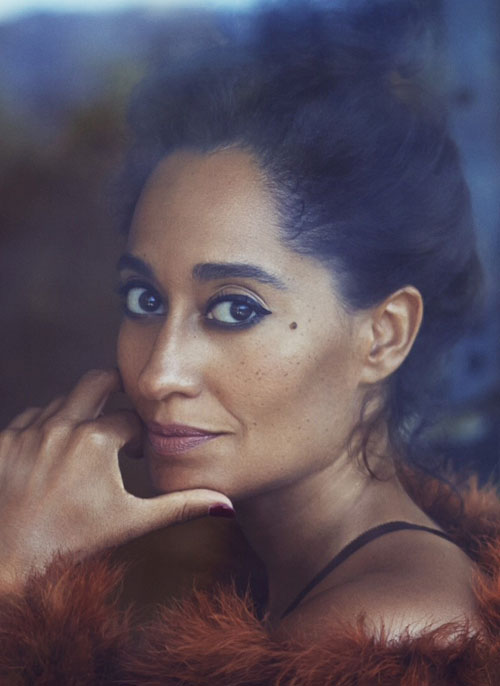 Tracee Ellis Ross  Actress
Doctor of Fine Arts (D.F.A.)
Text of citation
Tracee Ellis Ross, widely recognized for her comedic roles as Joan Clayton in Girlfriends and more recently as Dr. Rainbow Johnson in the series Black-ish, graduated from Brown University in 1994 with a bachelor's degree in theater arts.
Ross made her film debut in 1996 in the independent feature Far Harbor, the first of eleven film roles. She starred in the 1998 made-for-television film Race Against Fear: A Moment of Truth, playing a former high school athlete who had remained silent about abuse by a track coach. Her entry into comedy came in 2000 as a regular on The Lyricist Lounge Show, an MTV variety series. She began her 172-episode run on Girlfriends the same year.
Her performances have brought her more than a dozen nominations for national awards. She has won the NAACP's Image Award for Outstanding Actress in a Comedy Series four times (for Black-ish in 2015, for Reed Between the Lines in 2012, and twice for Girlfriends, 2007 and 2009). She also received a BET Comedy Award for Girlfriends in 2004.
In addition to her performing career, Ross has developed workshops for motivational presentations, including "Tapping Into Your Creative Well," a workshop that encourages participants to discover inner joys and strengths and use them to keep their lives on course. She is also involved in mentoring and helping teenage girls through volunteer work with Aviva Family and Children Services in Los Angeles and with the Big Brother Big Sister Program, for which she has conducted self-esteem workshops nationwide. For that work, the Los Angeles Urban League honored her as its 2004 Volunteer of the Year, and she received the 2009 Impact Award from Aviva.
---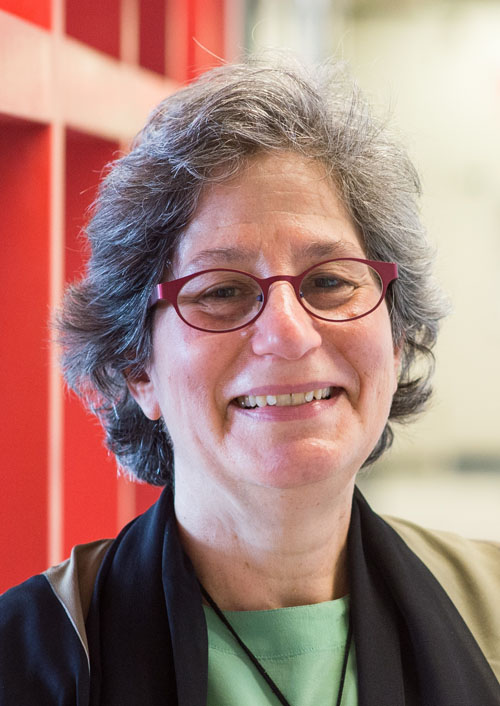 Susan Solomon  Atmospheric Chemist
Doctor of Science (Sc.D.)
Text of citation
Susan Solomon is the Ellen Swallow Richards Professor of Atmospheric Chemistry and Climate Science at the Massachusetts Institute of Technology and is the founding director of MIT's Environmental Solutions Initiative. She has been at MIT since 2011.
A chemist by training (M.S. and Ph.D. in chemistry, University of California–Berkeley, specializing in atmospheric chemistry), she served for three decades as a scientist with the National Oceanic and Atmospheric Administration in Boulder, Colo., where she led the Chemistry and Climate Processes Group.
It was Solomon who first proposed the theory that explained the appearance of ozone holes in the Antarctic — a reaction of ozone and chlorofluorocarbons on the surface of ice particles in high-altitude clouds. Her theory was borne out by the National Ozone Expedition to McMurdo Sound, which she led in 1986 and 1987. Her team found levels of chlorine oxides — released when ultraviolet radiation triggers decomposition of chlorofluorocarbons — that were 100 times higher than expected.
In addition to her many scientific papers, Solomon has written about the ill-fated 1912 expedition by Robert Scott, whose party of five reached the South pole but died of exhaustion and cold as they were returning to base camp. The Coldest March: Scott's Fatal Antarctic Expedition (Yale University Press, 2002) applied modern meteorological knowledge to records from Scott's expedition to understand why it ended in failure.
Solomon has been much honored for her work, including the U.S. National Medal of Science (1999), the Blue Planet Prize (Japan, 2004), the Grande Medaille (French Academy of Sciences, 2008), the Volvo Environment Prize (Royal Swedish Academy of Sciences, 2009), and the BBVA Foundation Frontiers of Knowledge Award (2012). In 1994, an Antarctic glacier and an Antarctic snow saddle were named in her honor.
---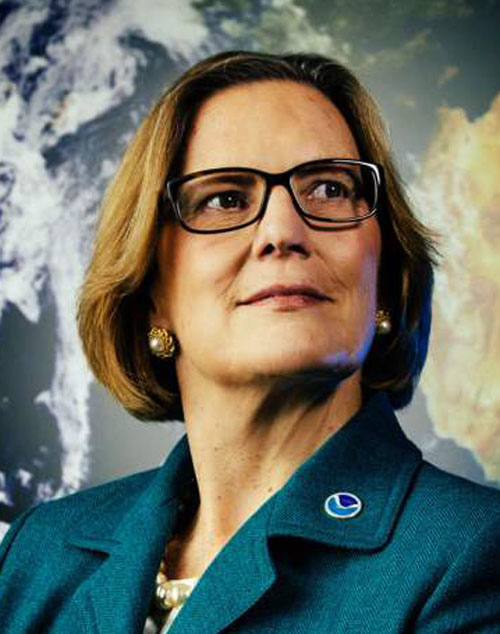 Kathryn D. Sullivan  Geoscientist, Astronaut
Doctor of Science (Sc.D.)
Text of citation
In the same year that she earned her Ph.D. in geology (Dalhousie University, 1978), Kathryn Sullivan became one of the first six women selected to join the NASA astronaut corps. In a 15-year career with NASA, she flew on three shuttle missions, including the 1990 mission by Space Shuttle Discovery that launched the Hubble telescope. In all, she logged 532 hours in space and, aboard Space Shuttle Challenger in 1984, she became the first American woman to walk in space.
Following her service as an astronaut, Sullivan served as president and CEO of the Center of Science and Industry in Columbus, Ohio, among the nation's leading science museums. She was also the inaugural director of the Battelle Center for Mathematics and Science Education Policy in the John Glenn School of Public Affairs at Ohio State University.
Sullivan, currently administrator of the National Oceanic and Atmospheric Administration and under secretary of commerce for oceans and atmosphere, is a national leader in science administration and policy. Appointed chief scientist at NOAA in 1993, she oversaw a portfolio that included research in fisheries biology, climate change, satellite instrumentation, and marine biodiversity. President George W. Bush appointed her to the National Science Board in 2004, and in 2009 she began a three-year term as chair of the Section on General Interest in Science and Engineering for the American Association for the Advancement of Science.
President Barack Obama nominated Sullivan as assistant secretary of commerce in January 2011, and she was confirmed by the Senate in May. She began service as assistant secretary for environmental observation and prediction and deputy administrator for NOAA. She was appointed acting under secretary of commerce and acting NOAA administrator in February 2013 and was confirmed by the Senate to those positions in March 2014.