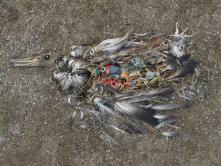 February 20, 2017
Presented by the Bell Gallery at the Granoff Center, the photographs in 'Chris Jordan: Message from the Gyre' depict albatrosses who have died from consuming floating plastic trash.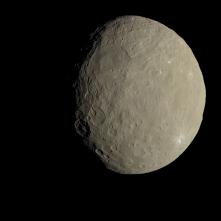 Questions for Carle Pieters
February 16, 2017
The discovery suggests that Ceres could once have had habitable environments.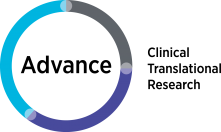 February 17, 2017
Advance Clinical and Translational Research (Advance-CTR), a statewide partnership established last year to support collaborative medical studies that build on basic research, has awarded its first two Pilot Project grants.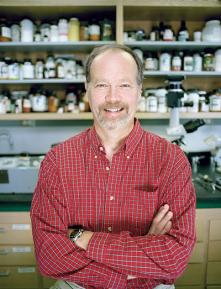 Questions for Ken Miller
February 16, 2017
Brown biology professor shares insights on why science denial continues and what institutions of higher education should do about it.

February 15, 2017
The 37th annual student exhibition, open to students from all disciplines, was juried by Leonie Bradbury, director of art and creative initiatives for Boston's HUBweek, and Anabel Vázquez Rodríguez, an independent curator, artist and organizer.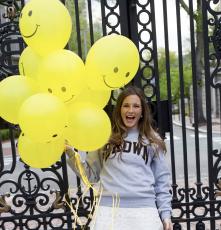 February 15, 2017
Kiera Peltz will join 35 other U.S. scholars at the University of Cambridge, where they will pursue graduate degrees as they work toward careers focused on improving the lives of others.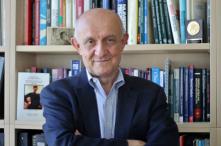 AAAS Annual Meeting
February 19, 2017
At a talk and panel discussion in Boston the morning of Feb. 19, Brown University biostatistician Constantine Gatsonis discussed how big trials help us make sense of our many questions about cancer screening.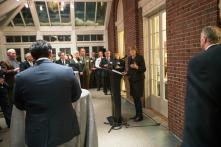 February 16, 2017
During a celebration to kick off the 125th anniversary year of Family Service of Rhode Island, the agency's CEO named Brown President Christina Paxson and the University as recipients of this year's Brighter Futures award.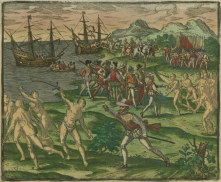 February 15, 2017
Study by Brown University historian finds that Native Americans who surrendered during King Philip's War were sold into slavery, with long-lasting effects.