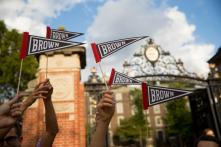 January 18, 2019
For students from families in which members are affected federal employees, the University will offer interest-free extensions on tuition payments deadlines and emergency assistance for urgent needs.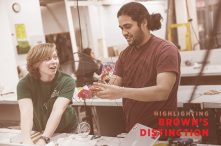 January 10, 2019
Learning at Brown is a collaborative, hands-on experience — one in which students often lead their own research projects or conduct research alongside their instructors.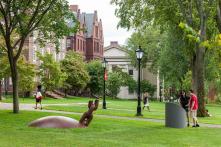 January 10, 2019
Launched after Brown's landmark Slavery and Justice report, the center is a powerhouse for research that is changing the way the world learns about legacies of slavery and the global slave trade.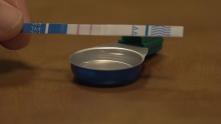 January 18, 2019
Young adults who use drugs find fentanyl test strips useful, residue testing more convenient and testing at home more private, a Brown study found.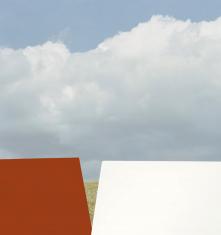 January 15, 2019
The exhibition, opening on Saturday, Jan. 19, focuses on abstract photography from the gallery's collection.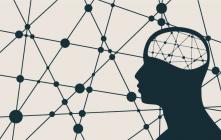 January 8, 2019
Brown President Christina Paxson emphasized the need for collaboration in a conversation with fellow Rhode Island college and university presidents about approaches to meeting students' mental health needs.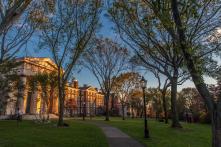 January 17, 2019
A letter to Brown students, faculty and staff shared news of a tragic car accident that claimed the life of Class of 2018 alumna and current graduate student Maryori Conde; three others affiliated with the Brown community were injured.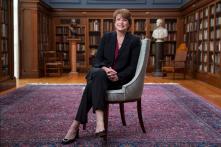 January 10, 2019
Christina Paxson, an economist, higher education leader and president of Brown University, will serve as deputy chair of the Federal Reserve Bank of Boston for 2019.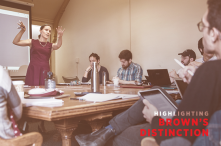 January 10, 2019
With an increased focus on unearthing novel data sources for analysis, Brown's economics scholars are bringing new insights to complex problems and teaching the next generation of researchers and policymakers to do the same.