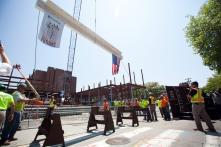 May 25, 2016
Brown University leaders joined Providence Mayor Jorge Elorza and others to discuss the importance of the new building for the University and for the City.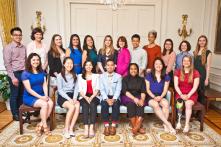 May 19, 2016
The award, one of the country's most prestigious, offers students the opportunity to teach, study or pursue independent research in more than 140 countries.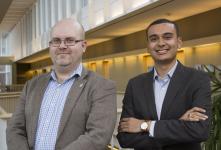 Commencement 2016
May 17, 2016
Graduates Alberto Morales and Matthew J. Lyddon will address their peers in separate master's and doctoral ceremonies, respectively, at Commencement on Sunday, May 29.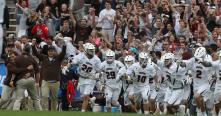 May 25, 2016
The team persevered in last weekend's quarterfinal matchup with Navy, despite the absence of standout player Dylan Molloy.

May 23, 2016
A recently unearthed film from 1974 documents an early foray into the digital humanities by two Brown professors.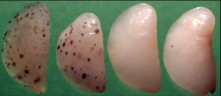 May 20, 2016
In a new study in mice, researchers overcame a process by which cancer co-opts a fundamental protein into protecting it against the body's defenses.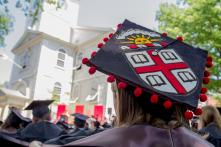 Guide to Commencement 2016
May 17, 2016
Sunday's procession and University Ceremony on the College Green cap Brown's three-day celebration of Commencement and Reunion Weekend.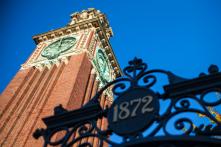 May 23, 2016
The campus-wide Provost's Visiting Professors program will offer short-term appointments at Brown to exceptional faculty from historically underrepresented groups.

May 13, 2016
The program, now in its second year, links the classroom and community through co-created experiential research, projects and internships.