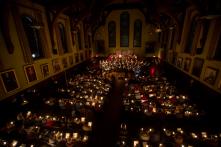 December 5, 2016
A capacity crowd enjoyed the traditional holiday service, which included two choral premieres in honor of the milestone anniversary.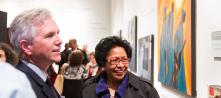 December 2, 2016
Ruth J. Simmons, the University's president emerita, told a group of pioneering public historians in her keynote address that excellence is built on truth-telling, not lies and secrets.

December 5, 2016
Developed by chemists at Brown University in conjunction with colleagues at MIT and Cornell, the compound could enable a new drug strategy for treating tuberculosis.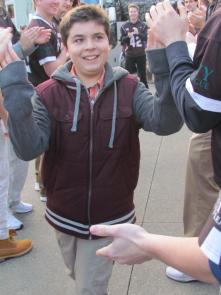 December 8, 2016
While many kids can only dream of landing a spot on a top-ranked college sports team, middle-schooler Nicholas Cioe made his wish a reality with the help of the nonprofit Team Impact.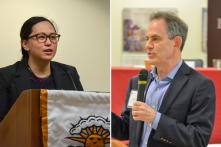 Questions and Answers
December 6, 2016
The Jonathan M. Nelson Center for Entrepreneurship convened a one-day conference on Monday, Dec. 5, on the simultaneity of agency and inequity of power and privilege in entrepreneurial endeavors.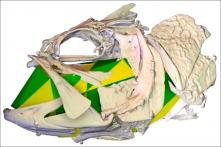 November 30, 2016
Two recent papers describe the latest ways that XROMM technology, which has spread to dozens of similar research facilities worldwide, enables studies of human and animal motion in previously unseen detail.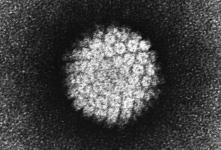 December 8, 2016
A new study in JAMA Oncology finds that the presence of particular antibodies of human papillomavirus in blood serum are reliable indicators of five-year head and neck cancer survival.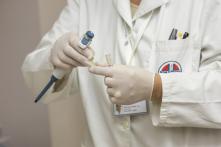 December 5, 2016
Brown faculty from the School of Public Health, the Watson Institute for International and Public Affairs and the School of Professional Studies weigh in on healthcare reform's uncertain future.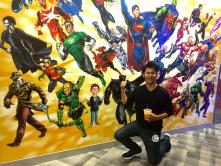 December 2, 2016
Ceremony on Saturday, Dec. 3, will celebrate the diverse achievements of Brown's ".5ers," who graduate from the University this month.