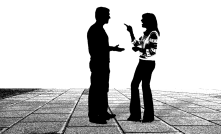 January 17, 2017
Fast talkers tend to convey less information with each word and syntactic structure than slower-paced speakers, meaning that no matter our pace, we all say just about as much in a given time, a new study finds.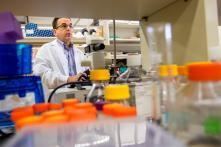 January 10, 2017
Dr. Eric Morrow, a Brown University faculty member specializing in neurodevelopmental biology and autism treatment, won the nation's top honor for a young scientist.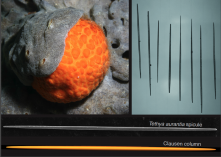 January 4, 2017
Brown University engineers looked to nature to find a shape that could improve all kinds of slender structures, from building columns to bicycle spokes.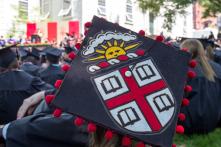 Questions for John Friedman
January 18, 2017
New study by Brown University faculty member and a team of researchers shows how Brown and other American colleges help students climb the economic ladder.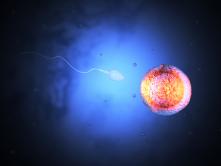 January 11, 2017
In Science Translational Medicine, three experts discuss the implications of a lab technology — already far along in mice — that could allow for the creation of fertilized embryos using sperm and eggs derived from non-reproductive body tissues.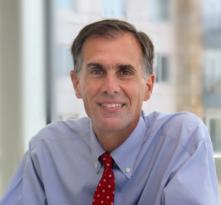 January 18, 2017
Dr. Peter Hollmann will serve as the new academic director of the Executive Master of Healthcare Leadership program at the Brown University School of Professional Studies.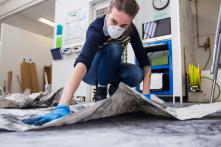 January 19, 2017
Nearly 130 students took courses in Brown's inaugural mini-session — a three-week term that gave students the opportunity to study one subject in great depth and without distraction.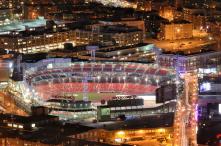 January 13, 2017
Next fall, the Bears and the Big Green will go head-to-head in the treasured baseball stadium as the teams meet for the 95th time in their storied history.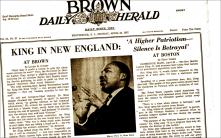 From the Archives
January 12, 2017
Less than one year before his death, the Rev. Martin Luther King Jr. visited College Hill in April 1967 and delivered an impassioned speech on the Vietnam War and civil rights in America.