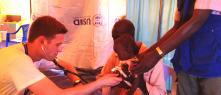 October 17, 2016
With the Humanitarian Innovation Initiative at the University's Watson Institute, Dr. Adam Levine and colleagues hope to improve the effectiveness and accountability of disaster preparedness, humanitarian response and post-emergency reconstruction through scholarship.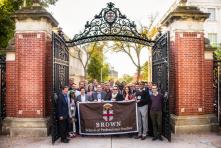 October 20, 2016
The Van Wickle Gates opened as 28 executives and professionals convened as the inaugural cohort of cybersecurity students in the 16-month School of Professional Studies program.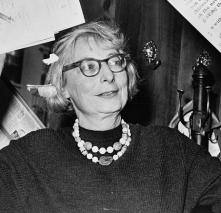 Questions and Answers
October 18, 2016
Brown researchers gather uncollected writings, speeches and interviews to create a more comprehensive portrait of the writer who changed how we think about cities.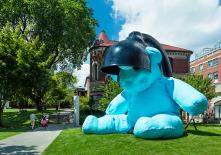 October 21, 2016
The University's Public Art Committee will welcome artist Urs Fischer, the man behind 'Untitled (Lamp/Bear),' to campus for a public lecture.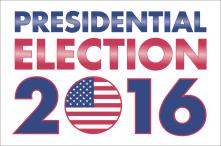 October 17, 2016
With all eyes on the U.S. presidential election, public events and discussions at Brown will focus on the country's future and the forces shaping the election.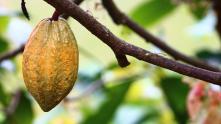 October 14, 2016
A new review of 19 randomized clinical trials finds that consumption of cocoa, and therefore compounds called flavanols, may improve some biomarkers related to lipids and insulin resistance.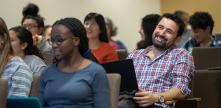 October 17, 2016
Tortured and then forced to flee Syria, Dr. Khaled Almilaji has countered tyranny with ever-greater efforts to care for his country's people — his latest move is to study public health at Brown.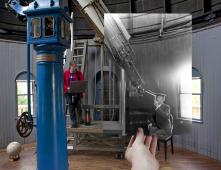 October 14, 2016
A weeklong series of events will commemorate the observatory's rich history.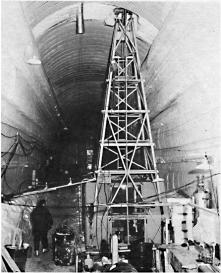 October 14, 2016
Research finding that a melting Greenland Ice Sheet could expose biological, chemical and radioactive waste at Camp Century prompts calls for Denmark to take responsibility for site clean-up and compensation.