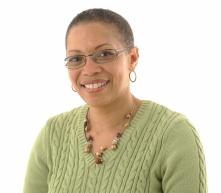 October 12, 2017
As assistant vice president and executive director of health and wellness, Brown-trained physician and master's alumna, and longtime Wellesley College health services director will oversee all medical and mental health services for students.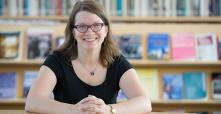 October 5, 2017
A new $225,000 grant from the Andrew W. Mellon Foundation will fund a yearlong seminar series examining how we have arrived at current understandings of race and indigeneity in North and South America.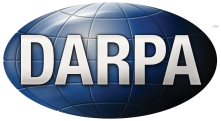 October 10, 2017
The prestigious awards from the Defense Advanced Research Projects Agency provide up to $500,000 in research funding for each of the Brown faculty members.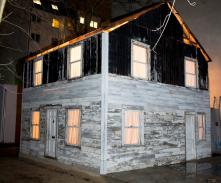 October 13, 2017
Currently located in Berlin at the home of American artist Ryan Mendoza, the historic home could begin a three-month stay in Providence in spring 2018 if initial plans materialize as envisioned by the University's Center for the Study of Slavery and Justice and WaterFire Arts Providence.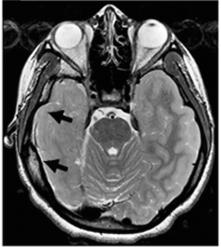 October 11, 2017
A new study reports that some children with epilepsy lack a protein called CLOCK, which appears to disrupt the inhibition of excitatory neurons in the brain region where their seizures originate.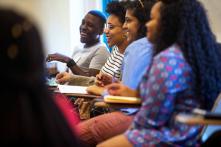 October 5, 2017
Building on the goals of its diversity and inclusion plan, Brown looks to contribute toward a more diverse world of professionals in academia and beyond.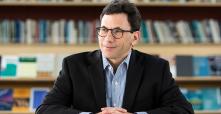 Questions for Eric Patashnik
October 16, 2017
A new book co-authored by Brown public policy professor maps out how the status quo trumps science in American health care.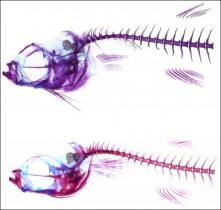 October 11, 2017
When evolving in environments where a lack of predators makes food scarcity the main survival challenge, guppy mothers gestate their young longer so that they are born more ready to compete for their meals.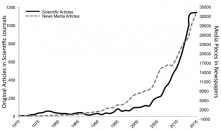 October 10, 2017
A group of 15 researchers has published a 'critical evaluation and prescriptive agenda' to improve research, clinical practice and neuroscience studies of mindfulness and meditation.