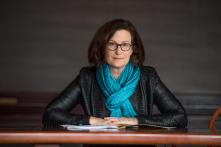 Presidential Faculty Award lecture
September 25, 2017
Honig, known for her wide-ranging work on the conditions necessary for collective democratic action, will discuss how the novel 'Moby Dick' responds to Thomas Hobbes' 'Leviathan.'

September 20, 2017
Upon meeting fundraising goal, the University will be able to replace loans with scholarship funds in financial aid awards, building on need-blind admissions and other initiatives to make a Brown education more accessible.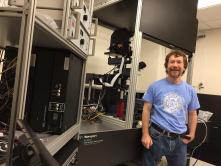 September 20, 2017
The Pew Charitable Trusts will support Gilad Barnea in a project to apply his neural circuit tracing method to tracking the spread of cancer, while a National Science Foundation fellowship will enable Scott Cruikshank to master an advanced technology for controlling brain cells with light.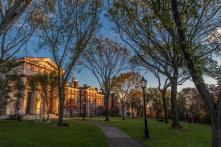 September 25, 2017
Agreement ends Pokanoket encampment in Bristol, outlines an inclusive process for creating a preservation trust to ensure conservation of the land and sustainable access by Native tribes with ties to its historic sites.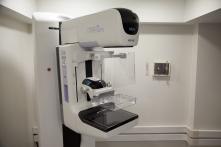 Questions for Constantine Gatsonis
September 26, 2017
Brown University biostatistics researchers, led by Professor Constantine Gatsonis, will provide a statistical 'nerve center' for a huge and innovative new study comparing 3-D and 2-D breast cancer screening technologies.

September 19, 2017
Postdoctoral researcher Arif Hamid and graduate students Kavin Nuñez and Shawn Williams have earned competitive fellowships from the Howard Hughes Medical Institute to support their academic careers and their desire to become role models in science.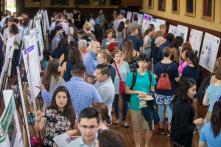 September 26, 2017
Tushar Bhargava and Noah Fields earned top honors in the prestigious 2017 Undergraduates Awards, with 17 additional Brown students and recent alumni 'highly commended.'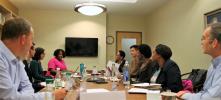 September 26, 2017
With a new $3 million grant, a multi-institutional team led by Brown University public health researchers will measure and test how 'resilience,' or the ability to flourish in spite of adversity, may lead to better HIV-related outcomes.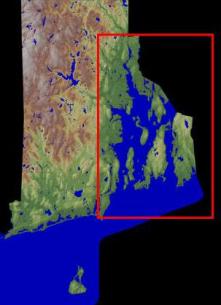 September 20, 2017
The new initiative, supported by a $19 million grant from the National Science Foundation, will focus on monitoring and predicting the impacts of climate variability on Narragansett Bay.