Up before the crack of dawn three times a week for off-campus physical training and faced with an extra class and midterm project, ROTC cadets put in considerable extra work as students at Brown and students of the Army.
PROVIDENCE, R.I. [Brown University] — It depends on the day, but a day in the life of an ROTC cadet can start quite early.
On Mondays, Wednesdays, and Fridays, the cadets have an hour of physical training (PT). Report time is typically 6:20 a.m., but it can occasionally be much earlier. It all happens at Providence College, so it's not something a Brown student can just roll out of bed and do.
When senior Johnathan Davis started ROTC in his sophomore year, it meant a major change in lifestyle.
"I would say it was a rough transition initially, being a college student plus being in engineering, I would be up to 2 a.m. often," he said. "I had to adjust my schedule."
Wednesdays are bookended by afternoon leadership classes from 2:30 to 6, also at PC. It's a whole other class with academic obligations (though not for Brown credit). So this semester first-year student Kaela Lynch is not only juggling chemistry, calculus, french and an archaeology class called "Troy Rocks" at Brown, but also taking leadership.
Her midterm is a three- to five-page paper on the leader of her choice, where she must analyze what makes him or her a good leader. She chose her dad, an Army colonel and command surgeon in Stuttgart, Germany.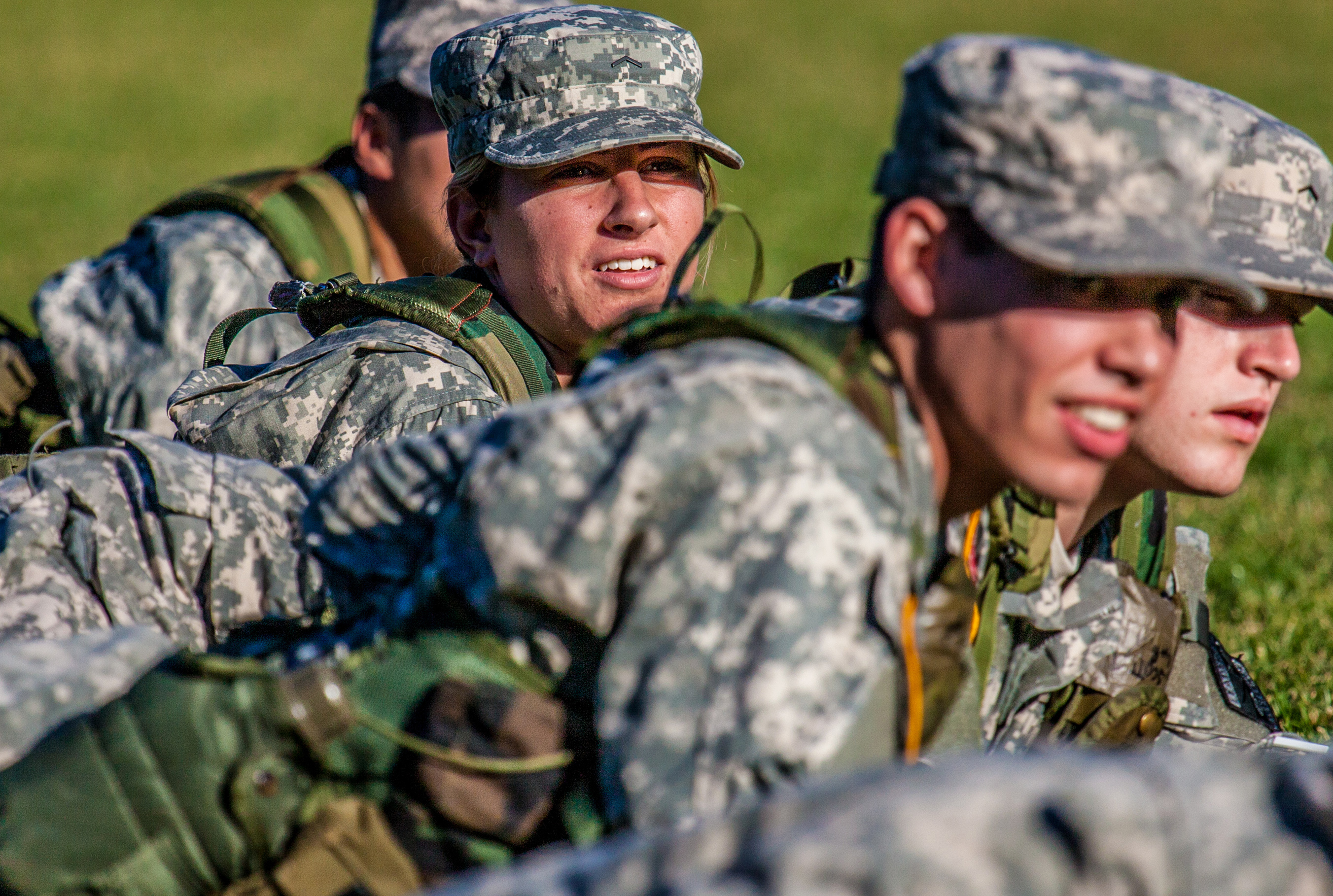 News feature
About once a month, classes give way to "leadership laboratory" exercises at different field sites where cadets simulate tactical situations and work to build skills like decision-making and strategic thinking. A recent set of drills at Pembroke field focused on preparing for and dealing with a potential ambush. Davis said it requires cadets to think through, in an instant, the personnel and equipment they have available and the tactical position they are in.
Once or twice a semester, they may spend a weekend conducting more in-depth training elsewhere, staying overnight.
The need to be on two campuses several times a week (and off-site a couple of times a semester) can present schedule conflicts or tight timeframes for the student cadets, but Davis said his ROTC and Brown instructors have each proven flexible when necessary to allow him to live both of his student lives.
The University covers the costs of transportation. The cadets typically share an Uber or ZipCar for the drives back and forth.
"I'm very glad that Brown is supportive of that," Davis said.
So, too, will be any students who enroll either in Naval or Air Force ROTC programs next year, as those are located in Worcester, Mass. The units will require only one morning PT a week, and the Naval ROTC unit will have an office on the Brown campus, where midshipmen will be able to fulfill some of their requirements.
But Worcester is still a 45-minute drive. So for cadets in those services, a day in the life could be long indeed.