Brown's historic flagpole, damaged beyond use in an October storm, has been replaced by a new, custom-fabricated fiberglass model.
PROVIDENCE, R.I. [Brown University] — Following a six-month hiatus, a new fiberglass flagpole was installed on the College Green Thursday afternoon, permanently replacing the historic mast that was knocked down during a stormy night in October.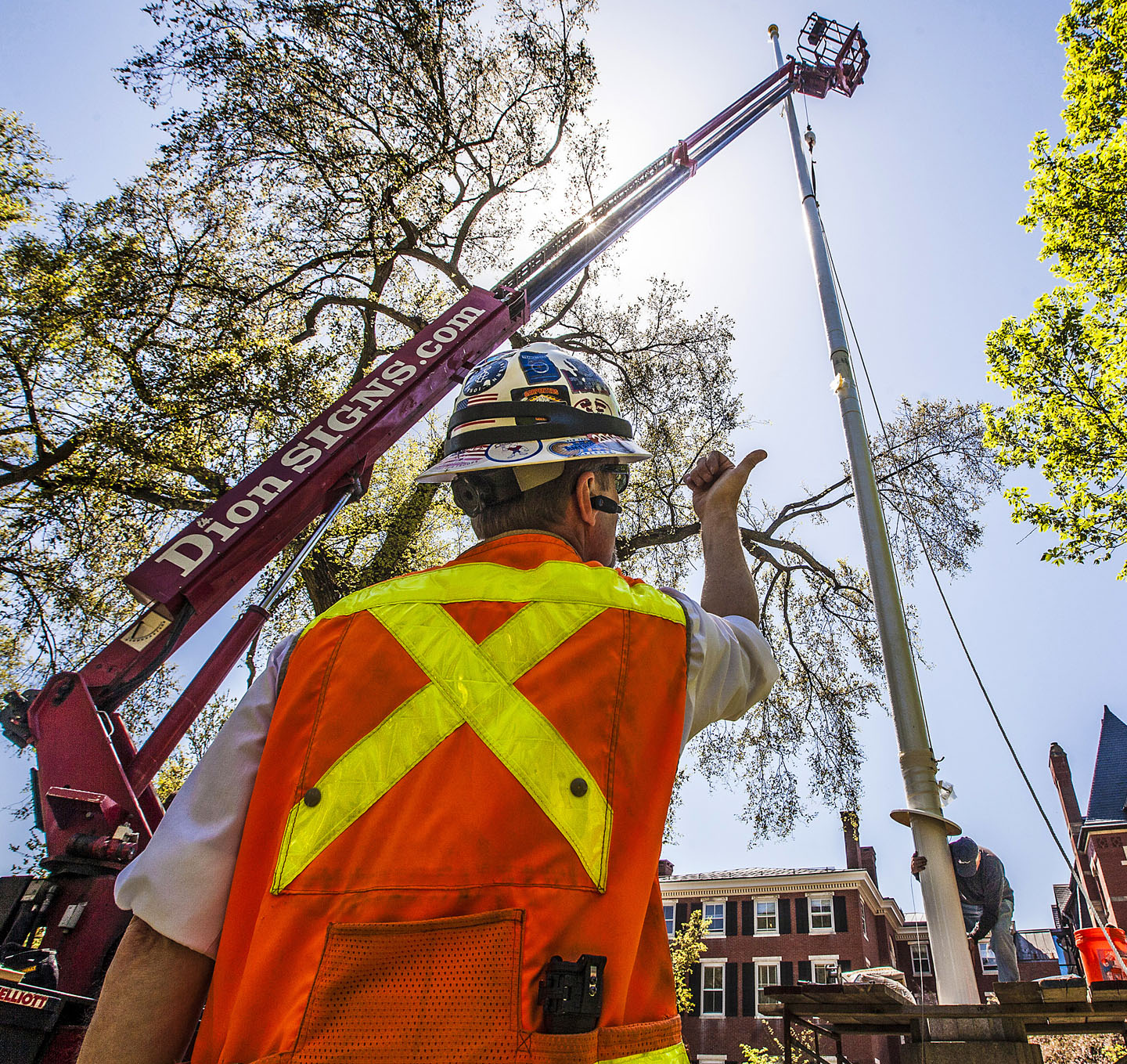 Atlantic Flag and Banner installed the 66-foot flagpole — six feet of which is below ground — on the stone base at the south end of the College Green. Two Vietnam-era veterans from the Department of Facilities Management hoisted the flag, carefully observing flag etiquette.
"The fiberglass pole has been manufactured and designed to withstand high-wind pressure much like a modern-day mast on a sailing ship," wrote Michael Guglielmo, director of project management at the Department of Facilities Management. "The pole was specifically tailored for the University."
The pole was transported in two parts on a truck, assembled on campus, and then lowered into place by crane. The base that held the original pole was undamaged during the storm and now anchors the new pole. The granite piece is dedicated to Samuel Gridley Howe, the surgeon-in-chief of the Greek fleet during the Greek War of Independence between 1820 and 1829.
A temporary pole had been in use since October.