Three faculty members at Brown have received awards from the Rhode Island Science and Technology Advisory Council to pursue projects about the effects of climate and ecological change in Narragansett Bay.
PROVIDENCE, R.I. [Brown University] — The Rhode Island Science and Technology Advisory Council (STAC) announced funding today for six new research projects aimed at understanding the effects of climate and ecological change in Narragansett Bay. Faculty members and researchers from Brown will be involved in three of those funded projects.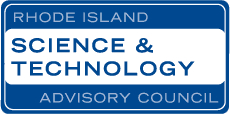 Baylor Fox-Kemper, assistant professor of Earth, environmental and planetary sciences, will work with a multidisciplinary team to develop two new computer models of Rhode Island's coastal waters. Previous models have captured separate parts of the state's coastal waters. Under the grant, Fox-Kemper and his colleagues will bring those separate pieces together into one large supercomputer simulation, dubbed the Ocean State Ocean Model (OSOM). A second model, the first of its kind, will build off of the OSOM to create extremely high-resolution simulations of smaller portions of the coastal system. The researchers hope the two models will help assess the effects of climate change on coastal waters, as well as aid in infrastructure planning, tracking of toxic spills, and fisheries management.
Fox-Kemper will work with Lewis Rothstein, Christopher Kincaid, and David Ullman from the University of Rhode Island Graduate School of Oceanography and with Dale Leavitt and David Taylor from Roger Williams University.
Warren Prell and David Murray from the Department of Earth, Environmental and Planetary Sciences will be part of a team that will use diatoms, a group of algae species, to measure changes in coastal ecosystems. By studying the changes in the composition of diatom communities, the group hopes monitor biogeochemical responses to climate and other ecosystem changes. Prell and Murray will work with Rebecca Robinson, Edward Durbin, and Tatiana Rynearson from URI.
James Clifton, assistant professor of medical science, will work with a group studying proteins in a common species of marine invertebrates. The group hopes to determine if the species is adapting to ecological stress over the course of a single generation or if adaptation is taking place through genetic change over multiple generations. Clifton will work with Steven Irvine and Niall Howlett from URI and with Thomas Meedel of Rhode Island College.
The awards were announced today by Gov. Gina Raimondo during an event at URI's Narragansett Bay Campus.
The STAC grants are part of the state's match for the Rhode Island Experimental Program to Stimulate Competitive Research (EPSCoR), a five-year, $20-million program grant from the National Science Foundation.