Undergraduate and graduate students who have completed their degree requirements this semester are marking the milestone, even though they won't receive their degrees until May. Undergraduates celebrated with a ceremony Dec. 6.
PROVIDENCE, R.I. [Brown University] — The 2015 Commencement remains months away, but for many students who have completed their academic work this semester, it's not too soon to celebrate that milestone.
In all about 150 undergraduates every year complete their degree requirements after the fall semester. On Saturday, Dec. 6, about 100 undergraduates and family members gathered for the annual Midyear Completion Ceremony, in which they marked their accomplishment with speeches by Brown University Provost Vicki Colvin, and students Todd Harris and Margaret (Maggie) Tennis.
Harris, is a public policy concentrator who served as president of the undergraduate council of students in the 2013-14 academic year. Tennis, an anthropology and Slavic studies dual concentrator, wrote an opinion column in the Brown Daily Herald and studied abroad for a semester in Russia.
Executive Master in Healthcare Leadership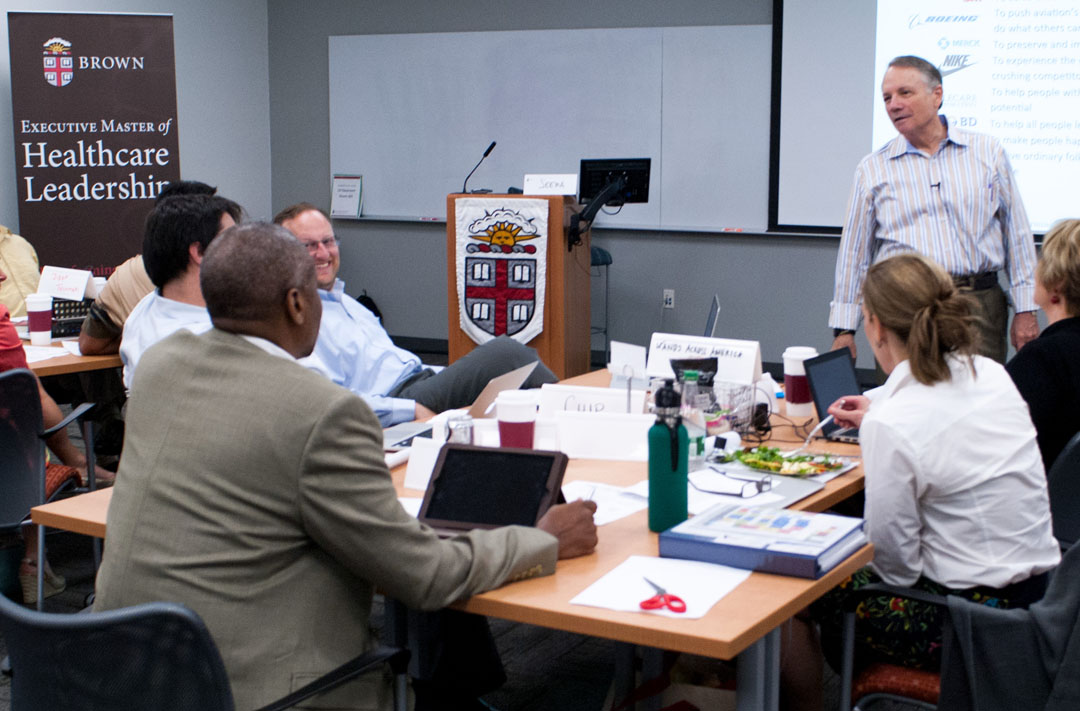 Many graduate students are also wrapping up their studies this fall, including the 27 students who form the inaugural class of the Executive Master in Health Leadership in the School of Professional Studies. The students studied online and on campus for 16 months to become the first to earn these newly offered Brown degrees. They average 19 years of professional experience in jobs ranging from physician to general counsel to chief operating officer to, in one case, state legislator.
In their work they studied topics such as health care policy, strategic planning and data-driven decision making.
The University and students who complete their work midyear celebrate that achievement, but the students — undergraduate or otherwise — will receive their degrees when all degrees are conferred during the University's Commencement ceremony in May.