Maud Mandel, a professor of history and Judaic studies at Brown University, has been named the University's next dean of the College. Mandel begins her new duties July 1, 2014. The dean of the College is Brown's senior academic officer for undergraduates.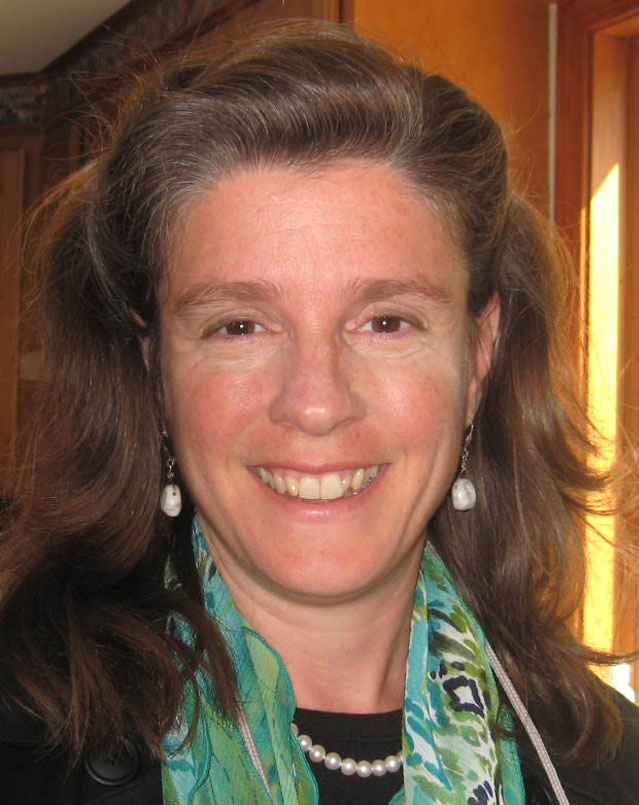 PROVIDENCE, R.I. [Brown University] — Maud Mandel, a professor of history and Judaic studies and director of the Program in Judaic Studies at Brown University, has accepted appointment as the University's dean of the College. She will begin her duties July 1, 2014, succeeding Katherine Bergeron, who became president of Connecticut College in January.
The dean of the College is Brown's senior undergraduate academic officer, whose responsibilities include the curriculum, academic advising, international study programs, and instruction. The dean reports directly to the provost and is a member of the President's Cabinet and the Executive Committee.
"Professor Mandel has a deep appreciation for the value of the Brown Curriculum to cultivate intellectually independent, creative, and analytic minds," said Brown President Christina Paxson. "She understands the important role of academic advising in helping students take full advantage of the Brown Curriculum."
Mandel is a graduate of Oberlin College, (1989, English), with graduate degrees in history from the University of Michigan (M.A., 1993; Ph.D., 1998). Her work has focused on France since the mid-20th century and on its experience with multiculturalism, immigration, modernity, post-Holocaust European history, genocide, Muslim-Jewish relations, and nationalism. Her work has been supported by a number of foundations and agencies, including appointments at Brown as a Seave Faculty Fellow at the Pembroke Center for Teaching and Research on Women, a Cogut Center for the Humanities Faculty Fellow, and a Salomon Faculty Research Award recipient.
Building on Distinction, the University's strategic plan, outlines a number of efforts designed to strengthen Brown's position as a leader in education. These include further enrichment of STEM education, new sophomore seminars, integration of digital instructional technologies, an emphasis on data fluency in a range of disciplines, integration of real-world experience and engaged learning, and "Brown in the World" courses that integrate coursework and international experiences. The dean of the College will have a leading role in much of that work.
"One of the greatest values in a faculty position at Brown is the interaction with Brown undergraduates — curious, engaged, brilliant, challenging students," Mandel said. "I look forward to a larger role in enhancing the quality of their educational experience here."
In a message announcing Mandel's appointment to the community, Paxson thanked Margaret Klawunn, vice president for campus life and student services, for serving as interim dean of the College during the last semester. She also thanked Provost Mark Schlissel for chairing the selection committee and thanked the committee members for their service: Sheila Blumstein, professor of cognitive, linguistic, and psychological sciences; Andrew Foster, professor of economics; Chad Jenkins, associate professor of computer science; Diane Lipscombe, professor of neuroscience; Zachary Sng, professor of German studies and comparative literature; Elizabeth Taylor, senior lecturer in English; MaryLou McMillan, senior director in the Office of Campus Life and Student Services; Maitrayee Bhattacharyya, associate dean of the College; and undergraduate students Amelia Armitage '15, Abishek Kulshreshtha '15, and Emma Dickson '16. Liza Cariaga-Lo, associate provost, staffed the committee.