The idea is simple: Invite student programmers from throughout the Northeast, organize them into teams, and give them 24 hours to devise a useful software project, build it, test the code, and demonstrate it before a panel of judges. Software engineers from corporate sponsors will be on hand for consultation. Organizers of Hack@Brown expect about 300 participants for the 24 hours starting at 4:30 p.m. Friday, Jan. 24, 2014.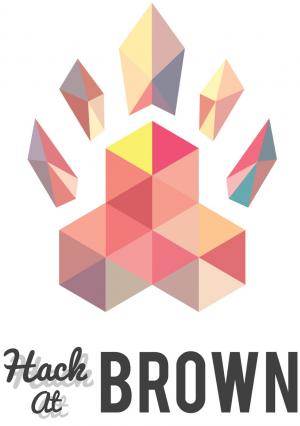 PROVIDENCE, R.I. [Brown University] — On Friday, Jan. 24, 2014, an expected 300 students from Brown, RISD, and colleges in the Northeast will descend upon Brown's Alumnae Hall for 24 straight hours of intensive software coding and app building. The event, which kicks off at 4:30 p.m., is Brown's first student-run hackathon, dubbed Hack@Brown.
Student will work in teams and have 24 hours to design and build their programming projects. They'll work side-by-side with engineers from Google, Facebook, Akamai Technologies, and other top tech companies that are cosponsoring the event. At the end of the coding period, projects will be judged and prizes awarded.
Sleep? That's optional, though there will be sleeping space for those who want it.
Hack@Brown is very much a student initiative. Brown computer science students Mackenzie Clark and Molly Long got the idea for the event when they and several other Brown students attended the Hacker Olympics in San Francisco last year. The event made quite an impression.
"We worked on teams with engineers, and a lot of the focus was on learning from each other," Clark said. "That's different from a lot of college hackathons, which tend to be focused on prizes. Molly and I had a great time at that event and we wanted to bring a similar experience to Brown for a larger group of students."
To get their idea off the ground, Clark and Long worked with Ugur Cetintemel, professor of computer science and faculty director of the department's Industrial Partners Program, and Lauren Clarke, the department's faculty and student affairs manager. They assembled student volunteers from Brown and RISD, enlisted corporate sponsors and reached out to student hackers via social media. Support for the hackathon comes from the Office of the President at Brown and from corporate sponsors.
"Our original goal was to have 250 students, but then we had just over 500 applicants, which was overwhelming," Clark said. "We weren't expecting that many at all. So I think we're looking at around 300 people confirmed to attend." Registration for the hackathon is now closed.
The attendees will come from more than 10 universities in the northeast, Clark said.
The event will start with students forming teams and coming up with project ideas. Engineers from corporate sponsors will pitch potential ideas, and the students themselves will have a chance to pitch their own ideas. Once the teams are formed and projects outlined, the 24 hours of hacking begins. Each team will work with an engineer from one of the sponsoring companies, and several engineers will float from team to team, offering help and expertise where needed. When all the coding is done, finalists will be chosen to demonstrate their projects, and prizes will be awarded to winners in categories to be determined by the judges. Clark says the categories will be along the lines of "best project for the greater good" or "best use of social media" or "best start-up potential."
But while winning a prize is always nice, Clark says prizes are not the point of the event. The point is bringing students together, no matter their skill level in programming, to learn from each other and create things.
"We're trying to make this the friendly hackathon," Clark said. "If this is their first hackathon, people should not feel intimidated. We're trying our best to make it a friendly environment for everyone."