The first career fair of the 2013-14 academic year got off to a great start in Sayles Hall and under a tent on the College Green. At least 1,500 students and 200 representatives of companies met, talked, and exchanged information.
Hundreds of students crowded booths in Sayles Hall and on the College Green for the year's first career fair Wednesday. Representatives from nearly 100 companies were on hand, ready to give students an introduction to careers in fields they maybe hadn't considered.
"This is one of many events that give students an opportunity to connect with companies and alumni," said Andrew Simmons, director of CareerLAB, which sponsors the fairs. Simmons expected at least 1,500 students and more than 200 representatives, a majority of them Brown alums.
"I've spoken with many representatives and they are excited about our students," said Lawrence Larson, dean of engineering, on hand for the event. "They say the students are enthusiastic, qualified, and they want to hire them."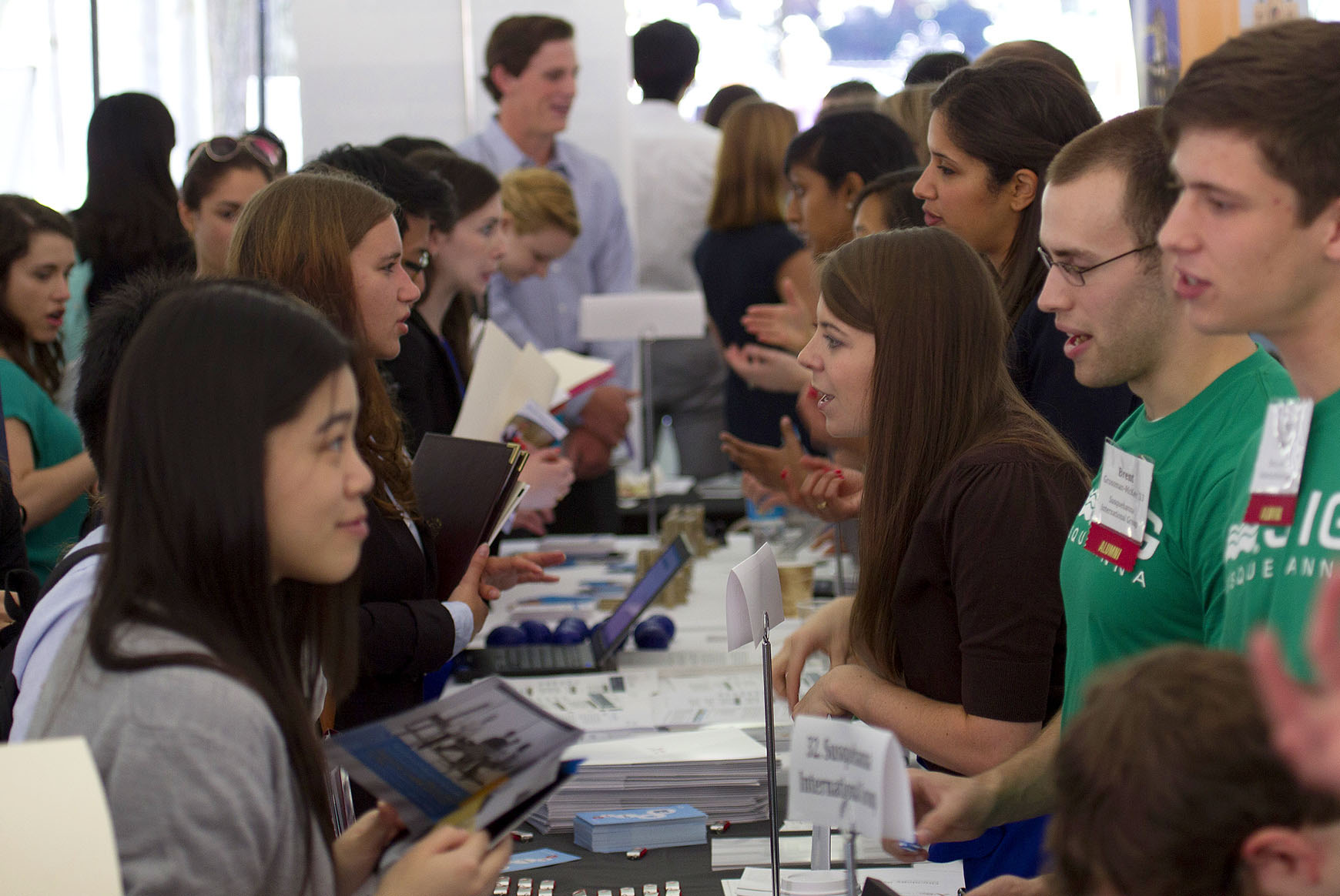 Companies included small start-ups and big names like IBM, McKinsey, Bloomingdale's, Facebook, Adobe Systems, NVidia, and Hasbro, and there was enthusiasm on both sides.
"This is the fastest I've fallen in love with a university," said Paul Sledd, a representative of Microsoft. He had five Brown alums with him to demonstrate how important Brown students are for Microsoft.
Dozens of students also lined up to have photographs taken at a new LinkedIn booth set up inside Sayles Hall — evidence, Simmons said, that a proper online presence is increasingly important as employers and candidates meet on the web.
More career fairs will follow during the academic year. Information and schedules will be available online.