History concentrator Elizabeth Mills, of Washington, D.C., and applied math/biology concentrator Tanayott Thaweethai, of Union City, Calif., have been chosen to address their classmates as this year's senior orators. Asking members of the graduating class to deliver Commencement orations is a Brown University tradition almost 250 years old.
PROVIDENCE, R.I. [Brown University] — In keeping with a centuries-old tradition, graduating Brown University seniors will look to two of their own for messages of inspiration during this year's Commencement ceremony on Sunday, May 26. Elizabeth Mills, a history concentrator, and Tanayott Thaweethai, an applied math and biology concentrator, have been chosen as this year's senior orators.
Brown's tradition dates to the University's first Commencement ceremonies, when students demonstrated their oratory skill by addressing their classmates and University guests in Greek or Latin. This year's orators were chosen by a committee of faculty, students, and administrators from a field of more than 100 nominations.
"We were drawn to Liz's and Tanayott's speeches because they best captured what we were looking for: vivid stories about their experience at Brown and how it contributed to making them the unique individuals that they are, coupled with some sense their stories about Brown having a capaciousness and value beyond the individual," said Zachary Sng, associate professor of German studies and comparative literature and chair of the selection committee. "We felt that both Tony and Liz have important, interesting experiences to share — in other words, that others will be able to draw inspiration. It is this aspect of the Commencement exercises — the way the event invites us to share in the celebration and achievement of others in order to draw inspiration for ourselves — that we had foremost in mind while making our selection."
For Mills and Thaweethai, it won't be the first time they've offered inspiration and guidance to their classmates.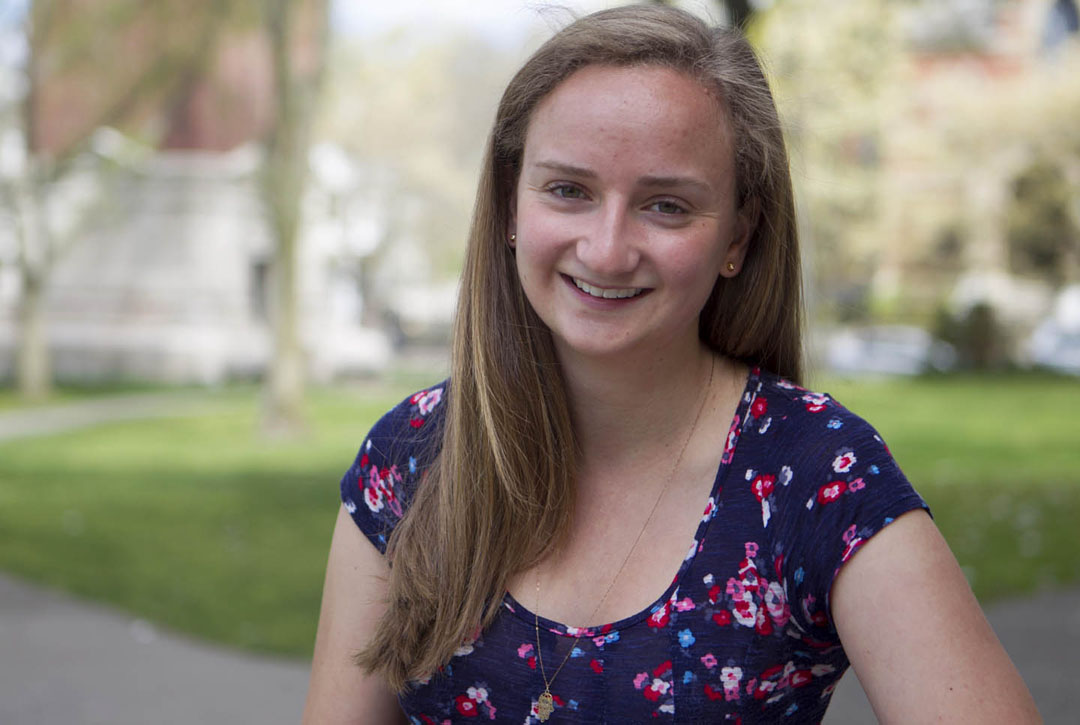 Elizabeth Mills, a Washington, D.C., native, was a coxswain on Brown's 2011 NCAA champion women's crew team. The coxswain is the person responsible for steering the boat and serves as an onboard coach of sorts, instructing and encouraging the rowers. It was a job in which Mills excelled. In an honor she describes as "one of the best moments of my life," her teammates awarded her the "Most Inspirational" trophy at season's end.
Mills also inspires youth in the Providence area to become active in the community. She works with Generation Citizen, a group founded by two Brown students in 2008. Generation Citizen matches college student volunteers with middle school and high school classrooms, where the volunteers help students identify problems in their communities and devise plans to address them. An eighth-grade class Mills worked with wrote a grant to bring new security features to their school. They also started a student crisis awareness team, which brings students and teachers together to talk about other ways to make the school a safer place. Mills, who also worked as a teaching assistant in a 10th grade class in South Africa, describes the classroom has "her element" and hopes to work in education policy after she graduates in December.
Generation Citizen also gave Mills a chance to work with her fellow students outside the Van Wickle gates — something she enjoyed immensely. "The Brown students I work with are some of the best our school has to offer," Mills said. "They come from so many different disciplines but share a willingness to experiment and a knack for energizing groups of people."
That willingness to experiment is part of what Mills describes as the "Brown mentality." It's very much a figure-it-out-as-you-go approach, she says, in which each student is encouraged to find her own way. In her oration, titled "Heads Up," she'll encourage her classmates to keep that courage and inventiveness as they head out into the world.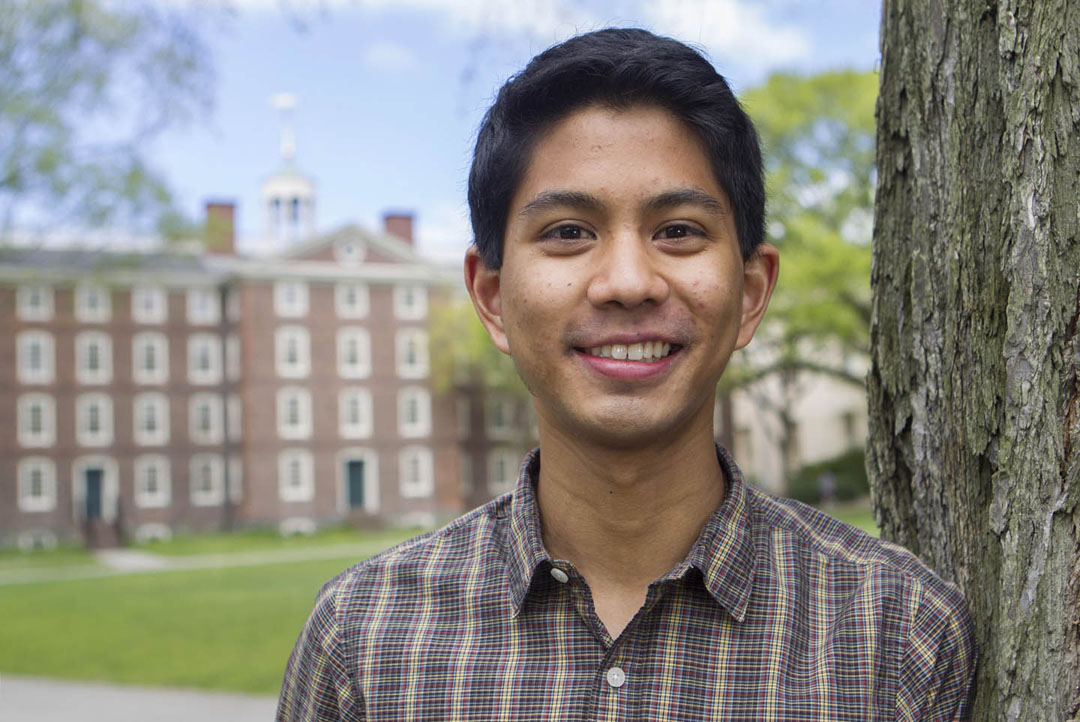 Tanayott Thaweethai will deliver a similarly inspiring message. In a speech titled "Doors," Thaweethai will discuss the challenge of finding a passion among the many doors Brown opens for its students. "I want to help people understand that they shouldn't settle on what seems convenient or available to them at the time," said Thaweethai, who hails from Union City, Calif. "They should know that they have something to contribute in what they want to do."
Thaweethai is no stranger to offering guidance to his classmates. The joint concentrator in applied math and biology is a health careers peer adviser. He also coordinates Brown's New Scientist Program, a new effort through the dean of the College that supports underrepresented minorities in the sciences at Brown. "It's more of a mentoring program rather than just an advising program," Thaweethai said. "We want to support them in their personal, social, and academic lives, because we really want them to feel comfortable at Brown so they can succeed in their classes. I've been coordinating that for the last two years and that's been really rewarding."
For his oration, Thaweethai will draw on public speaking experience that goes back to his days at James Logan High School in Union City, where he was president of the speech and debate team. More recently, his speaking ability earned him an award for best oral presentation at last year's Northeast Undergraduate Research and Development Symposium. Thaweethai's research focused on antibiotic resistance and viral evolution, and he looks forward to beginning a career in biostatistics and public health.
During his sophomore year, Thaweethai spearheaded major fundraisers for the Brown chapter of the Foundation for International Medical Relief of Children, a nonprofit dedicated to providing medical care to disadvantaged children around the world. He also worked for a summer with Close Concerns Inc., a healthcare information company dedicated to improving patient outcomes by educating people about diabetes and obesity. After graduation, Thaweethai will go to work for Acumen LLC, a California company that provides research assistance to national, state, and local government agencies regarding healthcare policies and regulations.
Both Mills and Thaweethai said they're thrilled about the opportunity to address their classmates. Thaweethai found out that he would be an orator in an e-mail he received while taking notes in class. It wasn't easy to contain his excitement, he said. "It was a really hard to pay attention after that."
"I truly love Brown," Mills said, "and I'm so jazzed to get to deliver this speech."