Brown University's Technology Ventures Office will help manage and market select biomedical discoveries and inventions generated by researchers in the Lifespan health care system. Brown has also expanded its IP management and commercialization services to all of the hospitals within Care New England Health System. The two agreements create a single place to find life science innovations from Brown and its affiliated hospital groups.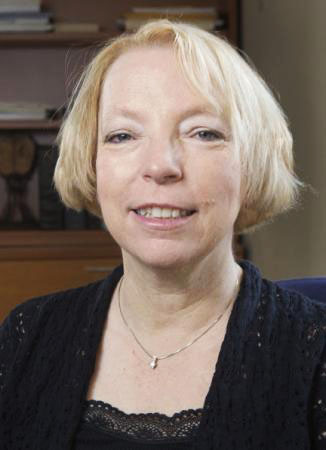 PROVIDENCE, R.I. [Brown University] — Under a recent agreement announced today with Lifespan, Brown University's Technology Ventures Office (TVO) will provide selected IP management and commercialization services to the state's largest health care system. Brown also recently expanded its relationship with Care New England, bringing together in one place much of the licensable life science intellectual property developed by scientists across each institution, University and hospital officials said.
The two health care systems and Brown's Division of Biology and Medicine conducted $200.3 million worth of biomedical research in fiscal year 2012. In addition, several other academic departments at Brown, such as chemistry, conduct significant amounts of life sciences-related research. At the University and the hospitals, such research produces discoveries and inventions every year.
The new agreement with Lifespan calls for Brown to provide the health care system with IP identification, reporting, protection, marketing, licensing, and business development services for selected new discoveries made by hospital-based scientists. Late last year, Brown expanded a similar arrangement it had with Care New England's Women & Infants Hospital to cover the other Care New England hospitals — Butler Hospital and Kent Hospital.
"Providence's collectively growing biomedical enterprise has a lot to offer the world, and Brown has the expert staff and relationships to help connect our state's scientists with the opportunities their ingenuity creates," said Brown Provost Dr. Mark Schlissel. "We are pleased to work with Lifespan and Care New England to bring new discoveries to the marketplace where they can help patients in need."
Lifespan's hospitals include Rhode Island Hospital and its Hasbro Children's Hospital, The Miriam Hospital, Bradley Hospital, and Newport Hospital. Care New England operates Women & Infants Hospital, Butler Hospital, and Kent Hospital (as well as the VNA of Care New England and Care New England Wellness Center) and recently announced a letter of intent to bring Memorial Hospital in Pawtucket into its fold.
Dr. Peter Snyder, Lifespan senior vice president and chief research officer and professor of neurology in the Warren Alpert Medical School, said the agreement advances the goals of the hospitals, the University, and Rhode Island. Lifespan will work with Brown's TVO on many projects and reserves the right to conduct its own IP management on others.
"This terrific collaboration among the largest research institutions in the state will result in greater accomplishments for our scientists," Snyder said. "Not only does this benefit our researchers, but it is a boon to our knowledge-based economy with the promise of more patents and commercial licenses coming out of Rhode Island."
Dennis D. Keefe, Care New England president and COO, said, "There is no doubt that the convergence of the research missions of our hospitals, the Alpert Medical School, and other institutions of higher learning, and private industry could well be the engine for Rhode Island's economic recovery. The possibilities are endless when coupled with the incredible potential of the commercial availability of these discoveries."
Katherine Gordon, TVO managing director, said her team, which includes a new associate director specializing in life sciences, will work to advance the commercial potential of discoveries made by scientists at the University and the hospitals.
"TVO has built up considerable infrastructure and best practices to carry out the often complex variety of tasks needed to turn a novel idea from the lab into commercially viable product," Gordon said. "The office has developed strong relationships with a wide variety of major companies and entrepreneurs who license IP for development into marketable therapies and products, and create jobs. This gives Providence a critical mass when we bring a company in to learn about what we're doing or to forge a strategic alliance."