The Corporation of Brown University has approved creation of a School of Public Health in July. The new school will allow Brown's already strong research and teaching in public health to expand further. Terrie "Fox" Wetle, associate dean of medicine for public health, will serve as the school's inaugural dean. Her first task is to gain national accreditation, which should take about two years.
PROVIDENCE, R.I. [Brown University] — In a meeting by teleconference Wednesday, Feb. 13, 2013, the Corporation of Brown University approved creation of a School of Public Health at Brown beginning July 1. The Corporation's action, which follows unanimous faculty approval in November, promises to accelerate the rapid growth in research and teaching already underway in what is currently the University's Program in Public Health in the Division of Biology and Medicine.
"Areas of public health inquiry and action, such as addiction, geriatrics, epidemiology, health behavior, and biostatistical analysis are of vital social importance as matters of health and policy," said Brown President Christina Paxson. "Brown is widely known for excellence in these areas and more. With this vote to elevate the program to the status of a school, the University provides our public health faculty and students with an even greater ability to realize their potential as leaders and scholars.
"In continued partnership with The Warren Alpert Medical School, which has nurtured this program for decades, the School of Public Health will make Brown an ever more vital force for improving health in Rhode Island, the nation, and the world," Paxson said.
Brown will now seek to join the ranks of 49 schools in the United States that have been accredited by the Council on Education for Public Health. The two-year process will begin in June when CEPH votes on Brown's request to be considered for accreditation, said Terrie "Fox" Wetle, Brown's associate dean of medicine for public health, who will become the school's inaugural dean.
By at least one important measure — earning research funding from the National Institutes of Health — Brown's public health program would rank among the nation's top public health schools if it were a school today. Across 11 research centers, Brown's campus-based public health faculty members attracted more than $40 million of external research funding in the 2012 fiscal year. Hospital-based public health research centers earned more than $18 million for a total of nearly $60 million.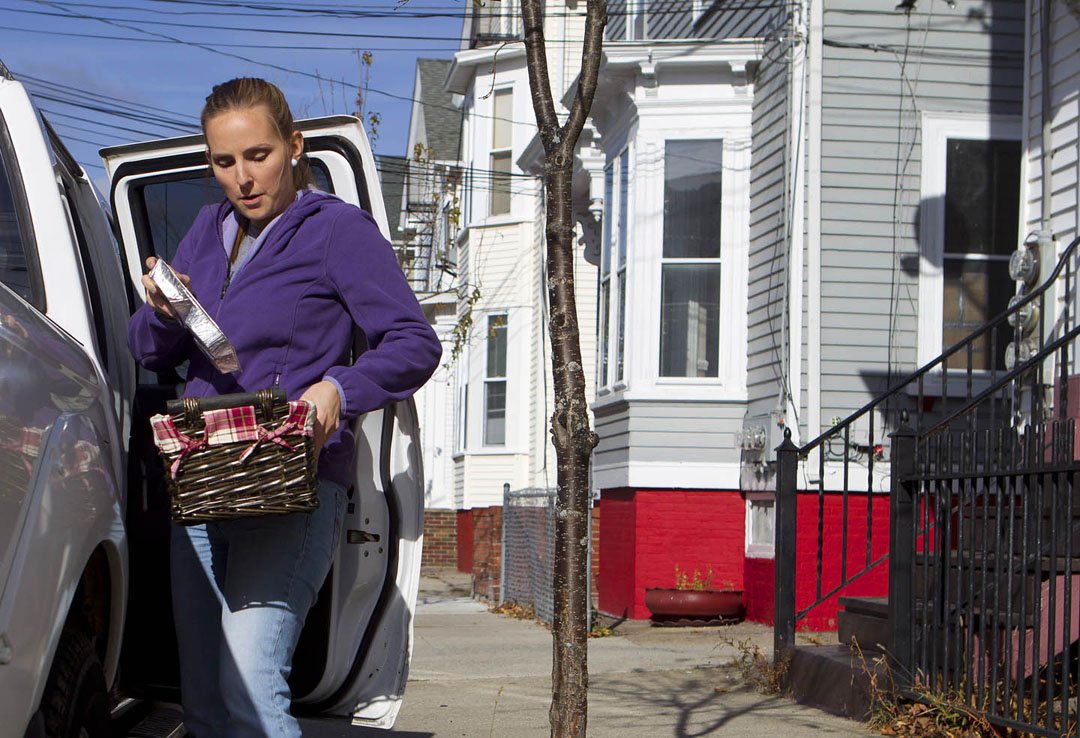 That research funding has doubled during the last 10 years. In fiscal year 2002, campus-based centers earned less than $14.7 million and hospital-based ones earned $13.6 million. During the same period, primary appointment tenure track faculty members have increased to 36 professors from 10. Undergraduates have nearly doubled to 92 last year from 47 in 2002; master's students have increased more than eightfold to 126 from just 15; and doctoral students have more than tripled to 43 from 13.
The program started as the Department of Community Health within the medical school when it was founded in 1972.
Advantages of schoolhood
Now the program will have additional opportunities to grow and strengthen as a school.
"We are excited for the opportunity to become an accredited school, which is a clear reflection of the level of scholarship and scale we've achieved in public health at Brown," Wetle said. "From here we'll expand our capacity to address key population health issues in a global society in alignment with Brown's philosophy and commitment to interdisciplinary excellence, social change, and public service. We'll build on both our existing strengths and new advances in population health science."
Wetle noted there are specific benefits to achieving the status of an accredited school. Some funding opportunities are only available to accredited public health schools.
"I believe that our faculty would be highly competitive for these funding opportunities, particularly from the Centers for Disease Control, where several of the calls for proposals are only open to accredited schools of public health," Wetle said. "Slightly more than 1 percent of our external funding here at Brown is from the CDC as compared to as much as 30 percent for some accredited schools."
With the same institutional stature as other schools, Brown will also be able to compete for more of the best talent.
"As we recruit the highest quality people, many public health faculty would prefer to be associated with an accredited school of public health which also has a school of medicine," Wetle said. "Just the prospect of becoming a school has been an important factor in our recent recruiting."
A new organization at Brown
Public Health will be Brown's third professional school, following the Alpert Medical School (1972) and the School of Engineering (2010).
In 2011, Brown reorganized its Department of Community Health into four departments: Behavioral and Social Sciences; Biostatistics; Epidemiology; and Health Services, Policy and Practice.
To date the program has been part of the Alpert Medical School, which is part of the University's Division of Biology and Medicine. As a school, it will become a distinct administrative entity, reporting directly to the University's provost.
Dr. Edward Wing, Brown's dean of medicine and biological sciences, said the two schools, which share many jointly appointed faculty members and M.D./M.P.H. students, will continue to work closely together. For example, public health is integral to the Alpert Medical School's newly announced M.D./Sc.M. program in primary care and population health.
"Forming a School of Public Health will maximize the synergy between individual healthcare and population health," Wing said. "At Brown we are well positioned to understand and improve the entire continuum of health, from people to populations."
About public health at Brown University
Current students: 261
Undergraduates: 92
M.P.H.: 88
Sc.M./A.M., biostatistics: 18
Sc.M., behavioral and social sciences interventions: 12
Sc.M., clinical and translational sSciences: 6
Sc.M., epidemiology: 2
Ph.D., epidemiology: 15
Ph.D., biostatistics: 13
Ph.D., health services research: 15
Faculty: 210 (primary and secondary appointments)
Tenure track: 36 primary, 4 secondary
Research: 41 primary, 9 secondary
Research/teacher scholar: 6 primary, 20 secondary
Clinical: 21 primary, 2 secondary
Other (includes emeriti and adjunct): 65 primary, 6 secondary
Alumni: 1,022
Undergraduate: 703
Sc.M.: 256
Ph.D.: 63
Research funding (in millions)
2012: $40.78 campus, $18.45 hospital-based
2011: $41.30 campus, $19.38 hospital-based
2010: $35.41 campus, $16.53 hospital-based
2009: $29.81 campus, $13.63 hospital-based
2008: $28.01 campus, $14.53 hospital-based
Academic Departments
Behavioral and Social Sciences
Biostatistics
Epidemiology
Health Services, Policy and Practice
11 Research Centers
Center for Alcohol and Addiction Studies
Centers for Behavioral and Preventive Medicine
Brown University AIDS Program
Institute for Community Health Promotion
Center for Environmental Health and Technology
Center for Gerontology and Health Care Research
International Health Institute
Center for Population Health and Clinical Epidemiology
Center for Primary Care and Prevention
Center for Statistical Sciences
Center for Evidence Based Medicine