The Brown Center for Careers and Life After Brown hosted its second January Career Laboratory (JanLab) on Jan. 17-19, 2013. The intensive three-day workshop included interactive sessions, panels, and a variety of networking and mentoring events for students and alumni. In total, 89 alumni returned to campus to attend JanLab. Andrew Simmons, director of the Career Development Center, spoke with Courtney Coelho about how students can benefit from the networking event.
Why did Brown create JanLab?
The idea started with Lauren Kolodny '08, a young alumni member of the Corporation. She and Nancy Neff '76 both provided leadership from the Corporation to help us get the program off the ground. With so much economic uncertainty in the last few years, we all were aware that career services needed to help students develop their networks beyond Brown. We also knew that many alumni were eager to help students. Wy not bring them together during a time when students are not so busy with classes and other activities? The first JanLab last year was a huge success. Feedback from last year indicates that students became more knowledgeable about various career paths, honed their career focus, and made connections with alumni that continued beyond the event.
How does JanLab complement other resources at Brown?
We already have several career fairs throughout the year, as well as an online job board and on-campus recruiting. Also, we have many ways for students to get help preparing for interviews and writing resumes and cover letters. JanLab complements these resources by giving students a better idea of how the Brown degree translates to the "real world" while connecting them to supportive alumni. It's a less transactional environment than a career fair; as such, students can learn from alumni and develop their networks in a more relaxed atmosphere.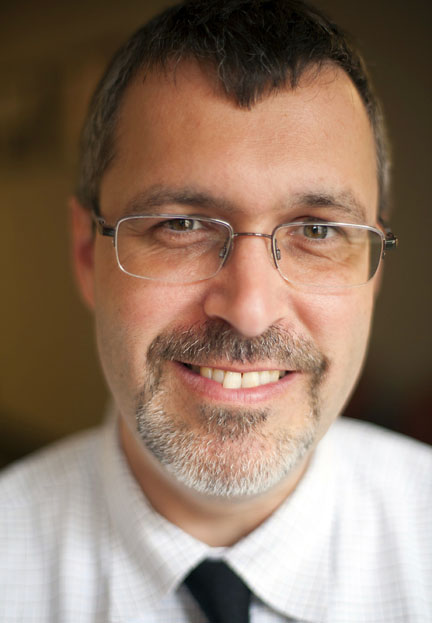 Which students should consider attending JanLab?
It's open to all undergraduate students from any class year, though around half the participants this year were seniors. I think it's most valuable for students who have multiple interests and who could follow any number of career paths. We had alumni here this weekend from a number of different fields, including finance, consulting, government, nonprofits, law, entertainment, media, biosciences, technology, and entrepreneurship.
What do you hope students take away from the program?
It really depends on the individual student, though many participants have told me that they now better understand and feel more comfortable with the concept of networking. The Brown alumni community is such a fantastic resource, but students don't always know how to approach it. Also, most students at Brown are not used to the ambiguous nature of the job search. When they applied to college there was a common application, admission policies, and various ways to gauge where they would be most likely to get admitted. In most cases the job search has no such roadmap and therefore requires a much more assertive approach than anything they've ever experienced before. JanLab helps students to understand this. The program gives students the traditional tools of the job search as well as opportunities to put these tools to good use.
Why should alumni get involved?
Since I became director of CareerLAB in 2010, I've been been amazed at the good will of alumni and their desire to give back to Brown. This was abundantly clear from the outpouring of support for JanLab we got from alumni. The program has been a great success so far thanks to the efforts of alumni from many class years. This year we had alumni ranging from the Class of 1960 to the Class of 2012.