Tara Prendergast of Crawford, Colo., and Leor Shtull-Leber of Ann Arbor, Mich., have been selected as senior orators, a traditional highlight of Brown's Commencement Weekend. They were chosen from more than 240 nominations by a group of faculty, deans and graduating seniors.
PROVIDENCE, R.I. [Brown University] — When Tara Prendergast and Leor Shtull-Leber each step up to the podium on May 27, their decidedly different orations will share an equally uplifting theme, impressing upon their fellow classmates ways in which lessons learned at Brown - both inside and outside the classroom - will take them to the next step in life. It's a fitting final lesson to impart to their classmates as they carry on this centuries-old tradition, serving as senior orators for the University Commencement ceremony.
While many other schools bring in dignitaries and celebrities as Commencement speakers, Brown's long-standing tradition invites two members of the graduating class to deliver orations. In Brown's early history, the entire graduating class participated, often delivering orations in Greek and Latin, according to Encyclopedia Brunoniana. This year's speakers were chosen by a committee of students, faculty, and administrators from a pool of 240 nominations. The committee reviewed speech abstracts in spring, and selected Prendergast and Shtull-Leber in April.
"Leor was selected on the basis of her exuberant performance, innovative narrative, and conceptual originality. Her oration offers an interesting perspective on the links between the emotional and intellectual experiences that guide Brown students," said Jacques Khalip, associate professor of English and chair of the selection committee. "Tara was selected because of her forceful, sobering engagement with the crises that define our historical moment. She calls on students to intervene in the world and consider how changing oneself necessarily means changing present circumstances, no matter how intolerable and devastating they may be."
Both students found inspiration for their orations in the community work they do outside of the classroom.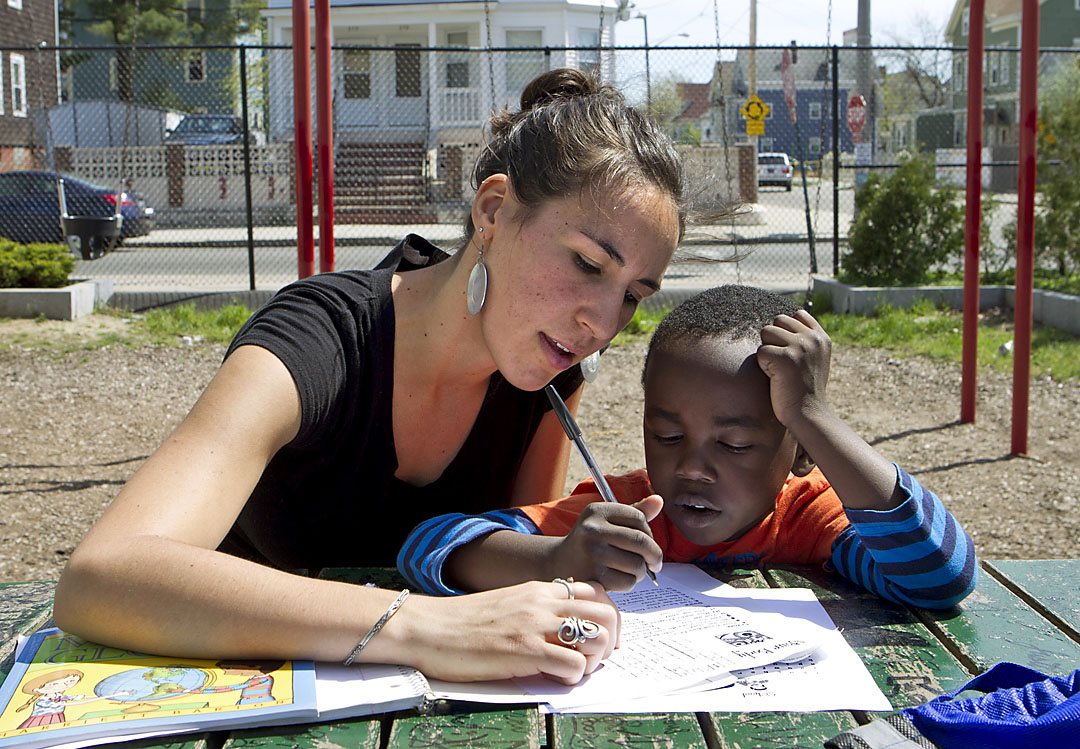 After she was nominated, Prendergast, a history concentrator and Davis Scholar who will graduate next fall, wasn't planning to submit an abstract. But right before the deadline, she was hit with a theme that resonated and she decided to write something. Her oration "How Shall We Be?" is an appeal to classmates to think critically about their place in the world and what it means to be a global citizen. "It's using knowledge, power, and love to leverage change and challenge systemic social inequality," Prendergast says.
At the heart of her oration is the story of a little girl from Providence whom Prendergast has been tutoring for the last three and a half years through the Swearer Center's BRYTE program, an in-home tutoring and mentoring program that helps refugees acquire critical language and cultural skills. During her time at Brown, Prendergast became very involved with the program, serving as a student coordinator. She's so passionate about the program's missions that she hopes to continue with similar work after graduation. "My mom says that I should say I went to BRYTE University instead of Brown University."
Growing up on a small ranch in Colorado, Prendergast says public service was a very important ethic in her family. She became involved with BRYTE through her participation in the University Community Academic Advising Program (UCAAP), where she worked as a coordinator and was first introduced to Providence and the Swearer Center. She's since held multiple roles at the Swearer Center, including student staffer, as well as a leader and coordinator for the winter break program. She's also a fellow at the Writing Center and has done outreach through the student organization Housing Opportunities for People Everywhere (HOPE). She was also part of an Urban Studies program called "Cities in the 21st Century" that took her to India, Senegal, and Argentina. Prendergast attended Brown with support from the Davis United World College Scholar Program.
"Being orator is an honor and responsibility," Prendergast said. "It's a time to celebrate what we have all just experienced and to be reminded of what the last four years at Brown has given us and how we can use that in the world."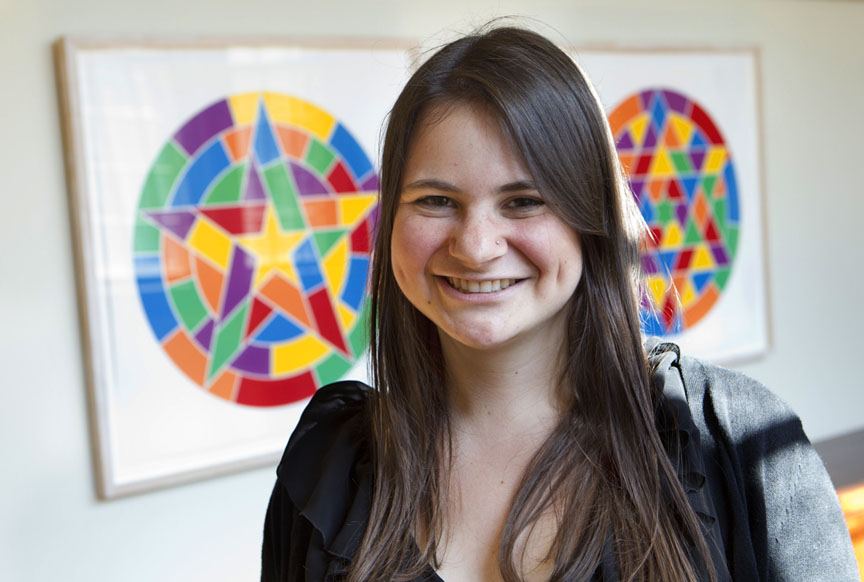 Religion played an integral role in Shtull-Leber's life while growing up in Ann Arbor, Mich. She's been involved in Tamarack Camps, a Jewish summer camp, her entire life, first as a camper and later as a counselor. It was through the camp that she found herself leading a group of 24 teenagers on a trip through Alaska for seven weeks last summer. Crossing a river, she was suddenly struck by an idea that would eventually become the theme of her oration. Titled "Stepping Stones," her speech uses the analogy of crossing the river to talk about the continuum from inexperience to expertise. "During our time at Brown, I've transitioned, as I know many of my peers have, from someone who is nervous and lacking confidence to knowing that the tools I've developed in and out of the classroom will be useful going forward," she said.
A cognitive science concentrator, Shtull-Leber hopes to apply that knowledge to a job in marketing and advertising. An internship at the toy company Hasbro, where she was involved in naming and branding, has already given her valuable experience. During her time at Brown, she's been heavily involved in Brown-RISD Hillel, serving numerous roles, including student president. She received the Danny Warshay '87 Outstanding Leadership Award, the Levi C. Adams Citation, and the Presidential Award for her work with the organization. She's worked as a design editor for the Brown Daily Herald and taught at the Religious School at Providence's Temple Emanu-El. Shtull-Leber also served on the Senior Gift Committee for the Annual Fund.
According to Shtull-Leber, it's fitting that Commencement this year falls upon the Jewish Holiday of Shavuot, which celebrates the giving of the Torah on Mt. Sinai. Shtull-Leber said both events evoke similar experiences. "On Shavuot, there is a tradition to stay up all night studying, demonstrating an excitement for learning and knowledge. Commencement also brings with it excitement and anticipation, as an opportunity to celebrate our learning and knowledge."