Brown University's Graduate School is expected to award more than 635 degrees at its Commencement Convocation Sunday, May 29, 2011, on Lincoln Field. The total for graduate degrees awarded this year will be almost 60 percent larger than a decade ago.
PROVIDENCE, R.I. [Brown University] — At its 243rd commencement May 29, 2011, Brown University expects to award more than 635 graduate degrees. Recipients of graduate degrees will be honored at the Graduate School Commencement Convocation at 10:15 a.m. on Lincoln Field.
In 2001, the total number of master's and doctoral degrees, apart from M.D. degrees awarded by the Division of Biology and Medicine, was 404. The current list of candidates for advanced degrees has increased by nearly 60 percent during the last decade.
"Graduate students are an important part of the life of a research university such as Brown University," said Peter M. Weber, who will preside over his first convocation as dean of the Graduate School. "The growth in graduate degrees reflects the University's commitment to excellence in research and teaching at all levels."
Many outstanding individuals — graduating students, alumni, faculty, and staff — will be honored during Sunday's festivities.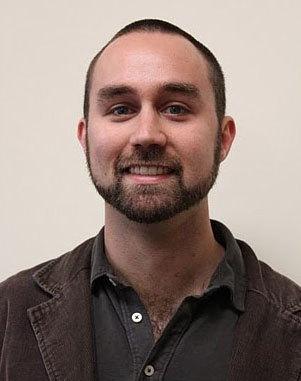 The student speaker for the convocation will be Matthew S. Rusteika, who was selected by Graduate Student Council members. His address is titled "Window-Washing: Reflections on the Human Mind." Rusteika is a candidate for the Master of Public Policy (M.P.P.) degree.
Rusteika, who received his bachelor's degree in writing and literature from Emerson College in Boston, worked as a freelance writer before coming to Brown. He has focused his studies on approaches to fostering upward mobility in disadvantaged populations. During his time at Brown, Rusteika volunteered at Amos House, a nonprofit agency that provides services to the homeless and poor of Rhode Island. He assessed the impact of job training programs and helped to streamline the agency's data gathering system.
The Horace Mann Medal, first awarded in 2003 at the Graduate School's 100th anniversary, will be presented to geochemist Albrecht Hofmann, a 1969 Ph.D. recipient, emeritus director of the Max Planck Institute in Mainz, Germany. During his career, Hofmann has sought to understand the evolution of the Earth's interior, particularly its mantle and deep crust.
Four doctoral students, one each in the the life sciences, the humanities, the physical sciences, and the social sciences, will receive the Joukowsky Outstanding Dissertation Prize:
Kevin A. Alby, pathobiology, for Mechanisms of Pheromone Signaling and Same-Sex Mating in Candida Albicans
Qile Chen, mathematics, for Logarithmic Stable Maps to Deligne-Faltings Pairs
Joseph Clark, American civilization, for Canned History: American Newsreels and the Commodification of Reality, 1927-1945
Kevin Patton, computer music and multimedia, for The Fault of Epimetheus: The Performance and Orchestration of Gestural Computer Music Instruments
Chelsea Shriver, former administrative coordinator at the John Nicholas Brown Center will accept the Wilson-DeBlois Award, given annually to an individual who has made outstanding contributions to graduate students and the Graduate School. Shriver is now an electronic communications production coordinator in the Office of Alumni Relations.
Earlier this month at the University Awards Ceremony, English graduate student Christopher Holmes received the President's Award for Excellence in Teaching. His interests include 20th- and 21st-century British and postcolonial literatures, in particular the post-Apartheid South African novel, the Indian novel in English, and literature and cosmopolitanism.
Also at that awards ceremony, Anita L. Zimmerman, professor of medical science and vice chair of the Department of Molecular Pharmacology, Physiology and Biotechnology, received the Graduate School Faculty Award for Advising and Mentoring. Zimmerman studies molecular and cellular aspects of the nervous system, for instance the early stages of vision in rod and cone cells.