In celebration of Black History Month, we honor the life and legacy of Inman Page, educator and school administrator, one of the first African Americans to graduate from Brown.
The history of African-American students at Brown began in the late 19th century, about 100 years after the University was founded. The first two black graduates were Inman Edward Page and George Washington Milford, members of the Class of 1877.
Page was born into slavery in 1853. He was a 10-year-old houseboy when he escaped his Virginia plantation and fled to Washington. Fourteen years later, he was chosen class orator at Brown's Class Day and received much acclaim for his eloquent speech at graduation.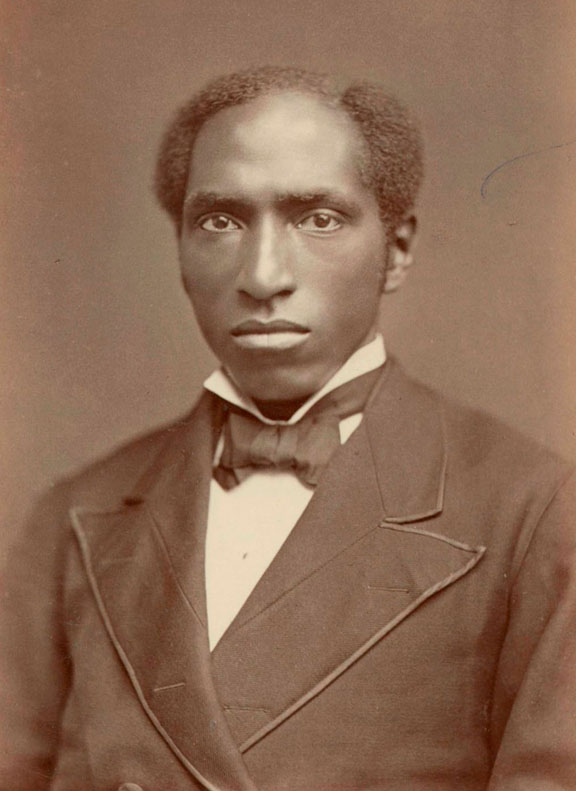 According to Martha Mitchell's Encyclopedia Brunoniana, the account of Class Day in the Providence Journal stated, "Mr. Page is the first colored graduate from the University. The theme of his oration was the 'Intellectual Prospects of America.' ... Mr. Page did not receive his position as class orator from a chivalrous recognition of his race by his white associates, although the choice is none the less creditable to them. He is an orator of rare ability, speaking with weight and sententiousness without effort at display and at times rising to a profound and impressive eloquence. The scope of the essay indicated grasp of thought and the language was often remarkable for elegance and power. There is no doubt but he fairly earned his honors."
Milford went on to become a successful lawyer, ultimately arguing in front of the U.S. Supreme Court, according to University Curator Robert P. Emlen. Page became a distinguished educator and academic administrator, counting novelist Ralph Ellison among his many pupils.
In 1977, the University commemorated the 100th anniversary of Page's graduation. The occasion was marked by the presentation of a portrait of Page by Matthew Barros, which is currently on view at the Third World Center. As stated in Brown's portrait collection catalog, Barros was a Providence native who worked at Brown from 1968 until 1986, retiring as superintendent of housekeeping. "In an interview with the Brown Daily Herald, the artist recalled that it took him about a month and a half to paint the Inman Page portrait, whose life story and achievements Barros found inspiring."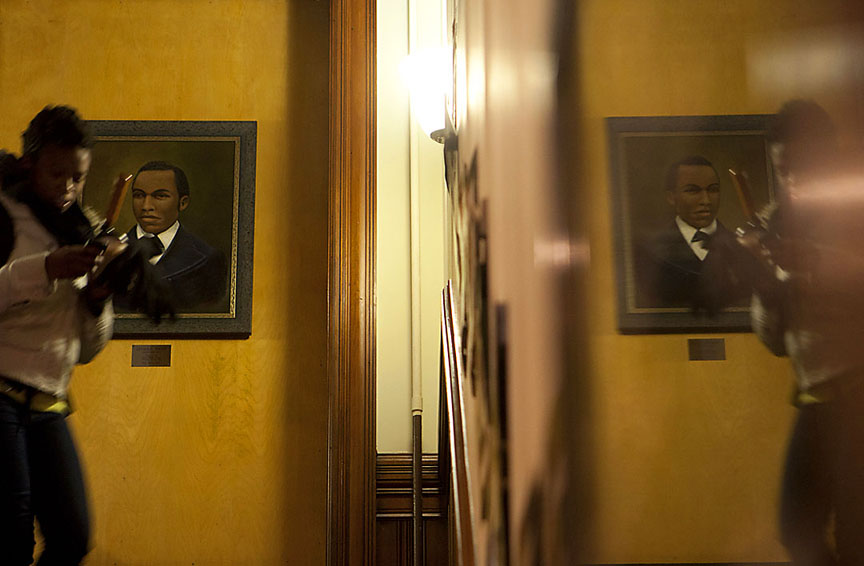 A second portrait of Inman Page is also kept by the University, this one by Massachusetts artist Richard Yarde. The portrait collection catalog explains that the Yarde portrait was commissioned when it was discovered that Page had been Ellison's grade school principal in Oklahoma. At a Ralph Ellison festival held at Brown in 1979, the Yarde portrait of Page was presented to the University. The portrait is currently on view in the John Hay Library, just outside the University Archives.