New space doesn't always mean a new building. This week's re-opening of Metcalf Laboratories to house the Department of Cognitive, Linguistic, and Psychological Sciences marks another in an ongoing series of projects that have reused existing buildings to provide new academic facilities. (See also
additional information on construction
.)
Since the recession hit in 2008, Brown has produced new, custom-built, state-of-the-art facilities for four major academic priorities but has built only one new academic building, the Perry and Marty Granoff Center for the Performing Arts. Where are the others? Hidden in familiar sight within the nearly unchanged exteriors of three other buildings. Especially of late, the University has met the new needs of programs by creating spectacular spaces in existing places.
This week, about 300 faculty members, researchers, staff members and students of the Department of Cognitive, Linguistic, and Psychological Sciences are moving into new quarters in Metcalf Laboratories, originally built in the 1920s for chemistry teaching and research.
Metcalf had not aged well. The main auditorium, which seats about 200, earned the Brown Daily Herald's scorn last year as "the worst classroom at our school."
Now, says William Heindel, department chair, that same room "is just gorgeous. It looks beautiful. They opened up the windows that were blocked off and at the top of the auditorium they have this nice new acoustic ceiling that's curved. The seats are beautiful. It's going to be the finest place to teach on campus."
True renewal, where an old, maybe even despised building becomes the fully modern, desirable, built-to-suit space for a new generation of occupants, has been the goal not only of the Metcalf project but also of the flagship education building of the Warren Alpert Medical School, which opened in August, and the home of the Artemis A.W. and Martha Sharp Joukowsky Institute for Archaeology and the Ancient World at Rhode Island Hall, which opened in fall 2009. These buildings were also gutted to provide 21st century space in a previous century's shell.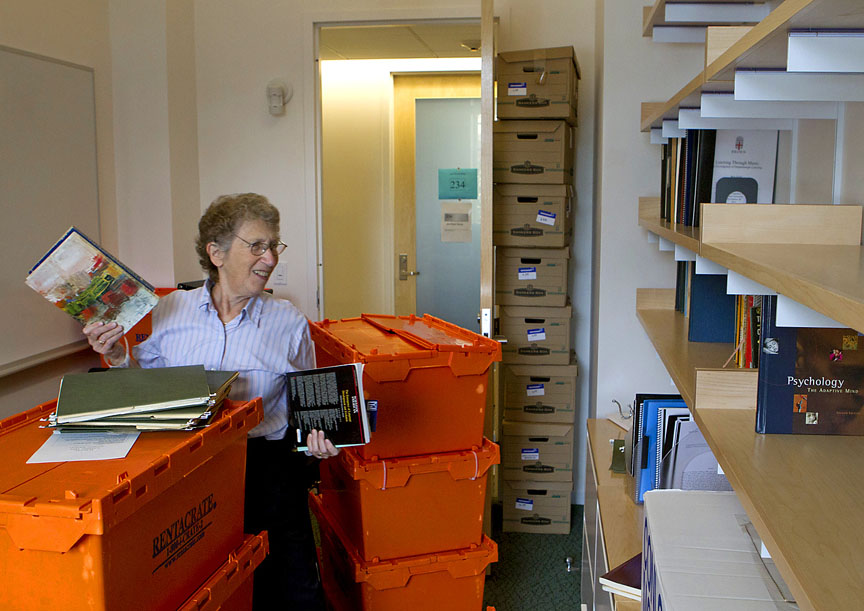 Susan Alcock, professor of classics and director of the Joukowsky Institute, said she is happy to be in Rhode Island Hall. Most recently serving several functions before the remodeling, the building re-emerged in perfect step with the institute's mission to enable serious study of the world's antiquity and to share its wonder with the public. Readily viewable displays of artifacts, including stone carvings from Petra, Jordan, abound amid modern classrooms and offices for faculty and students. Within the walls is an archaeological homage to the building itself: The original 1840 stacked field stone walls are exposed through the drywall so that visitors can appreciate the historical nature of Brown's fourth-oldest building.
Also thrilled is Ed Wing, dean of medicine and biological sciences, who called his new Jewelry District facility "terrific — more than we hoped for." But as glad as he and Heindel are to be in their new homes, the University had more ambitious plans before the economic downturn: completely new buildings. Renovating both buildings cost $87 million ($42 million for Metcalf, $45 million for the medical school). New construction would have cost $134 million.
The Robert Campus Center in Faunce House, while not an academic building, was also renovated rather than built anew as some had wanted, said Mike McCormick, assistant vice president for planning, design and construction.
The recession put a premium on less expensive renovation, but that was hardly the only reason for all this reuse, McCormick said. In 2003, the University devised a strategic framework that called for "consolidating the core," in part by making "adaptive reuse of existing historic buildings." Metcalf and Rhode Island Hall were tagged as places that could be reused to their fullest. In fact, Metcalf was once proposed as the site of a new student center, if one was not to be built new.
The new Metcalf
Heindel said he and his colleagues have more than made peace with Metcalf. "We've kind of rallied around the theme of Metcalf on the outside, Mind Brain Behavior on the inside," he said.
In addition to a considerably nicer main auditorium, the all-new four-story space now includes a couple of warm, high-ceilinged reading and conference rooms on the north end with beautiful skylights that were rediscovered during construction. The rest of the building has a mix of meeting rooms, informal lounge spaces, offices for faculty, staff and students, and numerous labs where research subjects will reveal the nature of thought, behavior and language for decades to come. (See also additional information on construction.)
In a space designed almost from scratch, the offices and labs are arranged to promote different interactions. The labs are grouped by related subject matter so that like-minded researchers can work more closely together. Meanwhile the offices are a purposeful jumbling of people with different interests so that occupants will share a diversity of ideas.
Heindel said the excitement was palpable among his colleagues as they toured of the space in September to see if their labs and offices had indeed taken shape as they had desired. "Everybody was saying, 'I can't wait to get into this space,'" he said. "We're all excited to be back on campus, to be in one building together as an integrated department, and to use these new spaces that we have designed."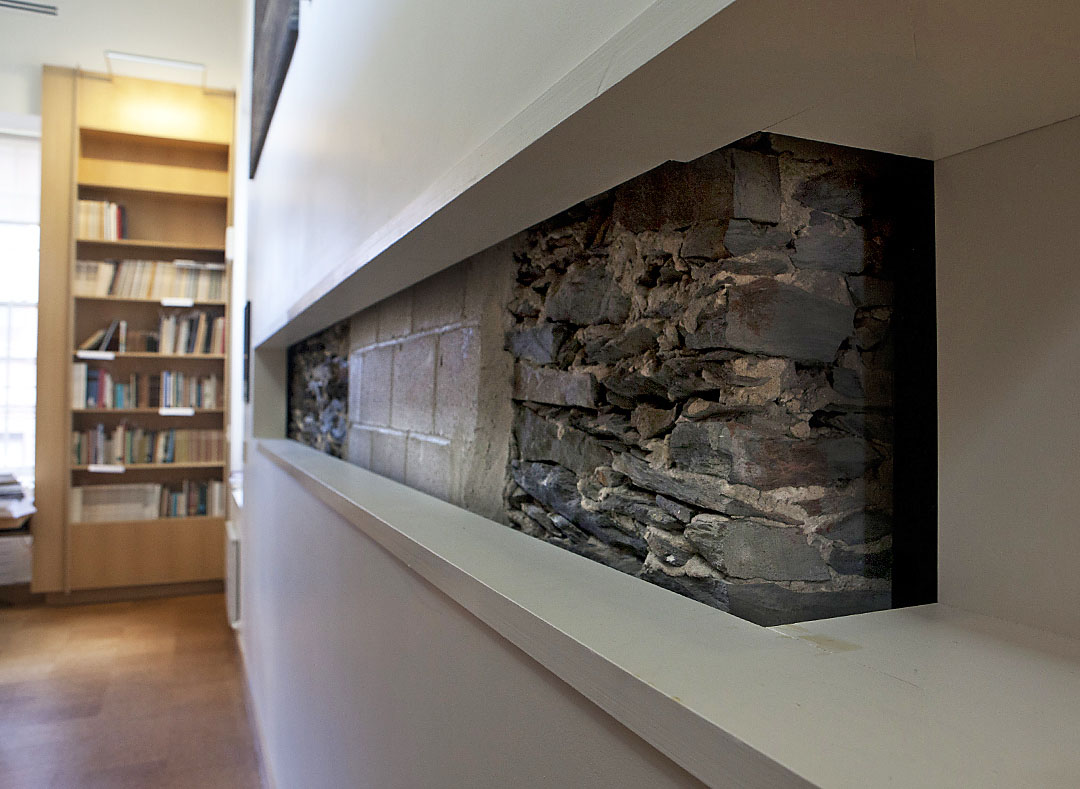 Major transformations
Ultimately repurposing Metcalf made sense not only for its ability to house a mixture of classroom, office and relatively light-intensity lab space, but also because the linguistics and cognitive science faculty had been there before the renovation. The renovation was necessary to provide a fresh start to the new department formed by their merger with psychology.
More typically in its recent reuse projects, the University has remodeled for a completely new population of occupants. Before it became the home of the Joukowsky Institute, Rhode Island Hall was an amalgam of offices for tenants as diverse as Psychological Services and the Office of International Programs. In the medical education building, the new anatomy labs, seminar and lecture halls, and student "academies" replaced offices for a variety of tenants as well.
For all the examples of revitalization, Beresford and McCormick agreed that the University has not foresworn new construction. The Granoff Center, which purposely staggers its floors to provide open sightlines, could not have been realized within an existing space, Beresford said.
At the same time, McCormick noted, Brown now has much less space to renovate. Although no new academic buildings are currently planned, the need for additional space — for engineering and applied science, for example — is growing, and Metcalf will be full when it opens.