A small crowd gathered on Hope Street Thursday morning, Oct. 20, to witness a nod to history, as the cupola that once crowned Brown's former Marvel Gymnasium was lifted into place atop the new Nelson Fitness Center.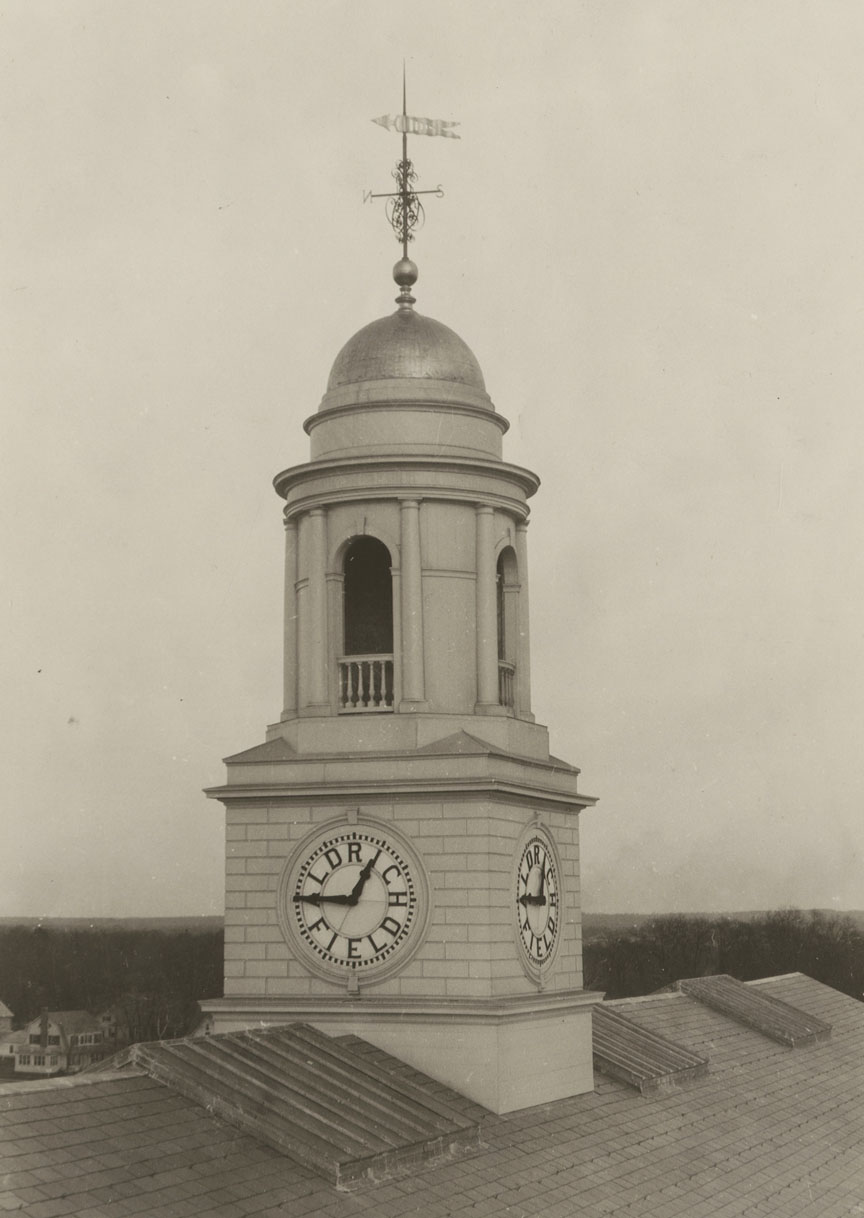 The University's new athletic complex, which includes the Katherine Moran Coleman Aquatics Center, the Nelson Fitness Center, the David J. Zucconi Varsity Strength and Conditioning Center, and the Ittleson Quadrangle, is scheduled to open in spring 2012.
The 19,000 pound cupola was salvaged when Marvel Gym, located on Elmgrove Avenue across the street from the current Brown Stadium, was demolished in 2002. It honors the legacy of two brothers, Henry and Charles Aldrich. According to Peter Mackie, historian of Brown athletics, the Aldrich brothers gave generously to establish Brown's new athletic center in the sports-crazed era of the Roaring '20s. They were unmarried, inseparable, and lifelong best friends. The baseball stadium, considered the crown jewel of Brown's new athletic complex, was named Aldrich Field in honor of the brothers when it was dedicated in 1925.
When Marvel Gym opened in 1927, it was capped by the 50-foot cupola and clock tower. "The shimmering gold leafed dome and four clocks, which substituted ALDRICH FIELD for the usual numbers, served as a constant reminder of the importance of the Aldrich name to Brown athletics," wrote Mackie.
The brothers died within days of each other in 1931 and bequeathed their Hope Street estate to Brown to use as a women's athletic facility. The family mansion and property was later transformed into Pembroke Field, across the street from Brown's current Erickson Athletic Complex. Now the clocks bearing the Aldrich name will overlook the site of the brothers' former home, marking their legacy to the University.