Combining data collection in the field with work in lab, Michael Demanche is developing techniques for using satellites to monitor a key environmental indicator in Narragansett Bay.
PROVIDENCE, R.I. [Brown University] — Like many people in the Ocean State, Michael Demanche spent a good bit of this summer out on the waters of Narragansett Bay. He wasn't swimming or paddle boarding or kayaking, however — he was performing water column surveys as part of a summer research project that may bring new technologies to bear in monitoring the health of the bay.
"Going out on the water is the best part of the whole thing," said the senior geology-biology concentrator at Brown. "It's a great way to see the state, just sailing up and down the bay."
Sightseeing aside, Demanche's research project, supported by an Undergraduate Teaching and Research Award (UTRA), aims to use data from water surveys in the bay to calibrate imaging data from Earth-sensing satellites. The goal is to see whether satellite images could be useful in monitoring the bay for algal blooms — explosions of plant growth that occur when excess nitrogen and phosphorus find their way into the water. When the blooms die, they sink to the bottom where they decompose, a process that soaks up dissolved oxygen in the water, sometimes leading to fish kills and other disruptions to marine life.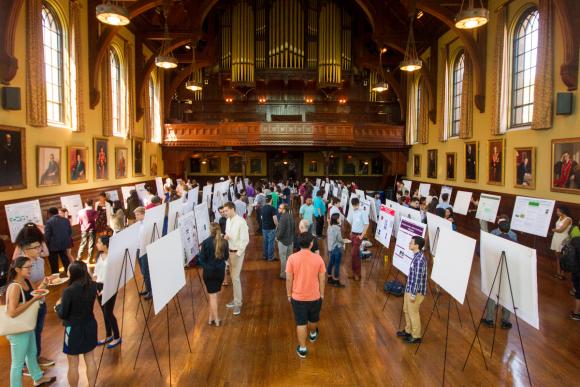 The work grew out of Demanche's passion for the natural world, which he discovered as his time at Brown progressed. When he arrived as a first-year student, Demanche was a biology/premed concentrator. But he discovered that it simply wasn't right for him.
"I wasn't as in love with it as some of my peers were," he said. "I enjoyed it, but I didn't really know what I wanted to do with it."
So Demanche decided to take a semester off from school to think about what to do next.
"I hiked the Appalachian trail," he said. "I talked to a lot of people who were interested in the outdoors and natural spaces and that got me thinking about what I really value."
When he returned, he started taking classes in Brown's Department of Earth, Environmental and Planetary Sciences (DEEPS) and eventually established a concentration in the department's geology-biology track.
During his coursework, Demanche found out about an ongoing project spearheaded by Warren Prell, an emeritus professor in DEEPS. For more than a decade, Prell has been partnering the Rhode Island Department of Environmental Management and the University of Rhode Island to collect water column data from nearly 80 stations around the bay. The sampling, which is done each summer, collects data on key attributes of the water column, including temperature, salinity, dissolved oxygen and chlorophyll.
Demanche had also taken classes on remote sensing and satellite data with Jack Mustard, another DEEPS professor. "I thought that the two might be able to work together," he said.
So Demanche applied for UTRA funding that would enable him to stay on campus this summer, help Prell with the water surveys and then begin the work of matching those data to images from two NASA satellites.
For the fieldwork on the bay, the researchers set off around 6 a.m. on select days throughout the summer, climbing aboard an 18-foot research skiff for roughly four-hour journeys around the bay. At each sampling location, the crew lowers a probe on the end of a rope. As the probe sinks, its sensors gather data about the water column and transmit back to a laptop on the boat. Once the probe touches bottom, the team hoists it back up and moves on to the next sampling spot.
One significant part of Demanche's work was coming up with better ways of processing the data collected by the probe. Its sensors are running whenever it's in the water, but the only data that are useful are those collected while the probe is descending. Everything collected on the way back up or when the probe is bobbing up and down is useless and needs to be weeded out of the final dataset.
So Demanche wrote some code that automatically eliminates the unwanted noise and boils the data down to just the useful stuff. That code will be a huge help to the project moving forward, Prell says.
"What Michael did was kind of bring us into the modern era," Prell said. "That will be the way that we'll move forward in future years doing the processing. He's made a real contribution just with that part, aside from all he's doing with the satellite data."
And it's the satellite side of the project that Demanche has focused on during the latter part of the summer. He wants to see if satellite images can be used to estimate how much chlorophyll is present in various parts of the bay. The amount of chlorophyll is a potential signal of an algal bloom.
Scientists routinely use satellites to monitor chlorophyll production on land and in the open ocean, but doing so in estuarine waters, where terrestrial and marine components merge, is a different story. Water attenuates the chlorophyll signal researchers normally look for, so there needs to be an algorithm to make that signal pop out from images of water.
"What I'm trying to do is use the chlorophyll readings from the surveys to test the algorithms used to estimate chlorophyll from the images," Demanche said. He has more than a decade of surveys to work with, thanks to Prell's work over the years.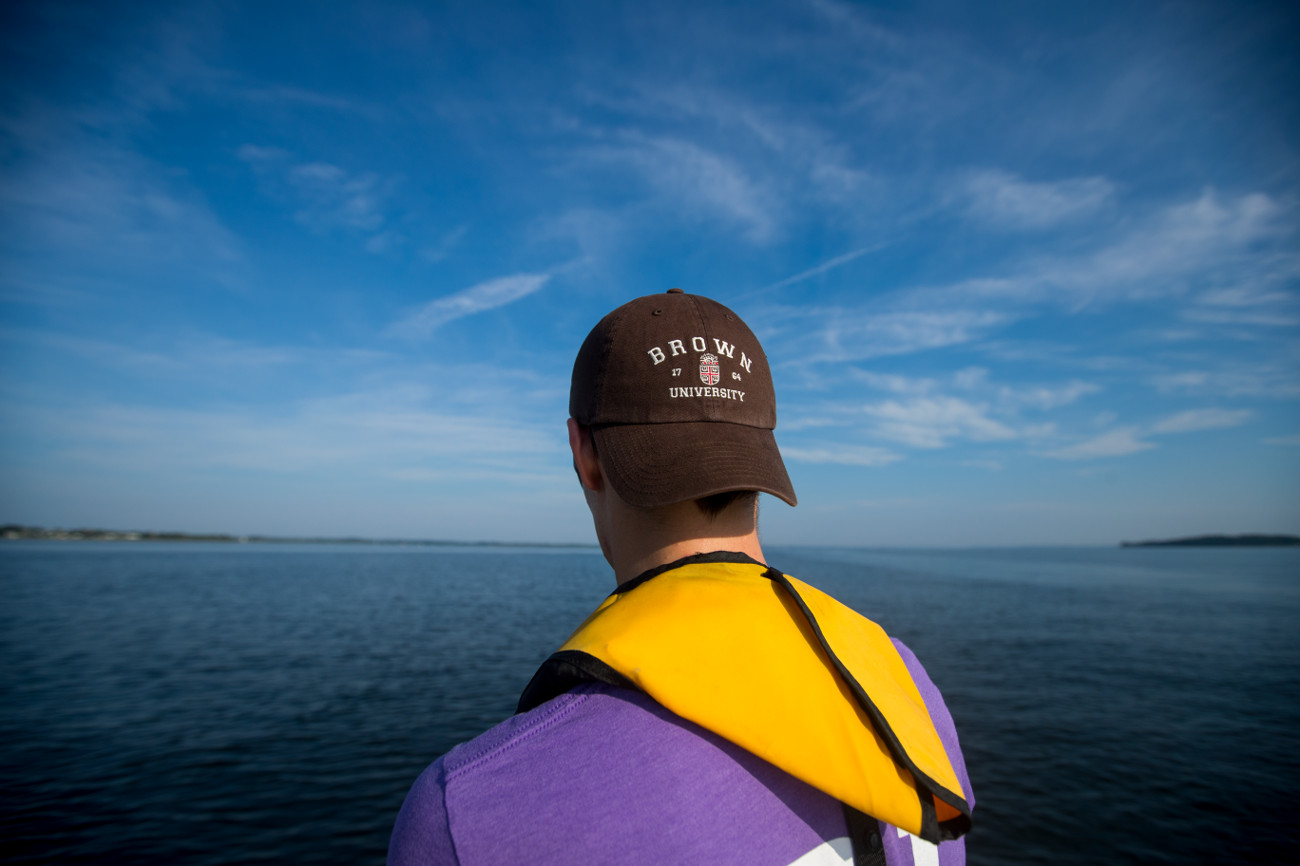 If Demanche is able to find a reliable way to use satellites to track chlorophyll, it would be a boon to efforts to monitor algal growth and their associated low oxygen events in the bay, Prell says.
"If it works, we could potentially get a picture every day — at least every day that it's not cloudy," he said. "That's particularly important with chlorophyll because it can change very quickly. So this gives us the potential of a real-time monitor of the entire bay."
Demanche plans to continue the work in the coming semester for his senior thesis. But already, he says, the project has helped him to develop skills that will be a boost to a future career in environmental science.
"Being familiar with GIS software, the satellite processing software, doing a little bit of computer coding and also working in the field — those are all definitely marketable skills," he said. "Also I spent a lot of time working alone on this, so I'm able to say if you put me on a project like this I can do it. I can get it done."