Anuoluwapo Osideko, a public health student, and Alexandria Volkening, an applied mathematics student, will address their peers at the Graduate School's master's and doctoral ceremonies, respectively.
PROVIDENCE, R.I. [Brown University] — In keeping with the tradition of elevating student voices at Commencement, Brown University's Graduate Student Council has selected two of their fellow students to address this year's Graduate School ceremonies on Sunday, May 28.
Anuoluwapo Osideko, who will receive a master's in public health, will speak to graduates and guests at the master's ceremony, and Alexandria Volkening, who will receive a Ph.D. in applied mathematics, will deliver her address at the doctoral ceremony.
"The council selects candidates based on their aptitude to speak to all graduate experiences and to represent the values and demeanor of Brown doctoral and master's students," said Alastair Tulloch, chair of the council's nominations committee. "Anuoluwapo and Alexandria capture the essence of students graduating with advanced degrees and will undoubtedly deliver captivating speeches that reflect the broader sentiments of their professional colleagues and families."
Both speakers will express gratitude for the opportunities they've been afforded as part of a community of scholars, they say, and both will encourage their fellow graduates to rise to the responsibilities that come with the degrees they've completed.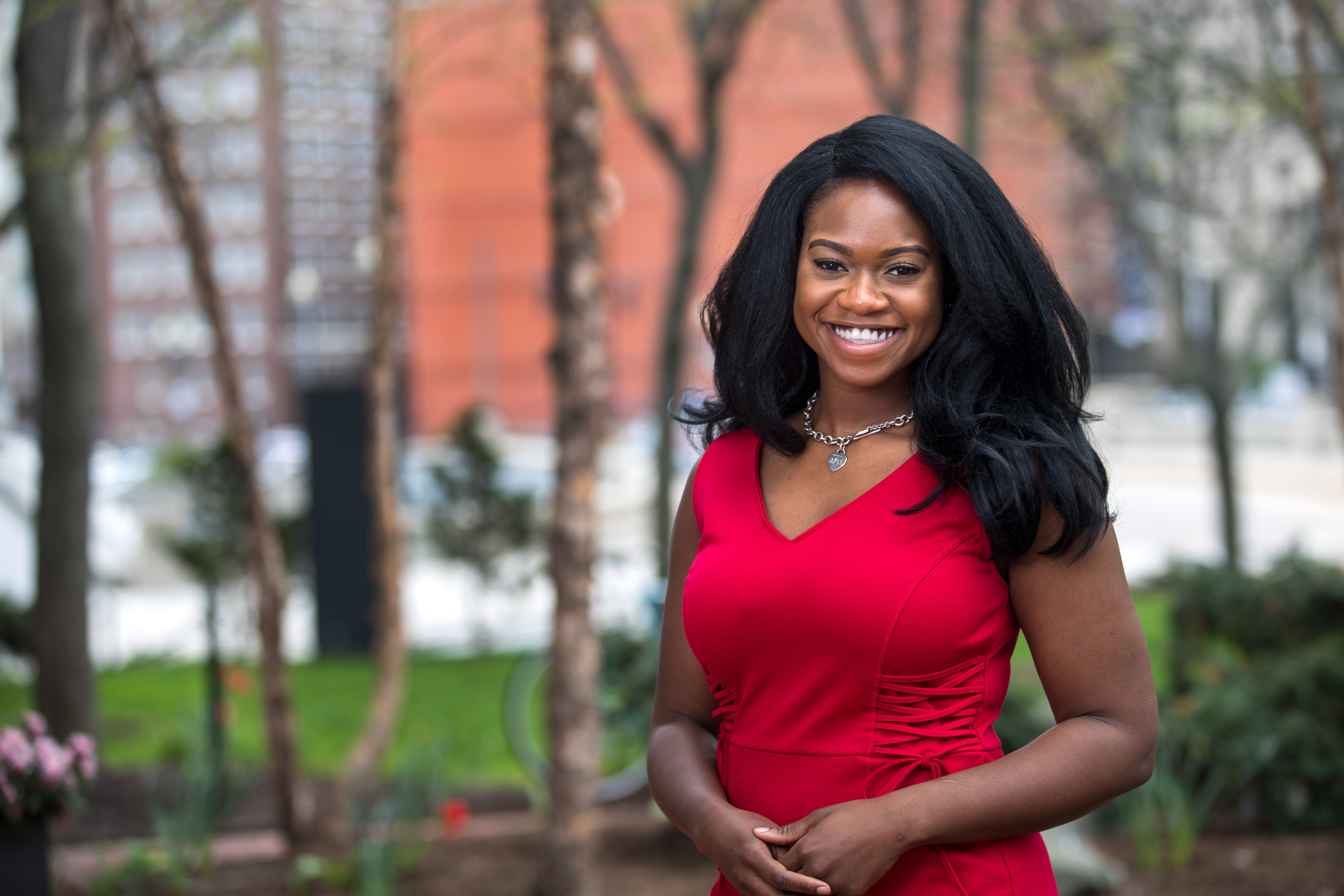 "I can't think of a better time to be giving this speech, given where our society is at the moment," Osideko said. "As a person of color, as a woman, as the daughter of immigrants, I see this as a chance to speak for people who haven't had the opportunities I've had."
Osideko took full advantage of a range of opportunities during her graduate school career. While completing her master's degree in the School of Public Health, she also worked a combined 40 hours per week at the Rhode Island Department of Health and the V.A. Boston Healthcare System. At RIDOH, she worked with the Health Equity Zones program, which aims to reduce disparities in health care around the state. At the V.A., she learned from the chief of staff and the executive leadership team. She did all of that while taking classes and working on her thesis.
"I don't know whether I go to work while attending school or if I attend school while working," Osideko said.
She focused her schoolwork in geriatrics and nursing home administration. Her passion for the subject is personal, inspired by her grandfather who died recently at the age of 102. For her thesis, titled "Culture Change Practices in Rhode Island Nursing Homes," she documented the importance giving nursing home employees more autonomy in doing their jobs. She showed that when employees are freer to make their own choices in delivering care, and when they have a voice in administrative decisions, nursing homes are better able to retain staff and deliver higher-quality care.
The idea that the actions of individuals can have profound influence on the bigger picture is something Osideko will echo in her speech to her peers, she says. She'll remind her fellow graduates that their futures are inextricably entwined with those around them. For the daughter of Nigerian immigrants, it brings to mind a word from her native Yoruba language: kadara, which means destiny.
"I want people to remember that they have a destiny to fulfill that directly and indirectly affects others," Osideko said. "Though unseen circumstances may arise, uncertainty festers deep within and life may not go as planned, they should remain true to themselves, remembering that there is a purpose for their life and that it's their duty to fulfill it."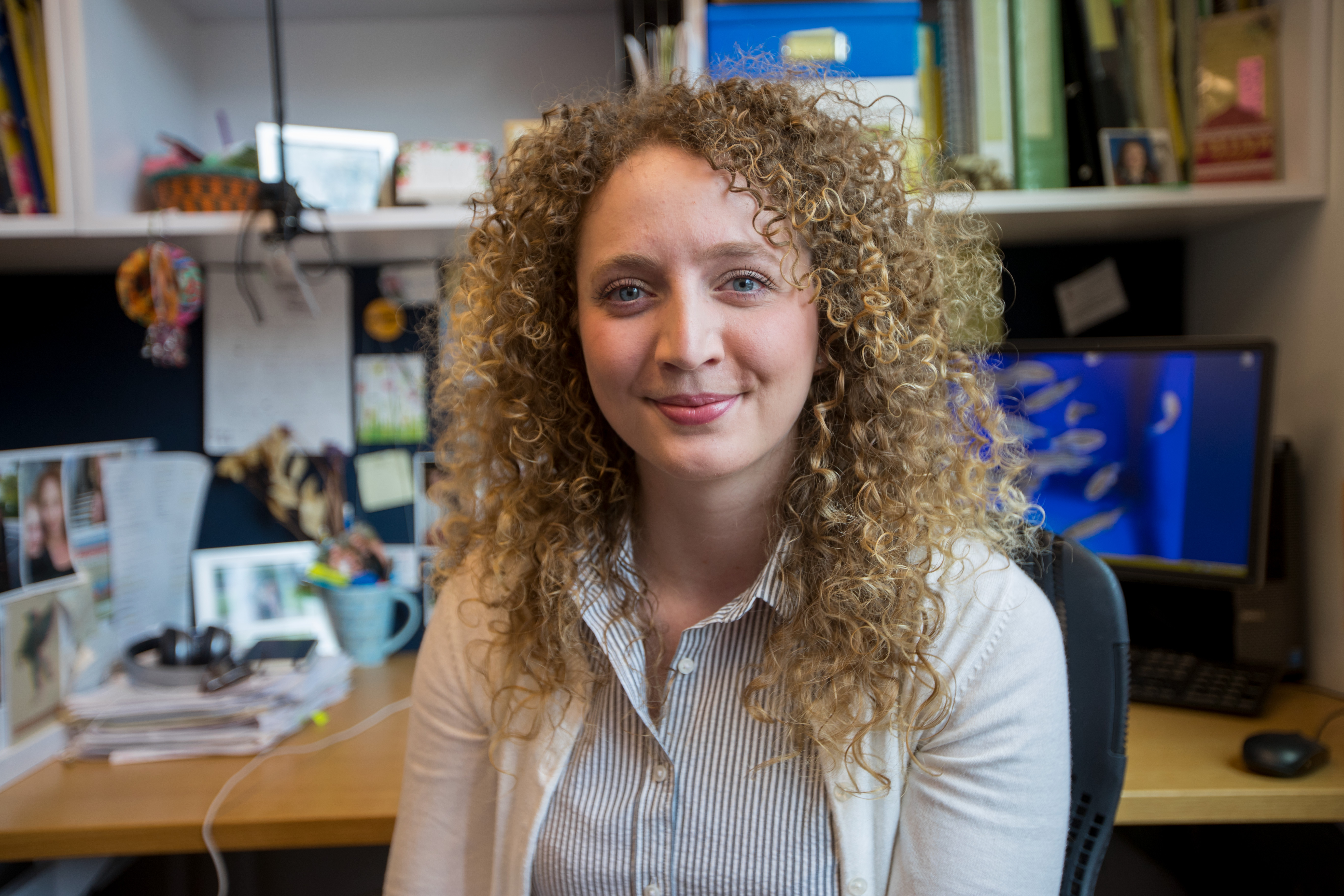 Alexandria Volkening is also well acquainted with the concept of individuals coming together to create something larger than themselves. In fact, the theme even served as the focus of her doctoral thesis in applied mathematics.
Volkening studies pattern formation and self-organization in nature — the large-scale dynamics that emerge from the behavior of smaller-scale agents. Anyone who has watched flocks of starlings trace intricate patterns across the sky is familiar with the kinds of dynamics Volkening studies. These emergent dynamics are everywhere in nature, and a better understanding of them could shed new light on everything from wound healing to insect swarms to embryo development.
In some ways, however, graduate school represents an inverse phenomenon from the one Volkening studies. It's a place, she says, where the larger community comes together to help forge individuals. In her speech, she hopes to express gratitude on behalf of her peers for the community that made their achievements possible.
"We've all gotten here because of the mentors, family members and friends who have been behind us," she said. "So I want to say thank you to our families and mentors, but I also want to say congratulations because this is a community accomplishment. My mom didn't go to college, but that day she's getting a Ph.D. in me. Our mentors and communities are getting a Ph.D. through those of us in robes on Commencement day."
Volkening says that the mentorship she received at Brown was critical to her success, and she made a point to seek out any mentoring opportunity she could find. She signed up for an outreach program in which she taught math to prison inmates. She saw it not only as a chance to help out in her community, but also as a chance to be mentored in teaching. She got involved in a program at Brown that helps graduate students learn to become undergraduate advisors. That was a chance to be mentored at mentoring.
Volkening will challenge her fellow graduates as they begin their careers to become the kind of mentors that made their degrees possible.
"I think that going to Brown and getting a Ph.D. is a privilege," she said. "It gives us a special opportunity to have a voice. I think we should challenge ourselves to amplify other voices, especially those that are underrepresented."
While Volkening says she relishes the chance to speak at graduation, she's mindful that she has been chosen to express the sentiments of an extremely diverse community.
"I don't think anyone can speak for the diversity of experiences and obstacles overcome in the graduating class," she said. "But I think what we all share is gratitude for our experience here. That's what I'm hoping to express."