On the cover of September's <em>Psychiatric Times</em>, Dr. Omar Sultan Haque and colleagues pen an essay about why American youths have joined ISIS.
PROVIDENCE, R.I. [Brown University] — Time and again Westerners have been baffled: Why would young citizens leave their midst and its relative comforts to join the brutal, radical, terrorist group ISIS? The answer, write psychiatrists led by Alpert Medical School psychiatry resident Omar Sultan Haque in the cover story September's Psychiatric Times, is a desperate need to fill a gaping void.
"Have you ever purchased junk food when tired, irritable, and jet-lagged in an airport?" wrote Haque, co-director of the UNESCO bioethics chair, and three colleagues. "For lonely young people in transition, ISIS provides a quick fix to the perennial problems of human life. Vulnerable people don't tend to fact check when existential relief is easily and cheaply attained with little effort. Specifically, the relief in question concerns the human desire for identity, certainty, social connection, meaning, the optimal amount of freedom, and glory."
Young people who are lost and feeling unable to find a sense of purpose within Western society will be willing to trade material comfort and personal freedom, they write, for the sense of belonging within a collective mission that ISIS can provide, albeit with a murderous ideology.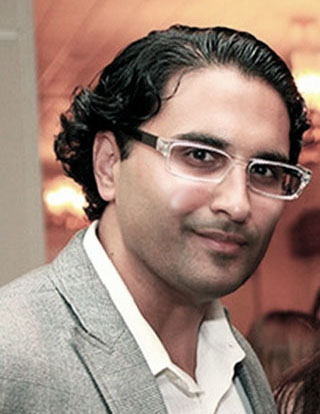 "Young adults in transition or on the margins of society may experience freedom as oppressive, since they lack the personal or social means for actually using a high degree of freedom to improve their lives," Haque and colleagues write. "A totalitarian cult such as ISIS, which promotes a strict ideology, rules, and a social order to which one can bind and submerge oneself, appeals to youths, especially those on the fringes of Western society for whom high amounts of freedom do not feel liberating but instead, oppressive."
In addition to Haque, the essay's other authors are Jihye Choi, Tim Phillips, and Dr. Harold Bursztajn.