The nation's first ever dual-degree program in medicine and population medicine got underway at the Warren Alpert Medical School of Brown University the week of August 3. Sixteen students will earn M.D. and Sc.M. degrees in the context of a rapidly changing health care landscape.
PROVIDENCE, R.I. [Brown University] — The Alpert Medical School's first-in-the-nation Primary Care — Population Medicine dual-degree program has just launched. That means the M.D./Sc.M. program's 16 inaugural students have much to look forward to.
The program integrates Brown's traditional medical education with a new expertise to understand the transformation of the U.S. health care system, said Dr. Paul George, director of the program and associate professor of family medicine. The system that remunerates doctors for treating a high volume of individual patients is giving way to one in which doctors not only provide personal care, but also account for the quality delivered to their entire patient population, he said. Physicians will lead and work in teams of different providers. They will measure quality and test ways to improve outcomes in the context of social determinants of health.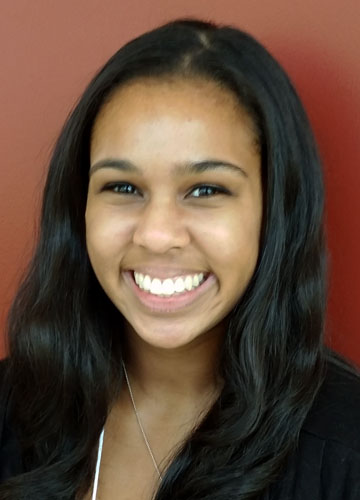 The students who have enrolled in the PC-PM program are looking to get ahead of these trends.
Michelle Diop of Boston, who studied anthropology at Columbia, applied because the program encompasses a broad, social context for medical practice.
"When I become a doctor, I want to be an educator, I want to be a mentor, I want to be a social worker, and a health care provider who helps my patients holistically," said Diop.
Faiz Khan of Scotch Plains, N.J., came to Brown four years ago through the Program in Liberal Medical Education. The PC-PM program didn't exist then, but Khan said he became excited about it as it emerged while he studied public health.
"I took a class on the U.S. health care system," Khan said. "I got to see not just the science of medicine and how medicine is done, but whether it is actually working."
An integrated curriculum
As in Brown's traditional M.D. program, the PC-PM curriculum includes all the training — anatomy, genetics, pathophysiology, etc. — needed for serving patients' medical needs. But it also covers the science and patient experience of real-world health care delivery, as well as leadership, George said.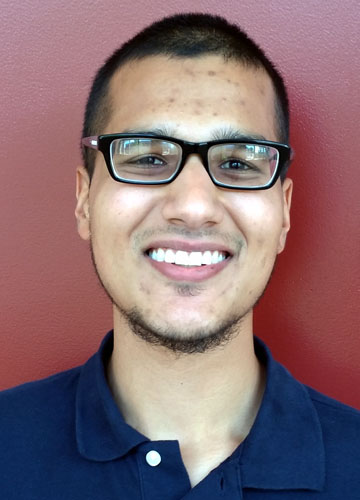 Unlike programs that combine an M.D. and masters in public health, PC-PM integrates material of both fields so that students who learn about an aspect of health care in classes or research will have immediate opportunities to apply their understanding in practice.
"The goal is provide students with an integrated set of knowledge, attitudes, and skills that will allow them to care for individuals, families, communities, and populations when they become practicing physicians," said Dr. Jeffrey Borkan, assistant dean for Primary Care-Population Health, and chair of family medicine.
In the first year, students will follow patients, helping them to navigate the health care system. In the third year, rather than rotating through six-week clerkships in various specialties, students will remain engaged in a nearly yearlong Longitudinal Integrated Clerkship (LIC) where they will spend half a day a week for months with a mentoring physician in the community. Students will see how patients come in and out of the system and respond to treatment plans over a meaningfully long term. Two of the master's degree courses are embedded within this medical experience.
Brown has piloted the LIC since May. Some experiences have proven profound, George said. One student was at the clinic with a patient who presented with chest pain. She followed that patient through the echocardiogram her mentor ordered and scrubbed into the surgery needed to correct the detected aneurysm.
"Throughout that entire time, the student was with the patient, advocating for the patient and explaining things the patient may not have understood, but also at the same time helping to arrange follow-up appointments," George said.
In addition, third-year students will be assigned a panel of approximately 30 patients to follow through the system from primary care through hospitalization, rehabilitation, or home care. If a patient is experiencing a major medical event, such as giving birth or undergoing surgery, that will take precedence over more routine classwork, which will be made up later, George said.
While the PC-PM program is a distinct program, key lessons about population medicine are integrated into the medical school curriculum of all students.
"As initially envisioned it was going to be a separate track, but as we were in the process of implementing the program, we realized that population medicine is something in which all graduating medical students need to have expertise," said Dr. Allan Tunkel, associate dean of medical education. "We've moved to a model of integrating the important principles of population medicine across the curriculum with additional experiences for the students in this program."
A national conversation
The American Medical Association's Accelerating Change in Medical Education Consortium supports Brown's PC-PM program. As one of the inaugural 11 members of that expanding effort, Tunkel said, the Alpert Medical School is in a position to work with the other consortium schools to provide a model for the future of medical education.
"We're going to determine whether the program we've developed has lived up to the goals and objectives that we expected," Tunkel said. "The follow-up is important and it really has to be long-term."
Among the goals is whether students in the program pursue primary care careers, although that is not required. George points out that any physician can benefit from studying population medicine.
Those choices are a long way away for students like Khan and Diop. It's the first week and they have an entire medical school experience ahead of them.