In a suite of nine research centers supported by the National Institutes of Health's IDeA program, Rhode Island researchers are teaming up to make serious strides against some of the worst diseases. They gathered to take stock of the enterprise at Brown University Thursday, April 2, 2015.
PROVIDENCE, R.I. [Brown University] — Little Rhody is packing a huge wallop against diseases such as malaria, cancer, autism, and preeclampsia in large part because of a National Institutes of Health program that has funded nine major biomedical research centers across the state in the last 15 years. As biologists and physicians from across Rhode Island gathered at the Alpert Medical School building Thursday, April 2, 2015, to celebrate participation in the Institutional Development Awards (IDeA), they had plenty of science to showcase.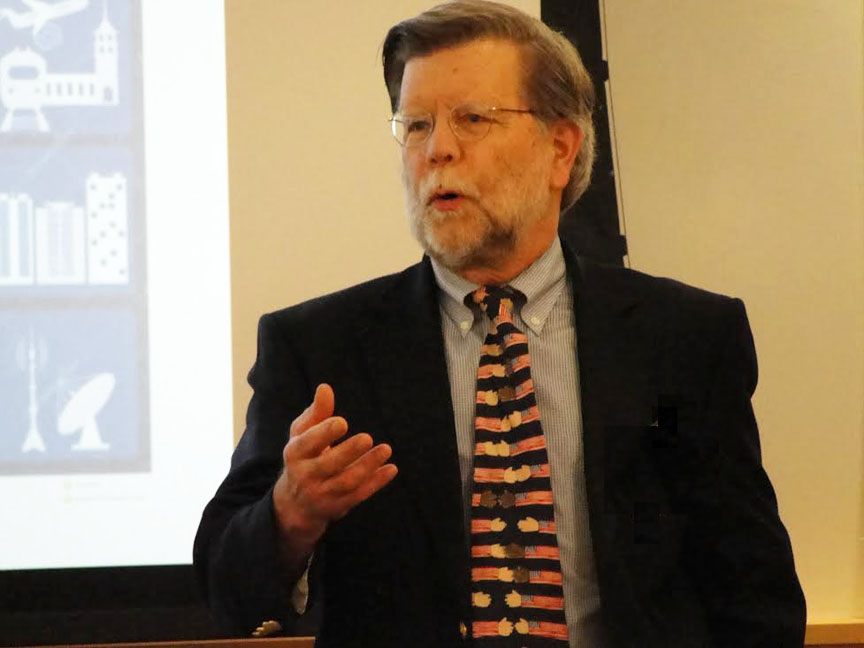 "These have been incredibly successful," said Dr. Jim Padbury, the William and Mary Oh–William and Elsa Zopfi Professor of Pediatrics for Perinatal Research at Brown University and pediatrician-in-chief and chief of neonatal/perinatal medicine at Women & Infants Hospital, director of one of the centers. The grants, he said, have built up a modern and powerful infrastructure for studying genomics and proteomics, for example, and have accelerated many young science careers in the state.
All told, with more than $170 million of funding, the state's eight Centers of Biomedical Research Excellence (COBRE) and the IDeA Network for BioMedical Research Excellence have brought economic opportunity to Rhode Island, said Dr. Jack A. Elias, dean of medicine and biological sciences at Brown, in a videotaped welcome.
"The Jewelry District in which this building is based was once a hotbed of manufacturing and now it is a hotbed of biologic research based in great part on the largesse of the IDeA mechanism," Elias said. IDeA's mission is to ensure that all states — including small ones — share in substantial NIH funding.
The centers are shared across the state. Brown researchers work side by side with colleagues at the University of Rhode Island, and the Lifespan, Care New England, and Department of Veterans Affairs hospitals. Projects often include other institutions, such as Providence College, Rhode Island College, and Salve Regina University.
"So much of research is about individual initiative," said David Savitz, Brown's vice president for research, "but these kinds of programs get us thinking collectively. When you look at the collective venture, it's quite impressive."
Rhode Island vs. disease
The star of the event was the science itself. Researchers from each of the COBRE and INBRE centers discussed their latest findings, including discoveries relevant to some of the worst diseases plaguing humanity.
Jennifer Sanders, assistant professor of pediatrics at Brown and a Rhode Island Hospital researcher, described her findings that administering the chemical rapamycin in a critical three-week window can reduce cancerous lesions in the liver in a devastating condition known as hepatocellular carcinoma. Her work in the COBRE for Cancer Research and Development has traced the molecular mechanisms underlying the effect of a pathway called mTOR. "Inhibition of mTOR, or its downstream effectors, may represent a novel chemopreventive strategy for this type of aggressive HCC," she said.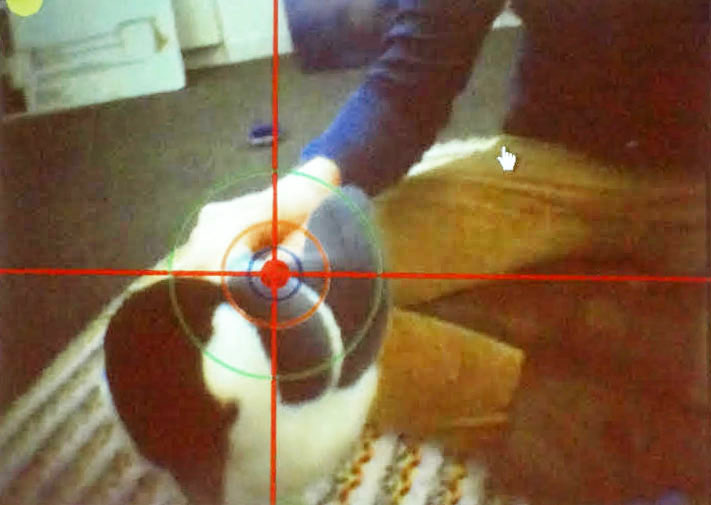 Meanwhile in the COBRE for Cancer Signaling Networks, Richard Freiman, associate professor of biology at Brown, is elucidating molecular pathways he's linked to ovarian cancer. In the lab his team has found that decreasing the levels of the protein Notch3 reduces the levels of a particular collagen protein in ovarian cancer cells. That, in turn, reduces the cells' ability to resist cell death through a process called anoikis. "We are presently testing a number of biological and small molecule inhibitors of Notch3," he said. "We're hoping we'll be able to slow down the ability of these ovarian cancer cells to spread."
Another potential advance for women's health is underway in Padbury's COBRE for Perinatal Biology, where Surendra Sharma, professor (research) of pathology and laboratory medicine, and the research team have helped to identify an apparent role for clumps of misfolded proteins in the disease preeclampsia. The condition, which affects as many as 8 percent of pregnancies, is potentially fatal and can only be treated with early delivery. Sharma's lab at Women & Infants Hospital has developed a test that, based on initial data, can detect clumps of the protein TTR in blood serum as early as 12 weeks into pregnancy, which is eight weeks before the typical onset of the condition. The protein may be a treatment target, he said.
In two other centers, researchers are targeting another life-threatening disease: pulmonary arterial hypertension. In the COBRE for Stem Cell Biology, Brown and Rhode Island Hospital researcher Dr. Jason Aliotta is studying the role, for better and for worse, of different extracellular vesicles — blobs of material shed by cells — in mediating the production of harmful cells in bone marrow. Meanwhile, Lifespan and Brown researcher Dr. Corey Ventetuolo is conducting clinical and translational research in the COBRE for Cardiopulmonary Vascular Biology to understand how genes, gender, and sex hormones lead to observed differences in right ventricular function in PAH.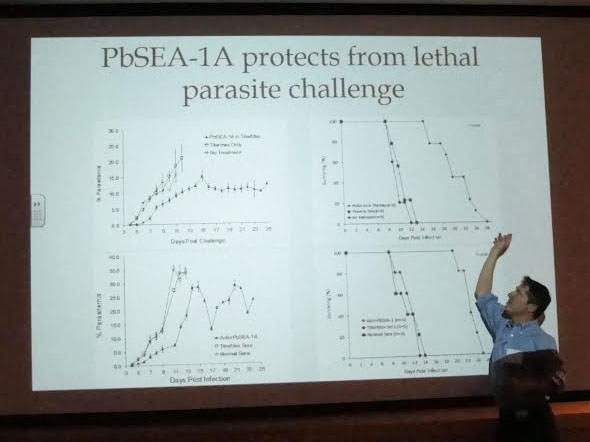 In the newest of the centers, the COBRE for Central Nervous System Function, Brown psychologist Dima Amso uses eye tracking and "smart playroom" technology to assess the visual and cognitive development of children as young as just a few months. She's learning, for example, that particular patterns of how infants direct their visual attention may be an early indicator of a potential autism spectrum disorder. "If we can understand when attentional difficulties start to emerge ... then I think we're in a place where we might be able to point to risk for disorder in infants at high risk beginning in the second or third post-natal month," she said.
Researchers in the IDeA centers work on infectious diseases too. Dr. Jonathan Kurtis, professor of pathology and laboratory medicine at Brown, made global headlines last year when he and colleagues revealed a promising protein that combats malaria by preventing the parasite from exiting red blood cells to spread. Kurtis mentors two projects within the COBRE for Immune-Based Interventions against Infectious Diseases, which build on and extend this vaccine development program.
Deyu Li, INBRE researcher and URI assistant professor of pharmacy, is taking on HIV with a novel idea called "lethal mutagenesis." Viruses replicate and sometimes mutate naturally. The idea Li is advancing in the lab is to artificially accelerate that process to compel the virus to mutate too much. Eventually it reaches the "error catastrophe limit" and can no longer survive.
Finally, Yingjie Guan, assistant professor (research) of orthopaedics at Brown and Lifespan, at the COBRE for Skeletal Health and Repair, talked about her detailed work on how mechanical regulation of gene expression, for instance by the micro RNA miR-365, affects cartilage and bone health. The studies have led to the idea of enhancing bone mineral density by upregulating miR-365 either to counter bone loss or to speed up fracture healing.
The presentations represented just a fraction of what the IDeA centers have produced. Dozens of posters in the building atrium highlighted even more projects in a small state's formidable quiver of COBRES.