Brown University, the Brown Bookstore, and area merchants are cooperating in Brown Shops Local!, a distribution of coupons, bargains, shopping totes, and other items aimed at connecting local shoppers with local merchants. The 2014 version kicked off Thursday, Dec. 4, at the Brown Bookstore.
PROVIDENCE, R.I. [Brown University] — Long lines formed at the Brown Bookstore on Thurs, Dec. 4, but this time the crowds weren't waiting for textbooks or iPads. They were there to support Brown Shops Local!, an annual event that encourages the Brown community to do their holiday shopping with local Providence merchants.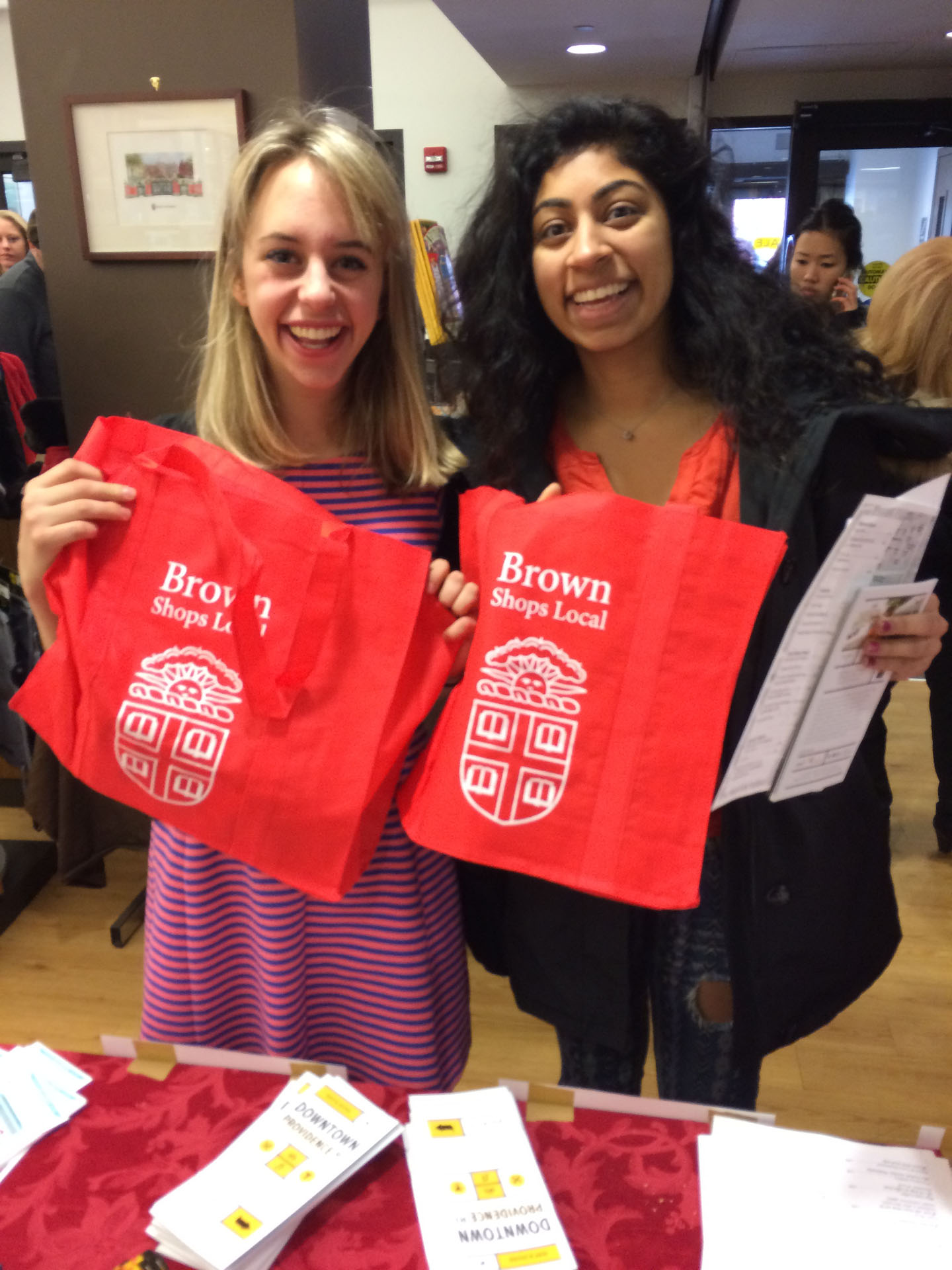 Several hundred Brown students, faculty, and staff stopped by to pick up free tote bags, coffee, cookies, and a variety of special offers from local stores and restaurants. Participants were also urged to join Providence neighborhood winter shopping events, like the Hope Street and Thayer Street Holiday Strolls.
"You just made my day!" said Noelle Austin '18, who was ready to take advantage of the discounts offered by local stores. Kavia Khosla '16 agreed. "This is like early Christmas!"
The event was organized by the Brown Office of Government Relations and Community Affairs. "GRCA" worked with Providence merchants on discounts that would help keep holiday shopping dollars in state and support the Rhode Island economy. Nearly 50 stores and restaurants from Thayer Street, Hope Street, Wayland Square, Downcity, South Main Street, and the Jewelry District participated.
The Brown Bookstore hosted the event and provided support.