Adam Teller, professor of Judaic studies and history, has spent the last decade working with a team of international scholars to create the Core Exhibition of the Museum of the History of Polish Jews. On Tuesday, Oct. 28, Teller attended the exhibition's grand opening.
PROVIDENCE, R.I. [Brown University] — The Museum of the History of Polish Jews (POLIN) celebrated the opening of its 43,000-square-foot Core Exhibition on Tuesday, Oct. 28, 2014, in Warsaw. Among those in attendance was Adam Teller, professor of Judaic studies and history, who has been part of an international team of 120 scholars involved in developing the exhibition since its inception more than a decade ago.
Teller was the leading scholar for two of the exhibition's eight galleries — those that document the early modern period from 1500 to 1800 — creating the narrative line for the exhibit and finding, together with a team of curators, the materials that would fill the galleries. Among the pieces on display is a replica of an 18th-century wooden synagogue (gwozdizec) with a painted ceiling filled with symbolism.
"All the wooden synagogues were destroyed in the Holocaust, but on the basis of surviving plans, a team of experts put together an international group of students who set about recreating the synagogue roof and interior using original building and painting techniques," said Teller. "In this way, we created a new yet authentic exhibit of 18th-century Jewish life in Poland. It looks stunning."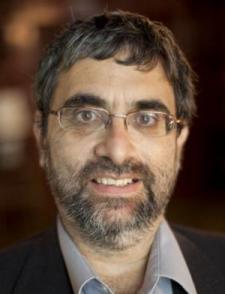 POLIN opened in April 2013 and has since functioned as a cultural and educational center for temporary exhibitions, films and other events. The opening of the Core Exhibition has been highly anticipated and was attended by the presidents of Poland and Israel. The exhibition covers a thousand years of history of the Polish Jews and stands in what was once the heart of Jewish Warsaw — an area that the Nazis turned into the Warsaw Ghetto during World War II.
After nearly a decade of work on the exhibition, Teller said that seeing his vision become reality leaves him both excited and moved.
"I am absolutely delighted with the outcome," he said "Now thousands of visitors can come and learn about the history of Polish Jews in a most natural way — through the immediate experience of seeing, hearing, and feeling that history, not just from reading about it. No historian could ask for more."