Brown University's first-ever Mind/Brain Research Day packed Sayles Hall and the Salomon Center with more than 157 brain science research posters and a talk by nationally renowned psychiatrist Dr. Helen Mayberg.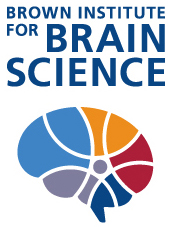 PROVIDENCE, R.I. [Brown University] — On the first Mind/Brain Research Day at Brown University March 25, 2014, there was no shortage information. All that was hard to find was open space.
Brain scientists ranging from Brown undergrads to residents at affiliated hospitals displayed a total of 157 posters in Sayles Hall.
The event was not only a chance to exhibit the work of researchers from across the Brown Institute for Brain Science, but also to honor it. Judges honored 11 posters as particularly excellent. The following winners, whose topics included epilepsy, autism, pediatric brain science, and traumatic brain injury received gift certificates to the Brown Bookstore:
Undergraduates
First prize: Mashfiq Hasan et al. — "Novel evidence for mechanisms of Valproate-induced autism: the role of histone deacetylase inhibitors"
Graduate students
First prize: Anda Chirila et al. — "Interleukin 1B induces long-term potentiation of glycinergic synapses on dorsal horn gabaergic neurons"
Second prize: Fabien Wagner et al. — "Dynamics of ictal transition revealed by spatiotemporal recordings of optogenetically induced and spontaneous seizures"
Postdoctoral associates
First prize: Omar Ahmed et al. — "Inhibitory single neuron control of seizures and epileptic traveling waves in humans"
Second prize: Rebecca McLean et al. — "Executive function in autism probands with average intellectual ability and their unaffected first-degree relatives"
Research assistants/staff
First prize: Aparna Patra et al. — "Anti-cytokine antibodies reduce ischemia-related cytokine transport across the fetal blood-brain barrier"
Second prize: Christina D'Angelo et al. — "Affective and biological concordance found in peer rejection but not performance stressor"
Clinical psychology residents
First prize: Daniel Evans — "Older adults preferentially allocate self-regulatory resources toward emotion regulation goals: Examining predictions of socio-emotional selectivity theory using heart rate variability"
Second prize: Lisa Ranzenhofer et al. — "Elucidating shared biological pathways for obesity and ADHD using gene set enrichment analysis"
Residents
First prize: Omar Sultan Haque et al. — "The psychology of coordination and common knowledge"
Second prize: Anna Ellermeier et al. — "Myelination and diffusion tensor imaging findings in mild traumatic brain injury"
Putting research into practice
After the poster session, the throng packed the Salomon Center for Teaching where eminent psychiatry researcher Dr. Helen Mayberg of Emory University talked about her ongoing research into the neurocircuitry of depression and the potential to treat it with a technique of pinpoint electrical discharges called deep brain stimulation.
Mayberg described the origins of the idea, the fundamental research behind it, the course of clinical trials that have tested the treatment, and what her team has learned from the results. Along the way she shared many "before-and-after" videos of patients who have responded positively to the treatment. They cited a transformation from feeling crushing despair and a near-inability to act to feeling re-engaged in rebuilding their lives.
"The hard work starts for the patient when we have it in the right spot and we turn it on," Mayberg said.
But it's work that fundamental brain science research has restored their ability to attempt.