In celebration of Brown University's 250th anniversary, the David Winton Bell Gallery presents the second in a two-part exhibition of alumni artists from Saturday, April 12, through Sunday, May 25, 2014. The exhibition features work from Sarah Morris, Rob Reynolds and Taryn Simon. More 250th anniversary information is available at 250.brown.edu.
PROVIDENCE, R.I. [Brown University] — In celebration of Brown University's 250th anniversary, the David Winton Bell Gallery presents 250th Alumni Exhibition Part 2, featuring work by alumni Sarah Morris '89, Rob Reynolds '90 and Taryn Simon '97. Their work will be on view from April 12 to May 25, 2014, following Part 1 of the alumni exhibitions, which featured Dawn Clements '86, Paul Ramirez Jonas '87, and Kerry Tribe '97.

An afternoon of artist talks by Morris, Reynolds, and Simon will be held on Friday, April 11, to celebrate the exhibition's opening. The event will take place from 3 to 6 p.m. in the List Art Center Auditorium. An opening reception will follow in the building's lobby.
All events are free and open to the public.
The six alumni artists included in the 250th anniversary exhibitions have established significant careers within the visual arts and were chosen to represent a diverse range of media. Incorporating drawings, paintings, sculpture, photographs, videos, and films, the artists create aesthetically diverse works. While there is no identifiable "Brownian aesthetic," as Ralph Rugoff '80 notes in his catalogue essay, "all seem to make art that grows out of expansive and invigoratingly skeptical ways of reading." Each artist investigates and interprets social and cultural phenomena in a unique way.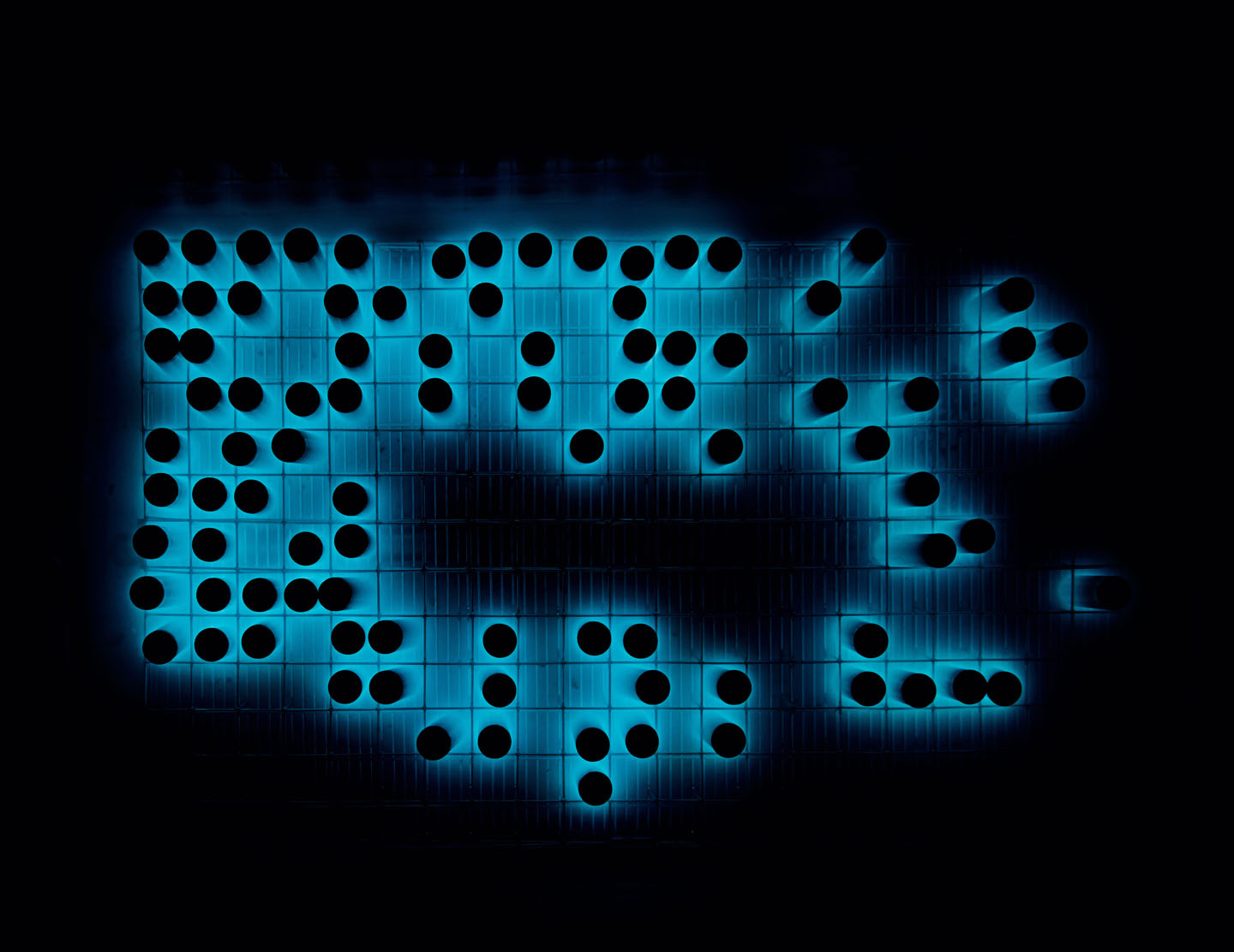 Between 2003 and 2007, Taryn Simon traveled throughout the United States investigating and gaining access to little-known places for her series An American Index of the Hidden and Unfamiliar. She photographed the covert sanctums of the CIA, Scientology, and the Hanford nuclear waste storage facility, along with the archives of Lucasfilm, the den of a hibernating black bear, and the contraband room at the JFK Airport, among other subjects. Juxtaposed with her authoritative and often ironic texts, An American Index presents an unsettling compendium of the American experience.
Reinterpreting images of historical maritime disasters, Rob Reynolds invites viewers to look and also to read. Untitled (Empire Daybed) is a salon-style arrangement of nautical scenes of ships, shipwrecks, and seascapes accompanied by an Yves Klein blue upholstered daybed that holds his source material: predominately accounts of disasters at sea interspersed with a few eclectic selections such as The Essential Lenny Bruce and Living in the End Times. Visitors are invited to peruse these texts while sitting upon this hybrid sculpture/study center. Reynolds's paintings feature short caption-like texts that are both enigmatic and descriptive. Titles such as Chapter Seven and The Bohemian Disaster are carefully inscribed in the font used in the original source. In re-staging archival accounts of naval disaster, Reynolds aims not to deter enjoyment of sublime images but perhaps to activate it — to prompt viewers, through a consideration of multiple perspectives, to enrich our their reading process.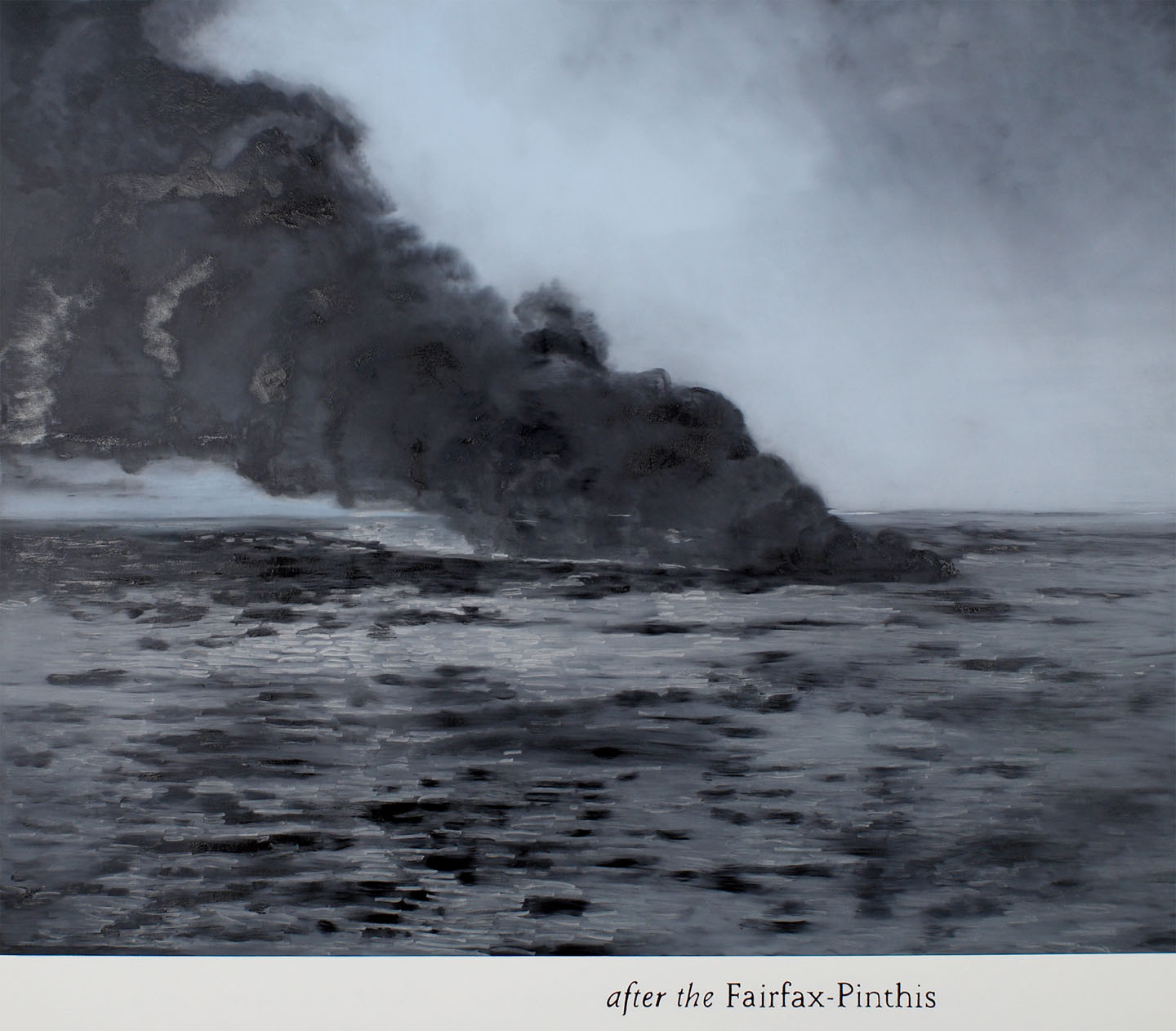 Employing an unusual parallel practice of painting and filmmaking, Sarah Morris pictures cities: Manhattan, Washington, Miami, Los Angeles, Beijing, and most recently Chicago and Rio de Janiero. She describes her work as an investigation of "urban, social, and bureaucratic typologies." Rio, Morris's film, begins with the bustling life on the street and takes in the iconic landmarks of the city — the peak of Sugarloaf, the statue of Christ the Redeemer — as well as the fashionable beaches of Ipanema and the legendary slums of the "City of God." Visual images build one upon another in a long-form meditation on place. Her Rio paintings — in the style of the large geometric abstractions for which she is best known — take on the colors and emblems of the city. A composition of blue, green, white, and black squares and triangles is titled Cosan [Rio], referencing the company's logo: a stylized "C" in green and blue on a white background.