The first day of the 2013-14 academic year — Monday, July 1, 2013 — was also the first official day for Brown's School of Public Health. The University's newest professional school, established by the Brown Corporation, has begun a two-year process for accreditation as a school. Terrie "Fox" Wetle, dean of public health, talks about the strengths, unique qualities, and potential of the school.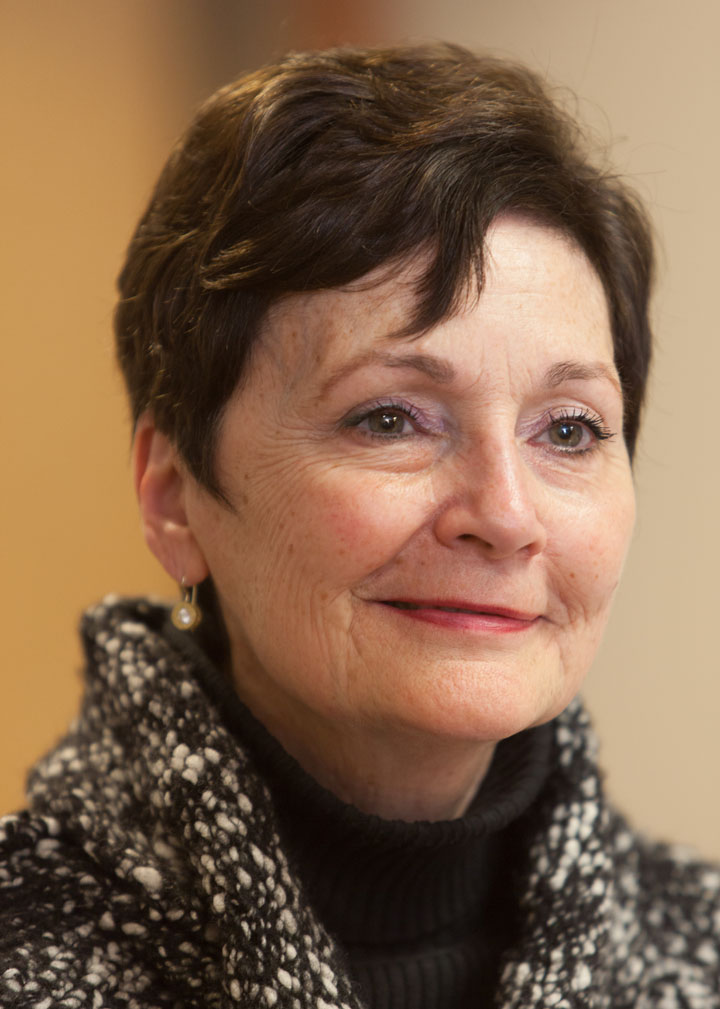 Monday, July 1, was the first official day for Brown University's School of Public Health. By vote of the Brown Corporation in February 2013, Brown's Program in Public Health became the University's third professional school, with the Alpert Medical School and the School of Engineering. Terrie "Fox" Wetle, inaugural dean of public health, talked with Kris Cambra in the school's home, 121 South Main St., on its first day.
What does becoming a school mean for public health at Brown and the University at large?
Being the School of Public Health increases our visibility, expands the pool of applicants to our educational programs, and improves our eligibility for specific sources of federal funding.
How is Brown different from other schools of public health?
Public Health at Brown draws upon the University's culture and philosophy of student-directed and individualized education and the discovery of new knowledge through high-quality interdisciplinary research. Brown's School of Public Health is built upon our internationally recognized public health centers and institutes that conduct research that informs improvements in promotion of health, delivery of health care, and quality of life.
What are Brown's particular areas of strength in public health?
We have particular strengths in understanding, preventing, and treating misuse of alcohol and other substances; in encouraging healthy behaviors by addressing physical activity, diet, and tobacco use; and in improving health care delivery by studying service use, identifying the most appropriate evidence-based interventions, and examining the impact of changes in health policy.
What is on the agenda for education and research in the coming academic year?
We have conducted a review of our undergraduate community health concentration, which we have updated and renamed a concentration in public health. We also plan to launch a new Ph.D. program in behavioral and social health sciences. We continue to grow our five master's programs and have collaborated with the Office of Continuing Education to develop the new Executive Master's in Healthcare Leadership program. In the area of research, we have several new and exciting projects aimed at improving population health. One set of projects focuses on the development of research "collaboratories" that involve partnerships with community and state agencies aimed at addressing specific health concerns including, for example, assuring that children are healthy and ready to enter school, improving care for uninsured persons, or reducing the number of 911 calls by older persons.
Can you outline the accreditation process?
Becoming an accredited school of public health is a two-year process, which we have just begun. This involves a detailed self-study, consultation visits, and a review site visit from the accreditation group (the Council on Education for Public Health), and a great deal of documentation. In the meanwhile, we are officially allowed to call ourselves a School of Public Health.