PROVIDENCE, R.I. [Brown University] — At its 245th Commencement Sunday, May 26, 2013, Brown University will confer honorary doctorates on six distinguished artists, writers, scientists and educators:
None of the six will be the Commencement speaker. Brown has always reserved that honor for members of the graduating class. Commencement Weekend does offer other opportunities for public presentations, including:
Hogan will deliver the 2013 Baccalaureate address Saturday, May 25, at 2:30 p.m. in the Meeting House of the First Baptist Church in America. Because the Meeting House can only accommodate members of the graduating class, the event is simulcast to the College Green, where family and friends will gather.
Falkow will present a Commencement forum titled "The Impact of Infectious Diseases on History." Commencement forums, a signature part of the weekend, will be offered Saturday morning and afternoon.
Information on these and other presentations will be updated as available on the University's Commencement/Reunion website.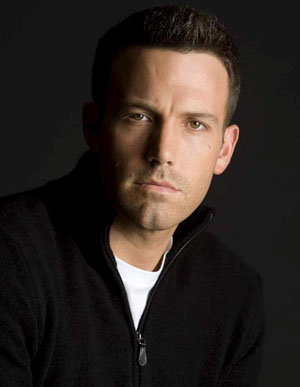 Benjamin Affleck  Actor and director
Doctor of Fine Arts (D.F.A.)
Text of citation
Ben Affleck is a two-time Academy Award winner who has been recognized for his work as a director, actor, writer, and producer.
Affleck most recently directed, produced and starred in the award-winning Argo, a fact-based drama about the then-classified mission to rescue six Americans trapped in Iran during the hostage crisis. The most acclaimed film of 2012, Argo swept the year's top honors, including the Oscar, Golden Globe and BAFTA Award for Best Picture. Affleck also won Golden Globe, BAFTA, and Critics' Choice Awards for Best Director, and was nominated for a BAFTA Award for Best Actor. In addition, he won a Directors Guild of America Award; a Producers Guild of America Award, shared with George Clooney and Grant Heslov; and a Screen Actors Guild Award as a member of the film's ensemble, which won for Outstanding Motion Picture Cast. The cast also garnered Best Ensemble Awards from the National Board of Review, Hollywood Film Awards, and the Palm Springs International Film Festival. Among its many other honors, the film won Oscars for Best Screenplay and Best Editing, earned four more Oscar nominations, and was named one of the top 10 outstanding films of the year by the American Film Institute, as well as numerous critics.
Affleck made his directorial debut in 2007 with the feature Gone Baby Gone, for which he earned several critics groups' awards, including the Best Directorial Debut Award from the National Board of Review. Additionally, he won the Breakthrough Director of the Year Award at the 2007 Hollywood Film Festival. Affleck also co-wrote the screenplay for the film, adapted from the Dennis Lehane novel.
In 2010, Affleck directed and starred in The Town, in addition to co-writing the screenplay. The film was named among the top 10 films of the year by the American Film Institute, and the cast won the National Board of Review Award for Best Ensemble. Affleck received a Writers Guild of America Award nomination for The Town, which also brought Oscar, Golden Globe and Screen Actors Guild Award nominations to co-star Jeremy Renner.
Affleck first came to prominence in 1997 with the acclaimed drama Good Will Hunting, which he starred in and co-wrote with Matt Damon. The two won an Academy Award for Best Original Screenplay, as well as a Golden Globe Award and Humanitas Prize. The following year, Affleck starred in John Madden's Oscar-winning Shakespeare in Love, sharing in a Screen Actors Guild Award for Outstanding Motion Picture Cast.
In addition to his successful film career, Affleck is a passionate advocate and philanthropist. In March 2010, he founded the Eastern Congo Initiative, the first U.S.-based advocacy and grant-making initiative wholly focused on the mission of helping the people of eastern Congo support local community-based approaches that create a sustainable and successful society in the long-troubled region. Affleck is also a longtime political activist, as well as a strong supporter of many charitable organizations, including Feeding America, Paralyzed Veterans of America, A-T Children's Project and the Jimmy Fund.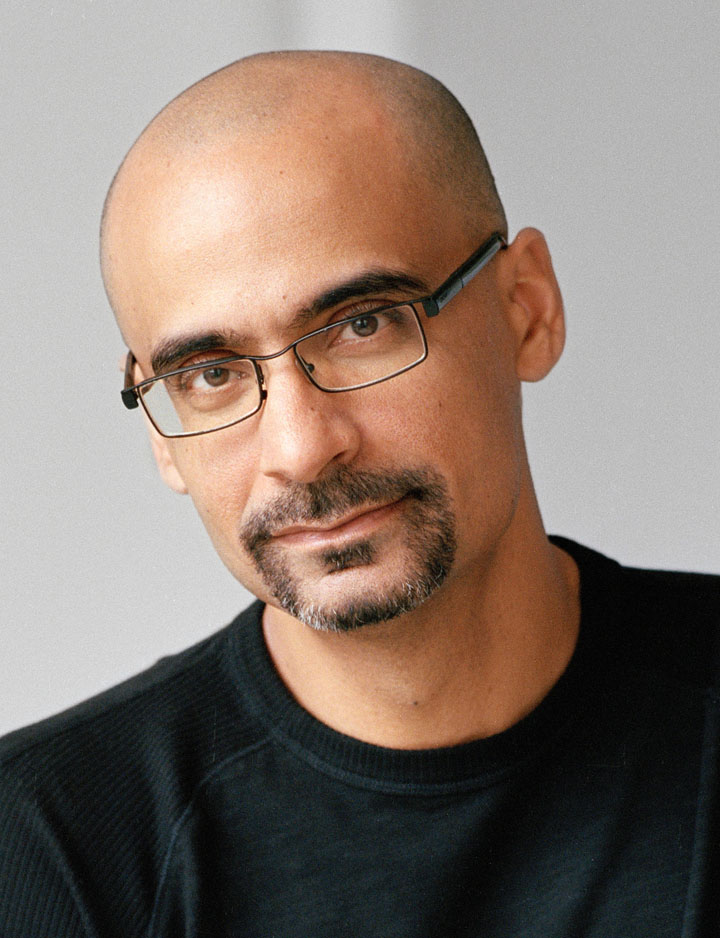 Junot Díaz  Author and editor
Doctor of Letters (Litt.D.)
Text of citation
Junot Díaz is the Rudge and Nancy Allen Professor of Writing at the Massachusetts Institute of Technology and fiction editor at Boston Review. He is the author of the critically acclaimed Drown; The Brief Wondrous Life of Oscar Wao, which won the 2008 Pulitzer Prize and the National Book Critics Circle Award; and This Is How You Lose Her, a New York Times bestseller and National Book Award finalist.
In 2012, Díaz was named a MacArthur Fellow by the John D. and Catherine T. MacArthur Foundation, which said of him:
"Junot Díaz is a writer whose finely crafted works of fiction offer powerful insight into the realities of the Caribbean diaspora, American assimilation, and lives lived between cultures. Born in the Dominican Republic and living in the United States since adolescence, Díaz writes from the vantage point of his own experience, eloquently unmasking the many challenges of the immigrant's life. With skillful use of raw, vernacular dialogue and spare, unsentimental prose, he creates nuanced and engaging characters struggling to succeed and often invisible in plain sight to the American mainstream."
Díaz emigrated to the United States when he was turning six, arriving in New Jersey, where he lived with his father . He attended public schools in New Jersey and began undergraduate studies at Kean College, transferring to Rutgers College, where he earned his B.A. in English in 1992. He earned his M.F.A. from Cornell University in 1995.
In addition to the MacArthur "Genius" Fellowship and the Pulitzer Prize, Díaz has received the PEN/Malamud Award, a fellowship from the John Simon Guggenheim Memorial Foundation, a Lila Acheson Wallace Readers Digest Award, the Dayton Literary Peace Prize, Guggenheim Fellowship, and PEN/O. Henry Award, the Rome Prize from the American Academy of Arts and Letters, and other honors.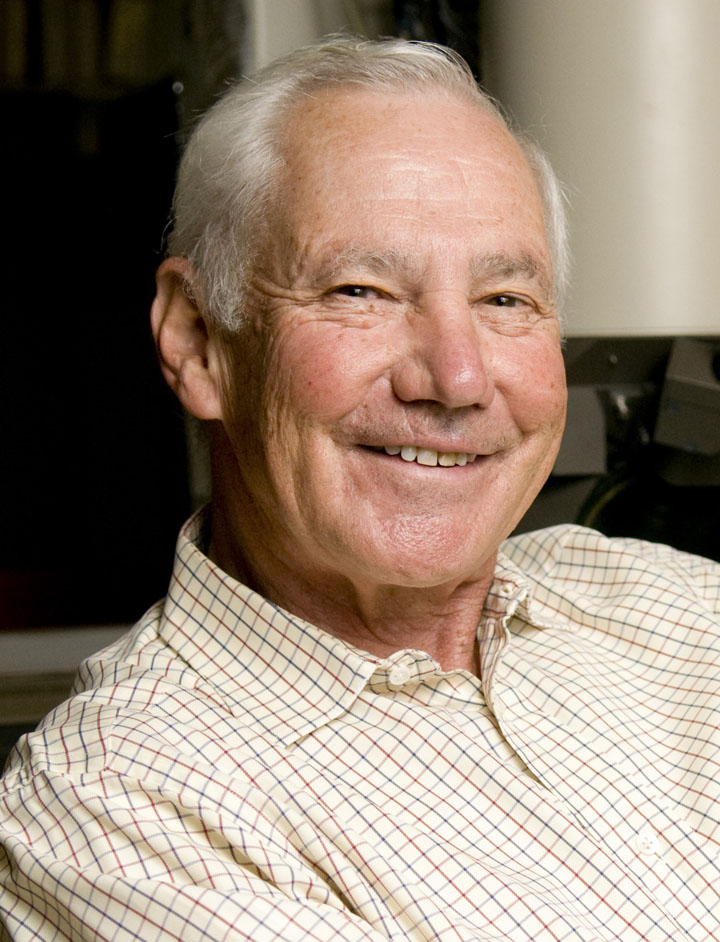 Stanley Falkow  Bacteriologist
Doctor of Science (Sc.D.)
Text of citation
Stanley Falkow, a 1961 Ph.D. graduate of Brown University, is widely regarded as one of the most productive, inventive, and influential bacteriologists of a generation. His observations and research into the molecular mechanisms of bacterial pathogenesis — how bacteria invade healthy host cells and cause disease — have inspired the research careers of many Ph.D. graduates from his lab and have advanced the world health struggle against a variety of endemic diseases.
Falkow began his career as a microbiologist at the Walter Reed Army Institute of Research in the Department of Bacterial Immunology. He held academic positions at Georgetown University Medical School and the University of Washington Medical School before arriving at the Stanford University School of Medicine in 1981. He pioneered infectious disease research through his recognition of the role of plasmids in antibiotic resistance and laid the foundation for the field of molecular bacterial pathogenesis. Among his achievements are the first molecular cloning of a microbial virulence factor, the first identification of a bacterial factor responsible for host cell entry, and the elucidation of key virulence determinants in some of the world's most dangerous bacteria, including Salmonella, E. coli, Bordetella, Yersinia, and Helicobacter.
Microbiologists who have trained with Falkow speak of his love of science, of his native curiosity, and of his ability to inspire the spirit of scientific inquiry. They speak also of his generous spirit, of his practice of allowing students and postdoctoral researchers to take whatever they wanted from his lab as they left to start careers elsewhere. For his part, Falkow has said he does not consider that a matter of generosity, but of fairness: "I learned far more from them than they ever did from me." He is also very supportive of women in science. At least half of his students have been women, most of them now highly successful scientists.
Although he continues to teach, Falkow retired from the Stanford School of Medicine in the spring of 2010 to pursue less scientific interests including fly fishing and flying. (He earned his pilot's license at the age of 72.) His achievements in a long laboratory career have brought him many international honors, among them election to the U.S. National Academy of Sciences, election as a foreign member of the Royal Society, and the prestigious Lasker-Koshland Special Achievement Award in Medical Science.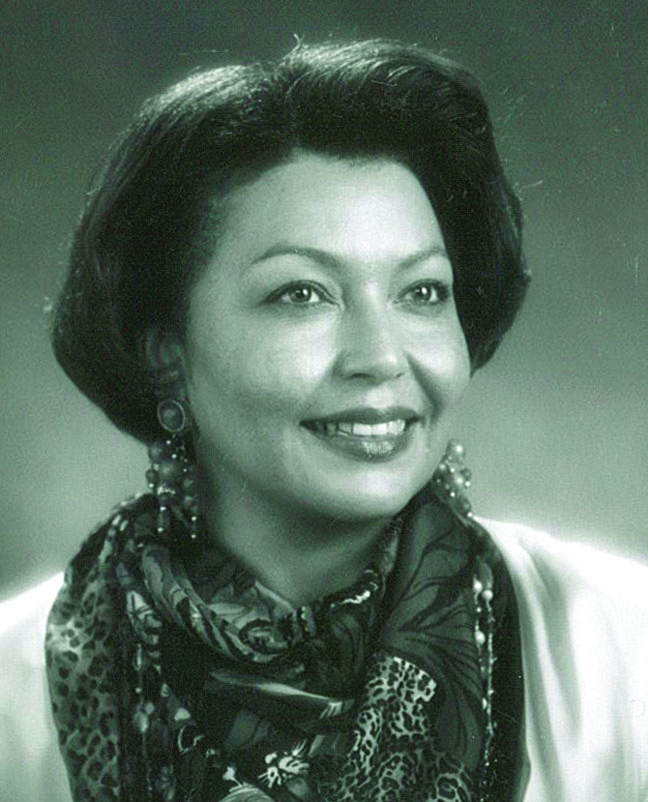 Beverly Wade Hogan  President of Tougaloo College
Doctor of Humane Letters (L.H.D.)
Text of citation
Beverly Wade Hogan has devoted her professional career to the well-being of the people of Mississippi. She has coordinated health services, championed and administered mental health programs, served as a commissioner for worker compensation, and provided leadership for a number of government agencies and nonprofit organizations. In 2002, after six years on its Board of Trustees and five years in its executive ranks, she accepted the presidency of Tougaloo College, her alma mater.
Born in Crystal Springs, Miss., the youngest of five children, Hogan grew up in a household that was very involved in community affairs. "I was encouraged along those lines," she told an interviewer at the Planet Weekly in Jackson, "so as I grew up, I naturally took on the role of wanting to make a difference in my community." Mississippi and the nation were undergoing profound change — civil rights, Vietnam War, integration — as she completed high school and entered Tougaloo College. "I felt the responsibility to go to school, get an education, and use that education to try to serve humanity."
She majored in psychology (B.A., 1973), working during her student years as a health services coordinator at the nonprofit Friends of Children of Mississippi. After graduation, she worked at the Hinds County Mental Health Association, beginning as a therapist and then serving as executive director for eight years. In 1983 she became executive director of the Mississippi Mental Health Association. She helped organize a rape crisis center, a shelter for battered women, and Mississippi's first psychiatric halfway house. President Carter made her a delegate to the 1980 White House Conference on Families.
She began 14 years of service in government as CEO of the Governor's Office of Federal State Programs, overseeing the administration of all federally funded projects in the state. Her service included 10 years as a commissioner with the Mississippi Workers Compensation Commission and, in her private life, service as a United Way volunteer, state chair of the Campaign for the United Negro College Fund, chair of the National Child Support Enforcement Implementation Project, board chair of the Foundation for the Mid South and Commission on Building Philanthropy, and national service as a member of President Obama's board of advisers for Historically Black Colleges and Universities. She also earned a master's degree in public policy and administration from Jackson State University in 1990.
Her entry to higher education administration began with service on the Tougaloo Board, from 1991 to 1997. She began working for Tougaloo as the founding director of the Owens Health and Wellness Center and executive assistant to the president, and was named vice president for institutional advancement in 2000. As president, she has added new degree programs, an honors program, and three new research centers, including the Center for Civic Engagement and Social Responsibility. A series of renovations during her tenure, including the Bennie G. Thompson Academic and Civil Rights Research Center, has transformed the Tougaloo environment.
Brown honors Hogan as the University and Tougaloo College prepare to mark the 50th anniversary of an extraordinary partnership. That partnership has provided for student and faculty exchanges, a joint academic program in public health, collaborative research, an Early Identification Program through the Alpert Medical School at Brown, and a variety of other ongoing programs. The two institutions signed their partnership agreement on May 18, 1964, the 10th anniversary of the Supreme Court's landmark Brown v. Board of Education decision.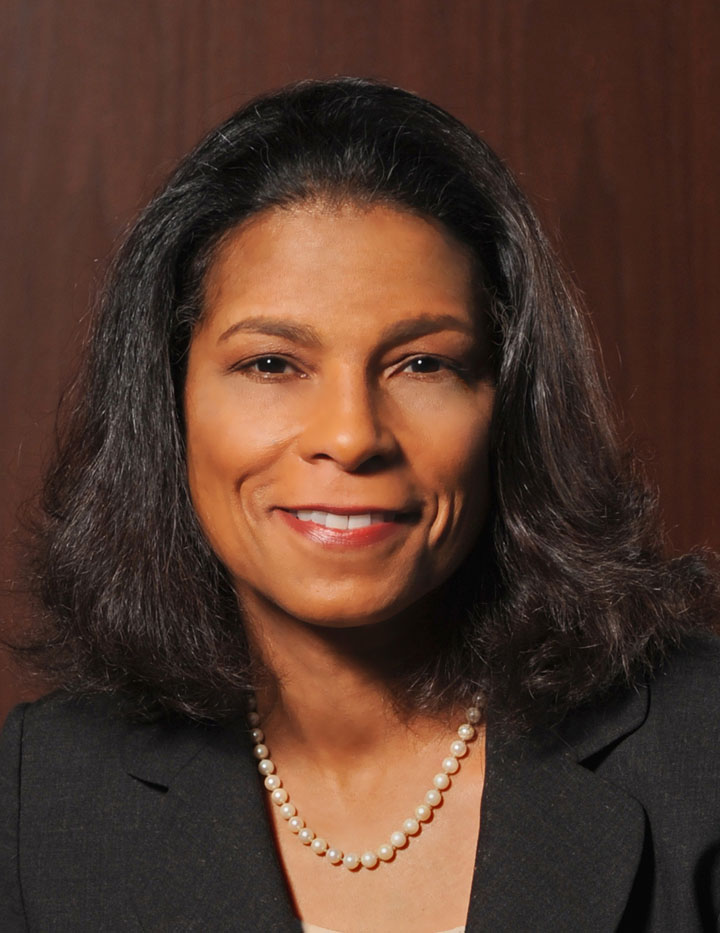 Risa Lavizzo-Mourey  Physician and foundation president/CEO
Doctor of Medical Science (D.M.S.)
Text of citation
Risa Lavizzo-Mourey is president and CEO of the Robert Wood Johnson Foundation, a position she has held since 2003. The Robert Wood Johnson Foundation is the nation's largest philanthropy dedicated solely to health and health care.
Raised in Seattle by parents who both were practicing physicians, Lavizzo-Mourey knew she wanted to be a doctor since childhood. She did her undergraduate work at the University of Washington and the State University of New York at Stony Brook and earned her medical degree from Harvard Medical School. Lavizzo-Mourey completed her residency in internal medicine at Brigham & Women's Hospital in Boston and was a Robert Wood Johnson Clinical Scholar at the University of Pennsylvania. She trained in geriatrics at Penn and earned an M.B.A. from the Wharton School.
With her training in geriatrics, Lavizzo-Mourey served the University of Pennsylvania as the Sylvan Eisman Professor of Medicine and Health Care Systems. She also directed the Institute on Aging and was chief of geriatric medicine at the University of Pennsylvania's School of Medicine. She was known for making house calls and creating caregiving teams with other specialists and nurse practitioners to better serve her patients.
As president and CEO of the Robert Wood Johnson Foundation, Lavizzo-Mourey has supported research and implemented programs that address the nation's most pressing health issues, working toward a national culture of health. Those efforts include reversing the childhood obesity epidemic, containing the rising cost of health care, expanding the role of highly trained nurses, addressing social factors that impact the public's health, ensuring universal access to health care, and supporting a new generation of health leaders.
At the federal level, Lavizzo-Mourey has served on the White House Health Care Reform Task Force and on numerous federal advisory committees, including the Task Force on Aging Research, the National Committee for Vital and Health Statistics, and the President's Advisory Commission on Consumer Protection and Quality in the Health Care Industry. She co-chaired a congressionally requested Institute of Medicine study on racial and ethnic disparities in health care.
Lavizzo-Mourey is a member of the Institute of Medicine of the National Academy of Sciences; the President's Council for Fitness, Sports and Nutrition; and several boards of directors. She is the recipient of numerous honors and awards, including commendations for her work from the Harvard School of Public Health, the U.S. Department of Health and Human Services, the American College of Physicians, the National Library of Medicine, the American Medical Women's Association, the National Medical Association, and the University of Pennsylvania.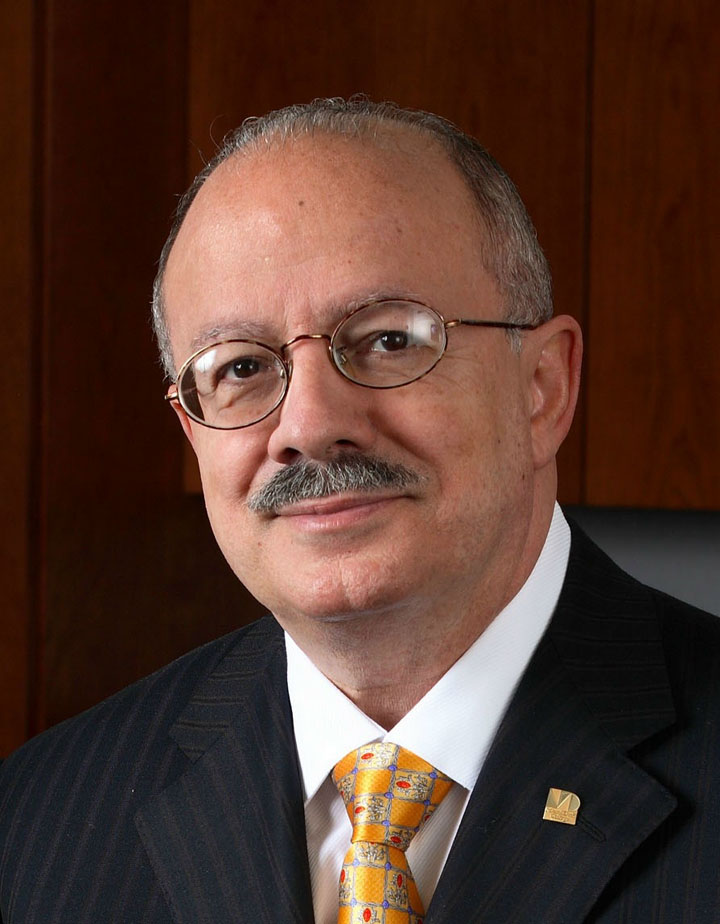 Eduardo J. Padrón  President of Miami Dade College
Doctor of Humane Letters (L.H.D.)
Text of citation
Eduardo J. Padrón, recognized as among the nation's most successful college and university presidents, has led Miami Dade College — the nation's largest institution of higher learning, with 175,000 students — since 1995. During his presidency, Miami Dade College has become a model for a "culture of success" built on student access, retention, graduation, and overall achievement. It enrolls and graduates more minorities than any other institution of higher education in the United States, including the largest numbers of Hispanics and African Americans.
When he was 15 years old, Padrón arrived in the United States with his younger brother as refugees under Operation Peter Pan (Operación Pedro Pan), a federal project through which Cuban parents sent more than 14,000 children to the United States for placement with friends, relatives, or in group homes in 35 states. He finished high school in Florida, learning English and working several jobs to support himself and his brother. College was a dream that remained strong, though remote, as rejections arrived in the mail.
He found what he needed — strong faculty and administrative support, fellow students with similar dreams and ambitions, a growing sense of confidence — in a new college then called Dade County Junior College. He continued his studies, earning his bachelor's degree summa cum laude from Florida Atlantic University and his Ph.D. in economics from the University of Florida. Teaching and educational administration at Miami Dade College became his life's work.
That work, according to TIME, which named Padrón one of the nation's 10 best college presidents, has been to "revolutionize the role of two-year community colleges in the U.S., raising their academic stature while preserving their mission to teach underserved populations." He has added honors programs and four-year degrees, maintaining high academic standards while broadening access for students. "It's about combining open access and excellence," he has said.
His efforts at Miami Dade have been widely recognized and appreciated. Six U.S. presidents have appointed him to various advisory posts, and President Obama has appointed him chair of the White House Commission on Educational Excellence for Hispanic Americans. He is past chair of the American Council on Education (ACE) and the Association of American Colleges and Universities (AACU). Padrón has held leadership positions on the American Academy of Arts and Sciences Humanities Commission and on the boards of the Carnegie Foundation for the Advancement of Teaching, the Hispanic Association of Colleges and Universities (chair), the Kennedy Center for the Performing Arts, Campus Compact, and the Congressional Hispanic Caucus Institute. He is a board member of the Council on Foreign Relations and an Ascend Fellow at the Aspen Institute. He has received more than 15 honorary doctorates and high honors from the governments of foreign nations, including the Commandeur in the Ordre des Palms Académiques (France), the Order of San Martin (Argentina), and the Order of Queen Isabella (Spain, bestowed by King Juan Carlos II).