Brown University's 33rd annual Student Exhibition, showcasing the work of 32 young artists, is on view at the Bell Gallery  through Sunday, March 17.
PROVIDENCE, R.I. [Brown University] — The David Winton Bell Gallery and the Department of Visual Art present the work of 32 young artists in Brown's 33rd annual Student Exhibition, on view at the Bell Gallery from Saturday, March 2, to Sunday, March 17, 2013. The exhibition is free and open to the public.
Organized by students Fahmina Ahmed, Nati Hyojin Kim, and Hannah Winkler, the juried exhibition is open to all Brown students. Artists submit works in a variety of media, allowing a new generation of artists to show their work in a professional setting. Works in this year's exhibition address a wide range of subjects and introduce the Brown and Providence communities to the work of an exciting group of budding artists.
"This year's student exhibition at the Bell Gallery features works in multiple media, from photography and video, painting and sculpture, apparel and furniture," said Paul Myoda, assistant professor of visual art and faculty overseer of the exhibition. "There is also a great range of artistic attitudes — from the punk and provocative to the quiet and humble, from the freaky and surreal to the delightful and serene. Taken together, the show represents a strong sample of possible responses to the question: What can art do?"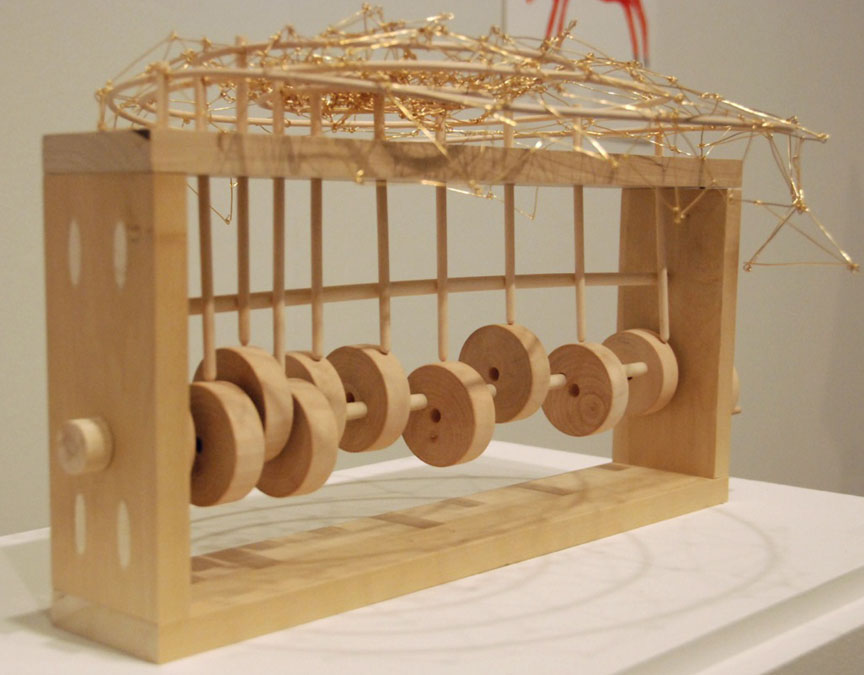 Artists represented in the exhibition are Ana Alvarez, Jennifer Avery, Gianna Badiali, Alessandra Castillo, Sarah Cheung, Eunice Cho, Rachel Haberstroh, Matthew Hill, Alex Hsu, You Bin Kang, Madeline Kau, Daniel Kelley, Elaine Kuckertz, Aimei Kutt, Jane Lee, Kat JK Lee, Kirby Lowenstein, Connor McManus, Angela Mellon, Anna Muselmann, Sofie Ramos, Nina Ruelle, Ben Sadkowski, Robert Sandler, Bridget Sauer, Sarah Schade, Todd Stong, Cally Tomlinson, Hannah Lutz Winkler, Tala Worrell, Diane Zhou, and Ethan Zisson.
Vanphouthon Souvannasane and Robert P. Stack served as this year's guest jurors. Director of Providence's Yellow Peril Gallery, Souvannasane is a graduate of Hampshire College. His recent projects include his role as executive director of the Board of the Providence Biennial for Contemporary Art, the publication of COLLECT magazine, the establishment of an official Olneyville Arts District, and the presentation of Yellow Peril's artists to new markets in Latin America and Asia.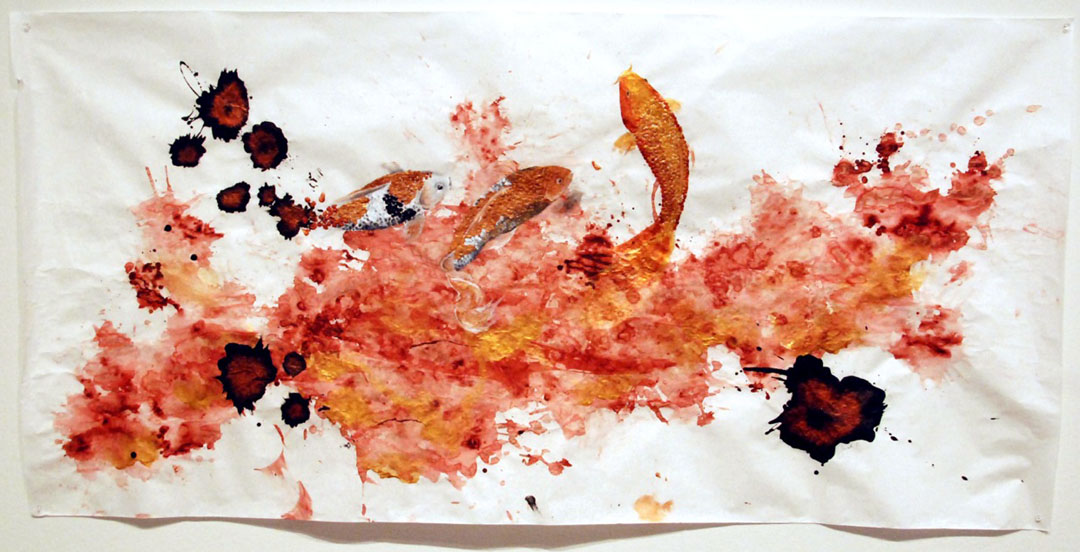 Providence native Stack serves as the curator for Yellow Peril Gallery. In addition to his architecture degrees from Syracuse University and Columbia University, he also studied painting at The Cooper Union. He has spent the last three decades working in New York City in art, architecture, and preservation.
The David Winton Bell Galley is located on the first floor of List Art Center, 64 College St. The gallery is open from 11 a.m. to 4 p.m. Monday through Friday and on Saturday and Sunday from 1 to 4 p.m. For more information, call 401-863-2932.