Brown will confer honorary degrees on 10 distinguished candidates during its 243rd Commencement exercises, Sunday, May 29, 2011. The candidates include Olympian
Katie King Crowley
, online editor
Arianna Huffington
, columnist
Nicholas D. Kristof
, mathematician
David B. Mumford
, actor
Jack Nicholson
, playwright
Lynn Ida Nottage
, physicist
Lisa Randall
, human rights activist
Kenneth Roth
, astronaut
David R. Scott
, and poet and editor Zhenkai Zhao (
Bei Dao
).
PROVIDENCE, R.I. [Brown University] — Ten people who have distinguished themselves through their efforts in the arts, sciences, letters, scholarship and public service will receive honorary degrees from Brown University at Commencement Sunday, May 29, 2011:
Katie King Crowley, a 1997 Brown graduate, three-time Olympic medalist in women's ice hockey, and Team USA's all-time leading scorer in Olympic competition;
Arianna Huffington, author, radio host, and creator of The Huffington Post, one of the most widely read news and opinion sites on the Internet;
Nicholas D. Kristof, two-time Pulitzer Prize-winning op-ed columnist for the New York Times;
David B. Mumford, professor emeritus of mathematics at Brown and recipient of the 2011 National Medal of Science;
Jack Nicholson, three-time Academy Award-winning actor and most frequently Oscar-nominated male actor;
Lynn Ida Nottage, a 1986 Brown graduate, Pulitzer Prize-winning playwright, Guggenheim Fellow, and MacArthur Award recipient;
Lisa Randall, cosmologist, particle physicist, author, lecturer, and opera librettist;
Kenneth Roth, a 1977 Brown graduate, human rights activist, author, federal prosecutor, and executive director of Human Rights Watch since 1993;
David R. Scott, fighter pilot, test pilot, Gemini and Apollo astronaut, NASA executive, and consultant; and
Zhenkai Zhao (Bei Dao), poet, writer, dissident, and editor of literary magazines.
Honorary degrees are awarded by the University's Board of Fellows and are conferred by the University president — in English and in Latin — during Commencement exercises on the College Green.
None of the recipients will speak at the Commencement ceremony; that honor has been reserved since the University's earliest days for two members of the graduating senior class. Many of the honorands will, however, participate in Commencement forums and other public presentations during Commencement Weekend:
Kenneth Roth will deliver the 2011 Baccalaureate address to the graduating class at 2:30 p.m. Saturday, May 28, in the Meeting House of the First Baptist Church in America.
Nicholas Kristof will deliver a Stephen A. Ogden Jr. '60 Memorial Lecture on International Affairs.
David Mumford will participate in a panel discussion about Brown's new Institute for Computational and Experimental Research in Mathematics.
Lynn Nottage will discuss her work and American theater at a Commencement Forum.
David Scott will present a Commencement Forum.
Information about times and places for these and other Commencement presentations will be available from the Office of Media Relations and on the University's 2011 Commencement webpage.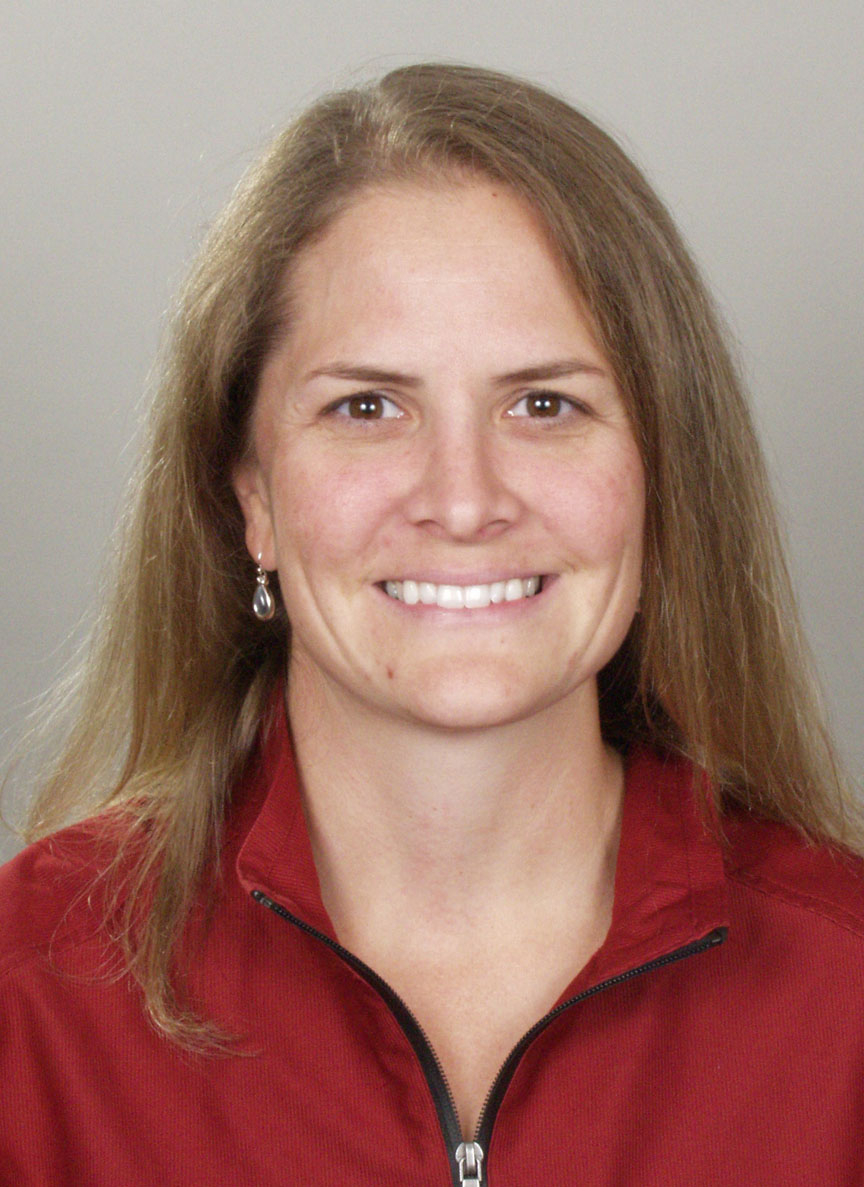 Katie King Crowley  Olympian
Doctor of Humane Letters (L.H.D.)
Text of citation
The 1998 Winter Olympics in Nagano, Japan, marked the emergence of women's ice hockey as an Olympic sport. Brown University, the first U.S. college or university to field a women's varsity ice hockey team (1964), sent four students and alumnae to play on three Olympic teams at Nagano — Japan, Canada, and the United States. Though they were not the heavy favorites, Katie King and the U.S. team brought home the gold medal.
King, a 1997 Brown graduate in organizational behavior and management, was a standout athlete in two sports at Brown — twice varsity ice hockey captain and three times captain of the softball team — and was inducted into the Brown Hall of Fame for both sports. Her list of awards was already extensive before the Olympics: Ivy League player of the year (three times for hockey, once for softball), Ivy League pitcher of the year, ECAC player of the year for ice hockey. She is Brown's all-time leading scorer in women's ice hockey, with 206 points (123 goals, 83 assists) in 100 career games.
After playing in her third Olympics (Nagano, gold, 1998; Salt Lake City, silver, 2002; Torino, bronze, 2006), King continued her contributions to the growth of women's sports, especially ice hockey. She has worked with U.S. national teams, spoken and lectured, served as an instructor at hockey development camps, and has been a member of the executive board at USA Hockey as an athletic director. She is currently head coach for women's hockey at Boston College, where she has coached players who have played on the U.S. Olympic team. She married Ted Crowley, a former Boston College men's hockey player and member of the 1994 Olympic team.
The sudden arrival of U.S. women at the top of the world in Nagano "opened people's eyes," King said in an interview at the time. "I think it's had a big impact on young girls. They know there's a place for them in a sport that a lot of people follow from day to day and get really excited about."
Arianna Huffington  Internet Publisher
Doctor of Humane Letters (L.H.D.)
Text of citation
Arianna Huffington co-founded the online news and opinion site, The Huffington Post, in May 2005. She is now president and editor-in-chief of The Huffington Post Media Group, an organization that includes an expanding Huffington Post and a number of other online resources owned by AOL, which announced its purchase of The Huffington Post in February 2011.
Born Arianna Stassinopoulos and raised in Greece, Huffington moved to England when she was 16 and studied economics at Girton College, Cambridge. She served as president of the Cambridge Union debating society, the university's largest society, founded in 1815. She earned a Master of Arts in economics at Cambridge.
A nationally syndicated columnist, and author of 13 books, Huffington rose to national prominence through California politics, first as she worked on her former husband's campaign for the U.S. Senate in 1994, and later in her own campaign opposite Arnold Schwarzenegger. She is co-host of Left, Right & Center, public radio's popular political roundtable program, as well as Both Sides Now, a weekly syndicated radio show with Mary Matalin moderated by Mark Green. She is a well-known and frequent guest on television shows, including Charlie Rose, Real Time with Bill Maher, This Week with Christiane Amanpour, and The Rachel Maddow Show.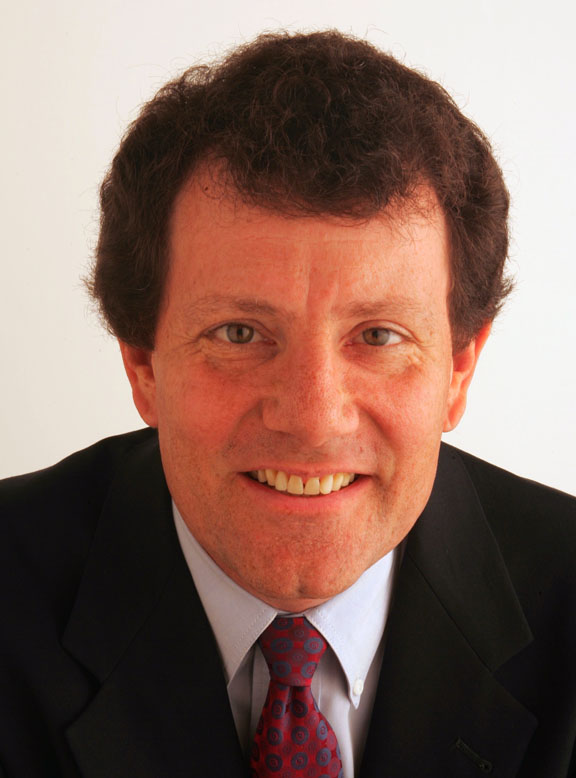 Nicholas D. Kristof  Journalist
Doctor of Letters (Litt.D.)
Text of citation
Nicholas D. Kristof, a columnist for the New York Times since November 2001, is a two-time Pulitzer Prize winner whose op-ed columns appear twice a week.
Kristof grew up on a sheep and cherry farm near Yamhill, Ore. He graduated from Harvard and won a Rhodes Scholarship to Oxford, where he studied law and graduated with first-class honors. He later studied Arabic in Cairo and Chinese in Taipei. After working in France, he began backpacking in Africa and Asia, writing articles to cover his expenses. Kristof has lived on four continents, reported on six, and traveled to more than 150 countries, all 50 states, every Chinese province, and every main Japanese island.
After joining the New York Times in 1984, initially covering economics, he served as a correspondent in Los Angeles and as bureau chief in Hong Kong, Beijing, and Tokyo. In 2000, he covered the presidential campaign and is the author of the chapter on George W. Bush in the reference book The Presidents. He later was associate managing editor of the Times, responsible for Sunday editions.
In 1990 Kristof and his wife, Sheryl WuDunn, until recently also a New York Times journalist, won a Pulitzer Prize for their coverage of China's Tiananmen Square movement, the first married couple to win a Pulitzer for journalism. Kristof won a second Pulitzer in 2006 for what the judges called "his graphic, deeply reported columns that, at personal risk, focused attention on genocide in Darfur." Kristof has won other prizes including the George Polk award, the Overseas Press Club award, the Michael Kelly award, the Online News Association award, and the American Society of Newspaper Editors award. He has taken a special interest in Web journalism and was the first blogger on the New York Times website.
In his column, Kristof was an early opponent of the Iraq war and has regularly focused attention on global poverty, health and gender issues, as well as climate change. Since 2004, he has written dozens of columns about Darfur and has visited the region around Darfur 11 times. Kristof and WuDunn are authors of three best-selling books: China Wakes: The Struggle for the Soul of a Rising Power (1994), Thunder from the East: Portrait of a Rising Asia (2000), and Half the Sky: Turning Oppression into Opportunity for Women Worldwide (2009).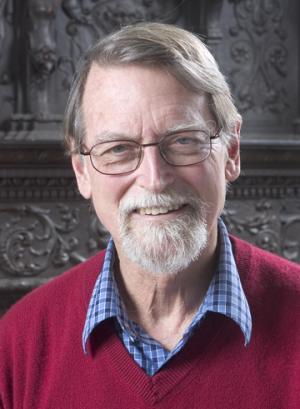 David B. Mumford  Mathematician
Doctor of Science (Sci.D.)
Text of citation
Born in Sussex, England, Mumford studied mathematics at Harvard University (B.A., magna cum laude, 1957; Ph.D, 1961) and began his academic career at Harvard. His contributions to mathematics fundamentally changed algebraic geometry and brought him a variety of honors including the Fields Medal, the highest award in mathematics (1974) and, later, a MacArthur Foundation fellowship (1987-92). He is perhaps best known for inventing geometric invariant theory, a key tool in moduli theory, the study of how the geometric structures in algebraic geometry vary.
Mumford's growing interest in applied mathematics brought him to the Brown faculty in 1996, where he collaborated widely as a University professor in the Division of Applied Mathematics. His work in computer vision and pattern theory introduced new mathematical tools and models from analysis and differential geometry. His work in neurobiology in collaboration with Tai Sing Lee led to new insights about the nature of computation in the human brain, and he helped start Brown's vigorous interdisciplinary Brain Science Program with John Donoghue, Elie Bienenstock, Stuart Geman, and others.
As emeritus professor of applied mathematics, Mumford continues as one of Brown's most celebrated scholars. He received the Shaw Prize in Mathematical Sciences in 2006, the Steele Prize for Mathematical Exposition in 2007, and the Wolf Foundation Prize in Mathematics in 2008. On Wednesday, Nov. 17, 2010, Mumford received the National Medal of Science, the nation's highest honor, from President Barack Obama during a White House ceremony.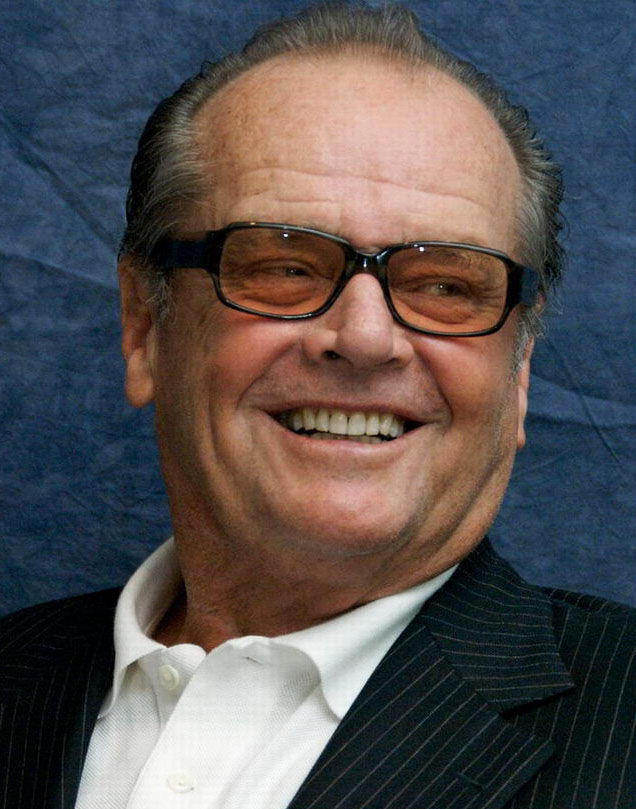 John J. Nicholson  Actor
Doctor of Fine Arts (D.F.A.)
Text of citation
Jack Nicholson has worked with many of the film industry's most esteemed directors during his long and successful career, which has spanned five decades and encompassed more than 60 feature films.
In 2002, Nicholson received his 12th Academy Award nomination for his performance in the title role of Alexander Payne's About Schmidt, giving him the distinction of having earned the most Oscar nominations of any male actor. He has won the Academy Award three times, twice for best actor for his work in Milos Forman's One Flew Over the Cuckoo's Nest and James L. Brooks' As Good As It Gets, and once for best supporting actor for his role in Brooks' Terms of Endearment. Nicholson has also been Oscar-nominated for his performances in Rob Reiner's A Few Good Men, Hector Babenco's Ironweed, John Huston's Prizzi's Honor, Warren Beatty's Reds, Roman Polanski's Chinatown, Hal Ashby's The Last Detail, Bob Rafelson's Five Easy Pieces, and Dennis Hopper's Easy Rider.
Additionally, Nicholson won Golden Globe Awards for his work in About Schmidt, As Good as It Gets, Prizzi's Honor, Terms of Endearment, One Flew Over the Cuckoo's Nest and Chinatown. He also earned Golden Globe nominations for his roles in Something's Gotta Give, A Few Good Men, Danny DeVito's Hoffa, Tim Burton's Batman, Ironweed, Reds, The Last Detail, Five Easy Pieces and Easy Rider.
Nicholson's film work has also brought him many awards from critics groups. In addition, he has been honored with the Lifetime Achievement Award from the American Film Institute and the Cecil B. DeMille Award from the Hollywood Foreign Press Association.
His long list of film acting credits also includes the comedy Anger Management; the Sean Penn-directed films The Pledge and The Crossing Guard; Tim Burton's Mars Attacks!; Mike Nichols' Wolf and Carnal Knowledge; James L. Brooks' Broadcast News; George Miller's The Witches of Eastwick; Bob Rafelson's The Postman Always Rings Twice; Stanley Kubrick's The Shining; Elia Kazan's The Last Tycoon; and Michelangelo Antonioni's The Passenger.
Nicholson made his feature film directorial debut in 1971 on Drive, He Said, which he also wrote and produced. He went on to direct and star in Goin' South, and to direct, produce, and star in The Two Jakes, which was the sequel to Chinatown.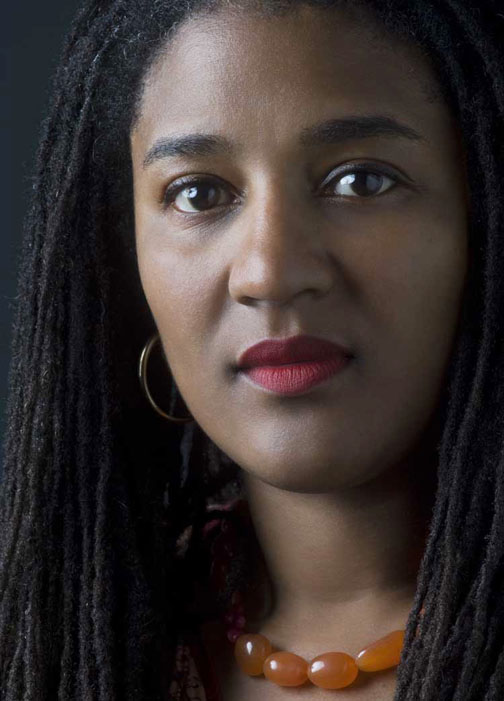 Lynn Ida Nottage  Playwright
Doctor of Fine Arts (D.F.A.)
Text of citation
An English concentrator at Brown, Lynn Nottage began writing plays in a class with professor Paula Vogel, author of the 1998 Pulitzer Prize-winning play How I Learned to Drive. After graduation in 1986, Nottage earned her M.F.A. at the Yale Drama School, then spent the next four years working for Amnesty International. In 1993 she committed herself to writing full-time, and since then she has produced a string of extraordinarily popular and widely produced plays.
Her latest play, By The Way, Meet Vera Stark, premièred off Broadway at Second Stage Theatre in early April 2011. Her Pulitzer Prize-winning play Ruined received an OBIE Award, Lucille Lortel Award, New York Drama Critics' Circle Award, Drama Desk Award, and Outer Critics Circle Award for Best Play. It premiered in London at the Almeida Theatre in April 2010 and is touring several U.S. regional theatres this year. Nottage is currently writing the screen adaptation for Oprah Winfrey's production company (Harpo Films) and HBO. Other plays include Intimate Apparel (New York Drama Critics' Circle Award for Best Play); Fabulation, or The Re-Education of Undine (OBIE Award); Crumbs from the Table of Joy; Las Meninas; Mud, River, Stone; Por'knockers and POOF!
Nottage is the recipient of the 2010 Steinberg Distinguished Playwright Award, the Dramatists Guild Hull-Warriner Award, the inaugural Horton Foote Prize for Outstanding New American Play (Ruined), the Lee Reynolds Award, and the Jewish World Watch iWitness Award. Her other honors include the 2007 MacArthur Foundation "genius grant," the National Black Theatre Festival's August Wilson Playwriting Award, the 2005 Guggenheim Grant for Playwriting, the 2004 PEN/Laura Pels Award for Drama, and fellowships from the Lucille Lortel Foundation, Manhattan Theatre Club, New Dramatists, and New York Foundation for the Arts.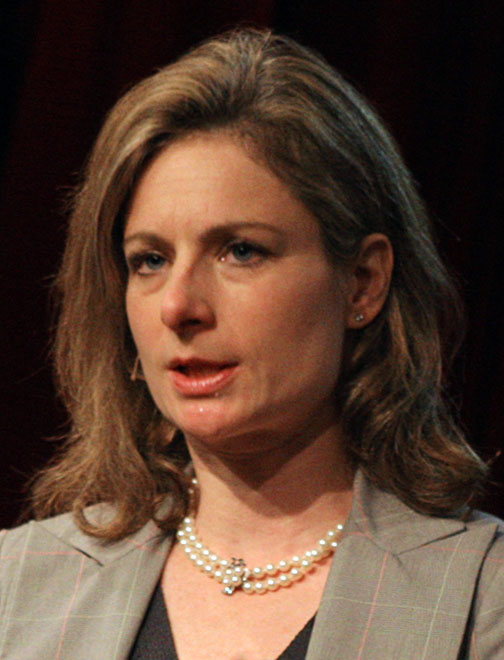 Lisa Randall  Theoretical Physicist
Doctor of Science (Sci.D.)
Text of citation
Cited by Newsweek in 2006 as "one of the most promising theoretical physicists of her generation," Lisa Randall has made significant theoretical contributions to her field and has worked to improve public understanding of science through her writing, lectures and presentations on radio and television. In the fall of 2004, she was acknowledged as the most often cited physicist of the previous five years.
As a high school senior, Randall won first place in the 1980 Westinghouse Science Talent Search, one of the nation's oldest and most prestigious science competitions. She earned her Sc.B. and Ph.D. at Harvard and began her academic career with professorships at Massachusetts Institute of Technology, where she was the first tenured female theoretical physicist, and at Princeton, where she was the first tenured woman in the physics department. She returned to Harvard in 2001.
Randall's research connects theoretical insights to puzzles in the current understanding of properties and interactions of matter. She has developed and studied a wide variety of models to address these questions, the most prominent involving extra dimensions of space. Her work has involved improving current understanding of the Standard Model of particle physics, supersymmetry, baryogenesis, cosmological inflation, and dark matter. Randall's research also explores ways to test and verify ideas experimentally, and her current research focuses in large part on the Large Hadron Collider and dark matter searches and models. Her book Warped Passages: Unraveling the Mysteries of the Universe's Hidden Dimensions was included in the New York Times 100 notable books of 2005.
Randall has also pursued art and science connections, writing a libretto for Hypermusic: A Projective Opera in Seven Planes that premiered in the Pompidou Center in Paris in August 2009 and co-curating an art exhibit, Measure for Measure, for the Los Angeles Arts Association. She has been honored with many national and international awards and fellowships, including the 2007 Julius Lilienfeld Prize from the American Physical Society for her work on elementary particle physics and cosmology and for communicating this work to the public.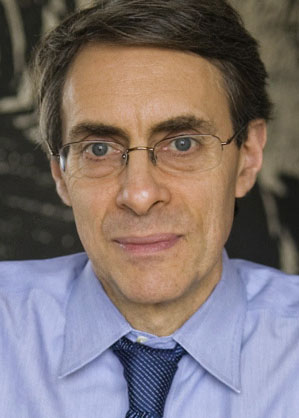 Kenneth Roth  Human Rights Advocate
Doctor of Humane Letters (L.H.D.)
Text of citation
Kenneth Roth has served as executive director of Human Rights Watch since 1993. Under his leadership, Human Rights Watch has grown eight-fold and now operates in more than 90 countries, including some of the world's most dangerous and oppressed places.
The organization has worked to bring justice to victims of the worst abuses, documenting war crimes from Bosnia to Congo and from Iraq to Sierra Leone, testifying at international tribunals, pushing to create the International Criminal Court, and helping to convict Liberian dictator Charles Taylor, Peru's Alberto Fujimori, and Chile's Augusto Pinochet, among others, for crimes against humanity. It helped lay the groundwork for international treaties banning land mines, cluster munitions, and child soldiers.
Roth, a 1977 Brown graduate, attended Yale Law School. After a brief stint in private practice, he served as a federal prosecutor in Manhattan and worked on the Iran-Contra investigation in Washington. He undertook human rights work at night and on weekends as a volunteer. He especially focused on abuses in Poland after the imposition of martial law in 1981, visiting the country on his first human rights investigation and writing about his findings.
Roth joined Human Rights Watch in 1987 as deputy director. His initial work centered on Haiti, which was just emerging from the Duvalier dictatorship but continued to be plagued by brutal military rule. Since then, he has traveled the world, pressing government officials to pay greater respect to human rights.
Roth has written extensively on a range of human rights issues, with more than 160 articles and chapters to his name, devoting special attention to issues of international justice, counterterrorism, the foreign policies of the major powers, and the work of the United Nations.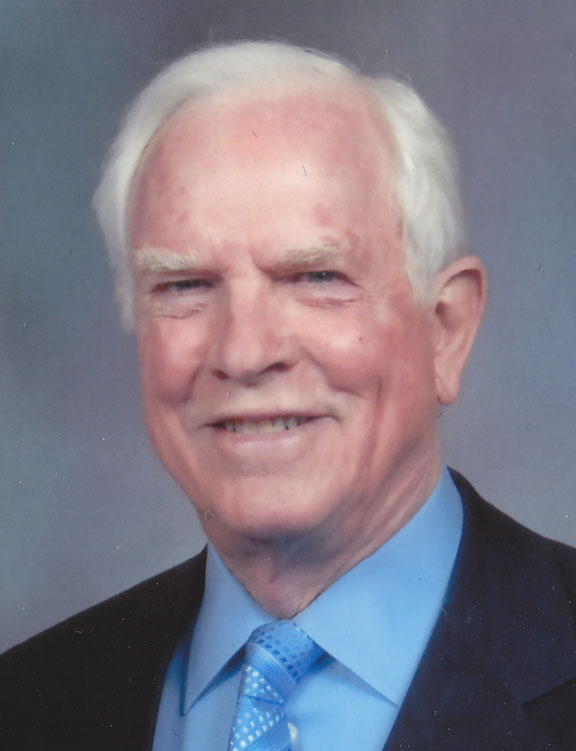 David R. Scott  Astronaut
Doctor of Science (Sci.D.)
Text of citation
David R. Scott graduated fifth in his class at West Point in 1954 and served as an Air Force fighter pilot stationed in the Netherlands until 1960. He returned to academe to earn two graduate degrees at the Massachusetts Institute of Technology, and then completed his training at the Air Force test pilot school.
In 1963 he was selected in the third group of NASA astronauts. During the next eight years he flew three space missions: Gemini VIII, the first docking in space, March 1966; Apollo 9, the first test flight of all spacecraft and flight operations for the Apollo lunar mission (short of landing), March 1969; and Apollo 15, July 1971, for which, as commander, he received NASA's highest award "for leading the most complex and carefully planned scientific expedition in the history of exploration."
After his years as an astronaut, Scott worked as a NASA manager, becoming special assistant for mission operations for the joint USA/USSR Apollo Soyuz Test Project. He led a NASA delegation of 35 engineers to Moscow in July 1973 for the first technical negotiations with the Soviets on all aspects of Apollo Soyuz. He retired from the Air Force as a full Colonel in 1975 and was appointed civilian director of NASA's Hugh L. Dryden Flight Research Center in Edwards, Calif., the prime NASA aeronautical flight research facility.
In the private sector after 1978, Scott formed several U.S. corporations conducting business in the United States and England. He is currently president of the Baron Company Ltd., a Bermuda company formed to pursue opportunities in the commercial space sector. He has been a technical adviser for the film Apollo 13 and for the Emmy Award-winning HBO series, From the Earth to the Moon, produced by Tom Hanks. Scott is the co-author of Two Sides of the Moon, a parallel autobiography with cosmonaut Alexei Leonov describing their insight and experiences in the Cold War space race.
Scott is a fellow in the American Institute of Aeronautics and Astronautics, a fellow in the American Astronautical Society, and a fellow in the Society of Experimental Test Pilots. He has been awarded three NASA Distinguished Service Medals, the NASA Exceptional Service Medal, the Air Force Distinguished Service Medal with Oak Leaf Cluster, the Air Force Distinguished Flying Cross, the Presidential Medal of Freedom, the National Aeronautics Association's Robert J. Collier Trophy, the Air Force Association's David C. Schilling Trophy, the Federation Aeronautique Internationale Gold Medal, and the United Nations Peace Medal.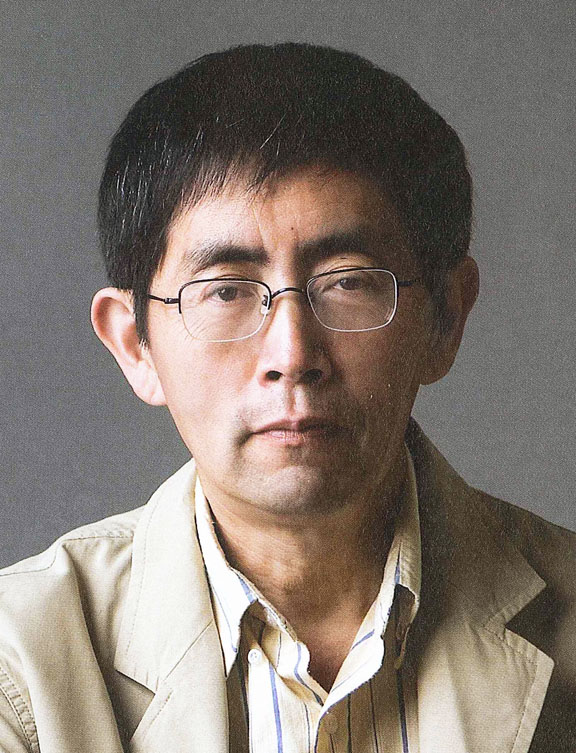 Zhenkai Zhao (Bei Dao)  Poet and Editor
Doctor of Letters (Litt.D.)
Text of citation
Zhenkai Zhao, known to international readers by his pseudonym Bei Dao, is one of China's foremost poets of the "misty school." Born in Beijing in 1949 to a traditional middle-class professional family, he came of age during the social upheavals of the Cultural Revolution. He joined the Red Guard movement, became disillusioned with Chinese society, and was later sent to the countryside, living an isolated life as a construction worker. His early work — a novella and sequence of poems — was widely appreciated within the growing democracy movement.
In 1978, Bei Dao co-founded the underground literary magazine Jintian ("Today") and published the first issue in December. The magazine continued until 1980, when it was shut down by officials in Beijing. Bei Dao was in Berlin as a writer-in-residence when the events of Tiananmen Square occurred in 1989; he was exiled and forbidden to return. He and others revived Jintian in Oslo in 1990, and he continues as editor.
Bei Dao has taught in the United States at the University of California–Davis, the University of Alabama, the University of Notre Dame, and Beloit College. In August 2007, he moved with his family to Hong Kong, where he is professor of humanities at the Chinese University of Hong Kong.
Bei Dao has spoken of an early appreciation for what he called "the golden chain of Spanish poetry," particularly the writings of Garcia Lorca, which he read in Chinese translation in the 1970s, and the work of Rafael Alberti, Vicente Aleixandre and Antonio Machado. His own books of poetry include The Rose of Time (2009), Unlock (2000), At the Sky's Edge: Poems 1991-1996 (1996), Landscape Over Zero (1995), Forms of Distance (1994), Old Snow (1991) and The August Sleepwalker (1988).