Edward Hawrot, Timothy Herbert, Agnes Kane, John Mustard, and Gary Wessel have been named fellows of the American Association for the Advancement of Science. They will be officially welcomed as fellows on Saturday, Feb. 19, during the 2011 AAAS Annual Meeting in Washington, D.C.
PROVIDENCE, R.I. [Brown University] — Five members of the Brown University faculty have been elected fellows of the American Association for the Advancement of Science. Election as a fellow is an honor bestowed upon AAAS members by their peers, who nominate fellows for election by the AAAS Council, the association's policymaking body.
The AAAS honored 503 members as fellows this year in recognition of their scientifically or socially distinguished efforts to advance science or its applications. The new fellows will be officially welcomed on Saturday, Feb. 19, 2011, at the AAAS Annual Meeting in Washington, D.C. Their election was announced today by the AAAS and will appear in the "AAAS News & Notes" section of the journal Science on Jan. 28, 2011.
The AAAS has elected fellows since 1874.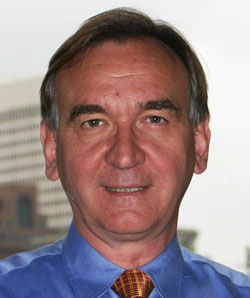 Edward Hawrot
The Alva O. Way University Professor of Medical Science
Department of Molecular Pharmacology, Physiology and Biotechnology
Ed Hawrot currently serves as associate dean of the Program in Biology within the Division of Biology and Medicine. His research interests include determining the molecular and structural basis for the remarkable specificity of drug-receptor interactions in the brain.
Hawrot received his Ph.D. in biochemistry from Harvard in 1976 and then moved from biological chemistry to the Department of Neurobiology at Harvard Medical School as a Helen Hay Whitney Postdoctoral Fellow. After 10 years on the faculty in the Department of Pharmacology at Yale University School of Medicine, Hawrot relocated to Brown in 1990. He is a past chair of the Department of Molecular Pharmacology, Physiology and Biotechnology.
Hawrot earned the AAAS recognition "for contributions to the biochemical and pharmacological understanding of the fundamental structure-function relationship of nicotinic acetylcholine receptors."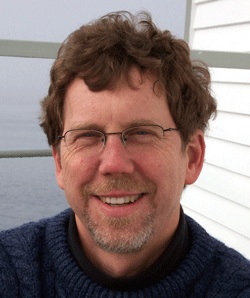 Timothy D. Herbert
Professor of Geological Sciences
Tim Herbert joined the Brown faculty in 1995 and is currently chair of the Department of Geological Sciences. He teaches courses in the evolution of the Earth, chemical oceanography, and the global carbon cycle.
Herbert has authored and co-authored more than 70 scientific articles (including seven published in Nature or Science) and book chapters that deal with the ocean's role in past climate change. His work centers on geochemical and statistical analyses of marine sediments to probe the links between the ocean's temperature patterns, the ocean's carbon cycle, and climate phenomena on both short- and long-term scales. In a paper published June 2010 in Science, Herbert demonstrated that carbon dioxide is the missing ingredient in explaining the advent of Ice Ages in the Northern Hemisphere and why those cold epochs have caused changes in the tropics for the past 2.7 million years.
Herbert has served on national and international advisory panels to the Ocean Drilling Program, has sailed on numerous oceanographic cruises, and most recently was chief scientist on a National Science Foundation expedition to the Galapagos Islands and the Eastern Pacific Ocean.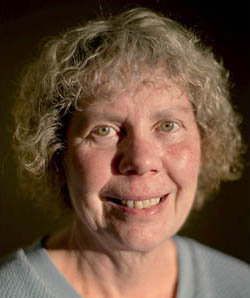 Agnes B. Kane
Professor of Medical Science
Department of Pathology and Laboratory Medicine
Agnes Kane chairs the Department of Pathology and Laboratory Medicine. Her research focuses on the potential health effects of environmental and occupational exposure to asbestos fibers, mixed dusts, and nanomaterials. Kane collaborates with Robert Hurt in the School of Engineering to identify the physical and chemical parameters of engineered nanomaterials relevant to toxicity and has developed in vitro screening assays to assess the potential toxicity and carcinogenicity of nanomaterials.
Kane also directs the Training Program in Environmental Pathology, the Training Core for the Superfund Basic Research Program Grant at Brown, and with Hurt, she is co-director of a new grant on interdisciplinary training in applications and implications of nanotechnology awarded by the U.S. Department of Education. She has served on national and international advisory panels exploring the potential human health hazards of mineral dusts, fibers, and nanomaterials that provide the basis for regulatory and public policy decisions.
Kane's election as an AAAS fellow was based on "research contributions to the mechanistic understanding of the impact of asbestos and another inhaled particulates on the evolution of disease and for her leadership role in education and advising on national and international policies concerning environmental toxicology."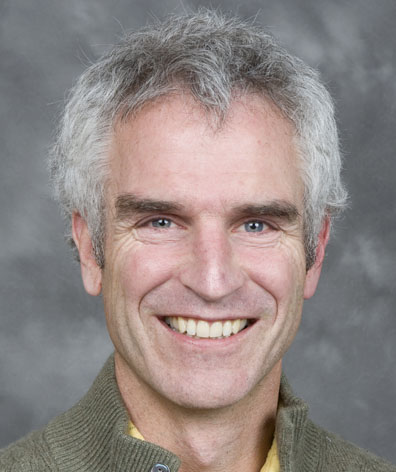 John F. Mustard
Professor of Geological Sciences
Jack Mustard has been at Brown since 1996. He also earned his doctorate from the University, studying under Carle Pieters.
Mustard's main academic interests are split between planetary and environmental science. He is particularly interested in how the surfaces of planets are shaped and modified. He has authored more than 120 academic papers and hundreds of abstracts for professional meetings.
Mustard has been involved in the exploration of Mars since 1989. He is a member of the National Academy of Sciences Space Studies Board and is a co-investigator on the European Mars Express mission. Since 2005, Mustard has been deputy principal investigator of the CRISM team's analysis of data from NASA's Mars Reconnaissance Orbiter. He also has served as a member of the NASA Advisory Council's Planetary Science Subcommittee and as chair of the Mars Exploration Program Analysis Group.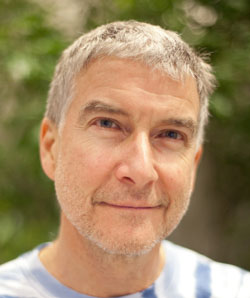 Gary M. Wessel
Professor of Biology
Department of Molecular Biology, Cell Biology and Biochemistry
Gary Wessel joined the Brown faculty in 1990. His research focuses on the molecular biology of the egg and fertility in a variety of species. The author of more than 120 peer-reviewed publications, including a recent study providing new insight into gene expression in eggs, Wessel also teaches undergraduates about topics including synthetic biology.
Wessel earned his Ph.D. at Duke University in developmental biology in 1986. Before joining the Brown faculty, he was a postdoctoral fellow at the University of Texas M.D. Anderson Cancer Center in Houston.
The AAAS honored Wessel "for his contributions to the molecular understanding of events regulating cellular development."