The David Winton Bell Gallery at Brown University opens <em>Faculty Triennial 2010</em> on Friday, Dec. 3, 2010, featuring the work of 24 faculty artists from five departments. In addition to the gallery exhibition, performance-based works will be presented during two evening events in December and February.
PROVIDENCE, R.I. [Brown University] — The David Winton Bell Gallery at Brown University presents Faculty Triennial 2010 from Friday, Dec. 3, 2010, through Sunday, Feb. 13, 2011, featuring the work of 24 faculty artists from five departments, the largest faculty exhibition ever at Brown. The exhibition represents artists from the departments of Visual Art, Modern Culture and Media, and Theater Arts and Performance Studies, as well as the Literary Arts Program and Multimedia and Electronic Experiments (MEME).
Two events will be held in conjunction with Faculty Triennial 2010 to present performance-based work. The first event, Friday, Dec. 3, will feature an experimental performance by composer Butch Rovan with artist Lucky Leone and a reading by acclaimed poet C.D. Wright. The performances begin in List Auditorium at 5:30 p.m., followed by a gallery reception.
The second event, on the exhibition's closing weekend, Friday, Feb. 11, 2011, lines up theater, literary, and music performances, including a new work by playwright Erik Ehn, a multimedia dance performance by Michelle Bach-Coulibaly, a performance-reading by interdisciplinary artist and writer Thalia Field, and a laptop improvisation by composer-artist Betsey Biggs. The performances begin at 5:30 p.m. in List Auditorium.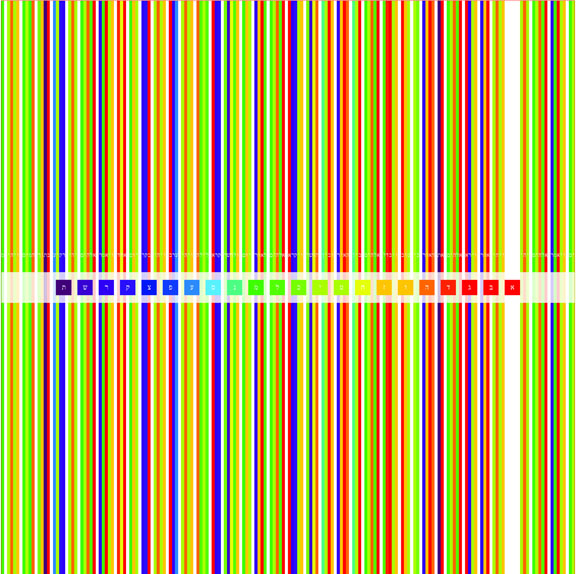 Prior to this year, the faculty exhibition featured work only from Visual Art and Modern Culture and Media, but Bell Gallery director Jo-Ann Conklin and curator Maya Allison opted to expand this year's show because cross-disciplinary practice is such an integral part of the arts at Brown. "Creative practice today regularly dissolves boundaries between visual art, performance, and the written word, a fact reflected in the expanded contemporary art exhibitions seen in galleries and museums internationally," Allison said.
For example, music composer Todd Winker has built an immersive, interactive installation; writer John Cayley collaborated with artist Daniel C. Howe from the Department of Computer Science on a software robot that reads and transforms classic texts; and playwright Ehn has taken his performances off the stage and into a social setting — he'll stage his work honoring the shooting deaths at Virginia Tech in the List Center lobby.
In organizing the exhibition, Allison found resonance among different media along aesthetic lines, rather than any stylistic split between the "new media" work and the traditional visual work. The decorative, chandelier-like robots of Paul Myoda share a "kaleidoscopic" quality with Daniel Stupar's Mandala wall sculpture and Leslie Thorton's Binocular video montage, while the richly colored, semi-abstract paintings of Wendy Edwards and Elise Ansel offer a counterpoint to Butch Rovan's stylized black and white video study of a dancer. These, in turn, resonate with the humanist concerns evident in the prints of Ian Gonsher and Elias Roustom.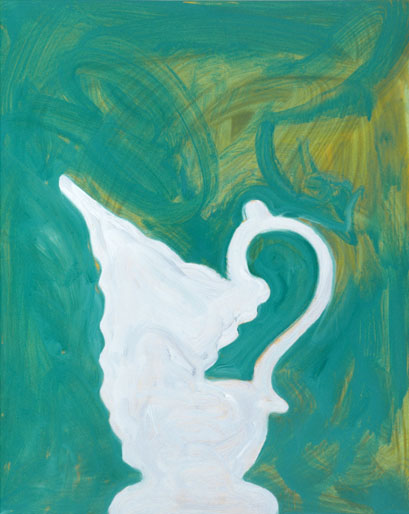 In his video installation, Dry Runner, Ed Osborn unearths poignant moments in a gritty world of auto racing, a theme picked up in Leigh Tarentino's urban landscape painting and Betsey Biggs' sonic photographs of New Bedford, Mass. Mark Tribe's minimalist "green-screen" installation, The New Revolution, shares conceptual ground with Tony Cokes' new video, Evil.11: The Katrina Debacle. Capturing a tension between the natural and man-made environments are Richard Fishman's new altered tree-bark sculpture, Leslie Bostrom's surreal painting of birds invading a baseball game, and Forrest Gander's video, A Border History: Rattlesnakes and Light, about the Mexico-U.S. borderlands. Jennifer Williams explores this nature-civilization tension in formal terms, connecting the lobby's ceiling grid with an organic, sweeping wallpaper installation.
The David Winton Bell Gallery, located at 64 College St., is open 11 a.m. to 4 p.m. weekdays and 1 to 4 p.m. on Saturday and Sunday. All events are free and open to the public.
The gallery is open through Tuesday, Dec. 21. It will close for the holiday break, reopening on Saturday, Jan. 22,2011. The exhibition may be viewed by appointment Jan. 5-21, 2011. Contact Maya Allison at maya_allison@brown.edu or 401-863-3163. For further information, call 401-863-2932 or visit www.brown.edu/bellgallery.
Events
Opening Night, Friday, December 3, 2010
5:30 p.m. — Performances in List Auditorium:
Butch Rovan (MEME): "Slim Jim Choker / an interactive recital in 10 parts / for speaker and typewriter" (with Lucky Leone)
CD Wright (Literary Arts): A reading from One With Others: a little book of her days
6:30-8 p.m. — Reception
Closing Weekend, Friday, February 11, 2011
5:30-7 p.m. — Performances:
Erik Ehn (Theater Arts and Performance Studies): "What a Stranger May Know" (a memorial performance for the victims of the Virginia Tech Shootings.)
Michelle Bach Coulibaly (Theater Arts and Performance Studies): "Untitled" (choreography and mixed media)
Thalia Field (Literary Arts): "This Crime Has a Name" (performance from new work)
Betsey Biggs (Music): "Untitled" (laptop and video projection improvisation)
Artists
Literary Arts:
John Cayley and Daniel C. Howe
Thalia Field
Forrest Gander
CD Wright
Modern Culture and Media:
Tony Cokes
Leslie Thornton
Mark Tribe
Multimedia and Electronic Music Experiments:
Butch Rovan
Todd Winkler
Betsey Biggs
Theater Arts and Performance Studies:
Michelle Bach Coulibaly
Erik Ehn
Visual Art:
Elise Ansel
Leslie Bostrom
Wendy Edwards
Richard Fishman
Charles Gonsher
Paul Myoda
Ed Osborn
Elias Roustom
Daniel Stupar
Leigh Tarentino
Jennifer Williams