A Brown University researcher and religious leaders in Philadelphia are organizing a citywide attack on the stigma associated with HIV infection. More than 100 pastors and imams are reaching out to their congregations to encourage HIV testing, education, and compassion in Philadelphia, where the rate of HIV infection is five times the national average.
PHILADELPHIA [Brown University] — In a sweeping campaign aimed at combating the spread of the HIV epidemic in the black community, about 100 pastors and imams across Philadelphia will lead HIV testing and education campaigns in their congregations Nov. 8-14, 2010.
In the United States, HIV infection rates are seven times higher among African Americans than whites, and Philadelphia's infection rates are five times the national average. The activities could reach thousands of worshipers in Philadelphia, where black residents account for 70 percent of the city's new HIV infections.
"Such a broad-based, ecumenical, citywide effort among academic, municipal, and religious leaders to address HIV/AIDS is very rare," said Amy Nunn, research assistant professor of medicine at the Warren Alpert Medical School of Brown University. Nunn coordinated the Interfaith Health Action Alliance of Philadelphia with the Rev. Dr. Marguerite E. Handy, executive director of Philadelphia Mayor Michael Nutter's Office of Faith-Based Initiatives. "We believe this campaign will go a long way in fighting HIV/AIDS stigma and breaking the silence surrounding HIV/AIDS that exists in many communities around the nation," Nunn said.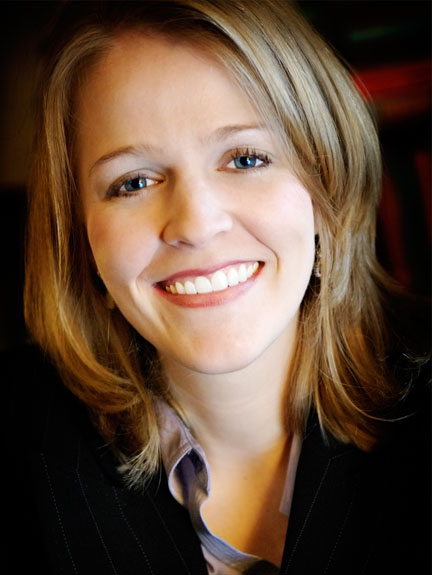 Nunn has studied the community response to HIV and AIDS in Philadelphia for years as part of her work at the Lifespan-Brown-Tufts Center for AIDS Research. Her research in the city, home to many of the first black churches in the country, highlighted the importance of working with faith-based institutions in the fight against HIV/AIDS.
"If HIV/AIDS researchers like me really want to impact the epidemic, we have to change the way we do business," Nunn said. "Writing articles isn't enough; we have to get out of our offices to partner with leaders in communities who are affected, and have to work collectively to impact public policy."
So Nunn approached Handy with a proposal to engage churches and mosques. Together, they convened the city's most prominent black religious leaders at a breakfast meeting in June 2010 for focus groups and a call to action. The alliance was born.
"HIV/AIDS is a public health crisis," Handy said. "This is something that we really have to look at. A lot of our clergypersons don't want to talk about AIDS. But it's here and if we don't correct that, it's here to stay."
One of the most visible signs of the alliance's campaign are billboards posted across Philadelphia in which Handy appears with the campaign's religious leaders, including Imam Abdul-Malik Ali, Bishop Richard F. Norris, the Rev. Dr. Alyn E. Waller, and the Rev. Dr. Jay B. Broadnax, with bold-lettered text that asks, "We have been tested for HIV. Have you? Get Tested for HIV." The billboard provides a number to call to learn where to get tested.
Nunn said the billboards, financed by Philadelphia's AIDS Activities Coordinating Office and Clear Channel, provide an unmistakable message that religious institutions in Philadelphia are aggressively fighting the epidemic.
National significance
Tina Hoff, a vice president at the Kaiser Family Foundation, said she hopes that community leaders around the nation will follow the examples set by Philadelphia's faith community. Last year, the foundation, together with the Black AIDS Institute, launched Greater Than AIDS (www.greaterthan.org), a national movement that brings together public and private sector partners united in response to AIDS in the United States, in particular the crisis facing black America. Greater Than AIDS is providing community outreach materials to many participating houses of worship, and supporting media partners are helping to get out messages about prevention and testing in conjunction with IHAAP.
"Greater Than AIDS is proud to join with Philadelphia's faith community on this important effort and to work together to engage other local partners," said Hoff, who also co-chairs a private sector working group for the Office of National AIDS Policy on HIV/AIDS public awareness and information. The strategy, announced by President Obama in July, is the first national strategic plan in response to domestic AIDS in the nearly 30-year history of the epidemic. It aims to heighten focus on reducing HIV-related health disparities, specifically among the most disproportionately affected groups - namely black Americans and men who have sex with men — and calls upon the private sector to lend its support.
It is not surprising that religious congregations haven't embraced public health messages on HIV and AIDS more often. HIV prevention requires discussing sexuality, condom use, drug use and other subjects that can be challenging to discuss in some faith-based contexts.
Often, public health messaging isn't tailored to the audiences it's designed for, Nunn said. Rather than telling pastors how to conduct HIV prevention, Nunn and Handy approached things differently, first by convening focus groups to ask religious leaders how to address HIV prevention in a faith-based context. Those focus groups informed the citywide HIV testing and education campaign. The result is a series of AIDS-related prevention activities at about 100 congregations across the city.
Citywide activity
All participating churches and mosques will preach about HIV/AIDS in their sermons over the weekend. Pastors from First African Baptist Church in South Philadelphia and St. Paul's Baptist in North Philadelphia will appear in PSAs on local radio stations. Mount Zion Baptist Church of Germantown and Church of Holy Apostles will conduct HIV testing drives with the support of the AIDS Activities Coordinating Office. Volunteers from Mount Carmel Baptist Church in West Philadelphia will distribute education pamphlets at local grocery stores and train other local pastors in HIV/AIDS awareness. Handy, Norris and Nunn will discuss the subject with about 1,200 pastors and church officials in Norris' African Methodist Episcopal District, stretching from New England to Delaware and Bermuda, when they convene in the city Nov. 12.
Pastor Alyn E. Waller, IHAAP co-chair, said Enon Tabernacle Baptist Church is committed not only to advancing public information about HIV and engaging in partnerships, but also directly ministering to people infected with the virus or affected by it indirectly.
"The HIV AIDS pandemic is a major issue globally and in the city of Philadelphia," Waller said. "Testing, support groups, and overall education about the disease all are important ways to combat this common enemy. We encourage all people to get tested, get understanding, and show compassion to those impacted by this disease. It is the love of Christ that compels us to work on these issues with whomever is truly interested in helping humanity."