Donald Forsyth, the James L. Manning Professor of Geological Sciences, and Johanna Schmitt, the Stephen T. Olney Professor of Natural History, have been elected fellows of the American Academy of Arts and Sciences.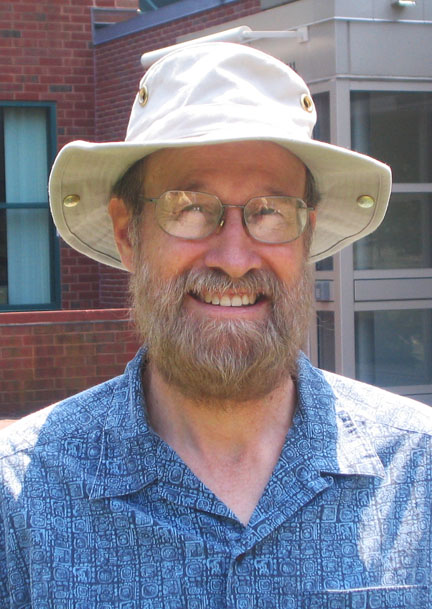 PROVIDENCE, R.I. [Brown University] — Brown University professors Donald Forsyth and Johanna Schmitt have been elected fellows of the American Academy of Arts and Sciences, the Cambridge, Mass.-based honorary society announced today. The AAAS includes leading thinkers in scholarship and science, public affairs and business, and the arts and humanities.
Forsyth is the James L. Manning professor of geological sciences, specializing in seismology and marine geophysics. His most recent paper, published in Nature in November, found strong evidence that the geological processes that lead to the formation of oceanic crust are not as uniformly passive as believed and that there are concentrated upwelling centers rather than uniform upwelling.
"It is a great honor to elected a member of an organization with such a distinguished history," Forsyth said. "I have been very fortunate in coming along at an exciting time in the development of the scientific investigation of plate tectonics and in the resources provided for my part in that investigation by government funders and Brown University."
Schmitt is the Stephen T. Olney Professor of Natural History and professor of biology and environmental studies. She is also director of Brown's Environmental Change Initiative. Schmitt studies how plants change over time in response to their environment. She and her research group use the model plant Arabidopsis thaliana, a member of the mustard family, to study how genetic variation in sensitivity to environmental cues such as day length and temperature affects reproductive success in different regions and climates. Schmitt also was elected to The National Academy of Sciences in spring 2008.
"I've had the privilege of working with so many good scientists at Brown — students, post-docs, lab managers, fellow faculty members — that I feel that this honor is shared," Schmitt said. "I'm thrilled to join the Academy."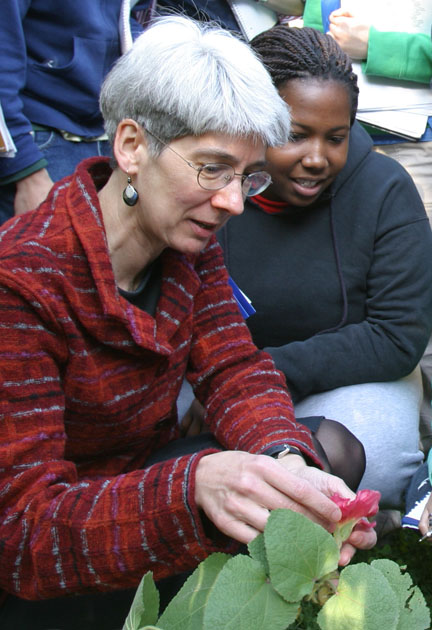 Forsyth and Schmitt join 227 new fellows and foreign honorary members in this year's class, which include Nobel, Pulitzer, and Shaw Prize winners, MacArthur and Guggenheim fellows and Grammy, Tony, and Oscar Award winners.
"The men and women we elect today are true pathbreakers who have made unique contributions to their fields and to the world," said Louis Cabot, AAAS chair. "The academy honors them and their work, and they, in turn, honor us."
Among this year's fellows, announced by the academy this week, are: Jim Yong Kim, president of Dartmouth College and a 1982 Brown graduate; Olufunmilayo Olopade, whose revolutionary findings on the genetics of breast cancer were translated into interventions for women around the world; Myron Scholes, Nobel laureate economist; Daniel Howe, Pulitzer Prize-winning historian; John Lithgow and Denzel Washington, actors; Francis Ford Coppola, director; James Leach, chair of the National Endowment for the Humanities; and Ratan Tata, chairman of the Tata Group, India's largest conglomerate.
Founded in 1780, the American Academy of Arts and Sciences selects its members through a highly competitive process that recognizes individuals who have made preeminent contributions to their disciplines and to society at large.