Acclaimed Indian writers Jhumpa Lahiri, Rana Dasgupta, and Suketu Mehta will present readings in a Brown University literary festival event, titled "New Indian Writing: The Rising Generation," on Dec. 1 and 2, 2009.
PROVIDENCE, R.I. [Brown University] — Pulitzer-prize winning novelist Jhumpa Lahiri will open a two-day literary festival at Brown University titled "New Indian Writing: The Rising Generation." The event, also featuring authors Rana Dasgupta and Suketu Mehta, will be held Tuesday, Dec. 1, and Wednesday, Dec. 2, 2009. It is free and open to the public.
The festival begins with a reading and conversation with Lahiri at 2:30 p.m. Tuesday, Dec. 1, 2009, in Salomon Center for Teaching, Room 001. Born in London and raised in Rhode Island, Lahiri is a fiction writer best known for her prize-winning short story collection Interpreter of Maladies (2000), which explores issues of love and identity among immigrants and cultural transplants. Lahiri is also the author of a novel, The Namesake, and a second story collection, Unaccustomed Earth, and recipient of the 2008 Frank O'Connor International Short Story Award. Her writing has also earned her a PEN/Hemingway Award, an O. Henry Prize, a Guggenheim Fellowship, and many other honors.
The festival continues Tuesday evening with a reading by Rana Dasgupta. Dasgupta is the author of two books, Tokyo Cancelled (2005), a cycle of folktales about contemporary cities and globalization, narrated by travelers stuck for a night in the airport, and Solo (2009), an epic exploration of science, music, daydreams and failure, set in Bulgaria. Novelist Salman Rushdie has written, "Solo confirms Rana Dasgupta as the most unexpected and original Indian writer of his generation." Dasgupta, who grew up in Cambridge, England, now lives permanently in Delhi, and is currently working on a nonfiction book about his adopted city. He will read in the McCormack Family Theater, 70 Brown St., at 8 p.m.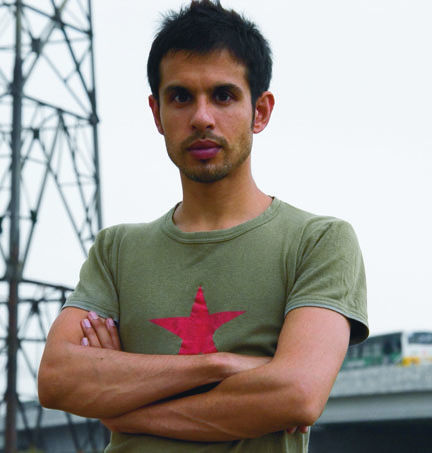 The festival's second day begins with a panel discussion titled "New Indian Writing: The Megalopolis and the Writer," featuring Dasgupta and Mehta with Ashutosh Varshney, professor of political science, and Meera Viswanathan, associate professor of comparative literature. Their conversation will be moderated by Lina Fruzzetti, professor of anthropology. The discussion begins at 11 a.m. in the McCormack Family Theater.
The final festival event will be a reading by Mehta, a New York-based nonfiction writer and journalist. He is the author of Maximum City: Bombay Lost and Found, and winner of the Kiriyama Prize and the Hutch Crossword Award. His work has appeared in the New York Times Magazine, National Geographic, Granta, Harpers Magazine, Time, and Conde Nast Traveler, and has been featured on NPR's Fresh Air. He is the recipient of the Whiting Award, the O. Henry Prize, and a New York Foundation for the Arts fellowship. His current work is a nonfiction book about immigrants in contemporary New York, for which he was awarded a 2007 Guggenheim fellowship. Mehta is also an associate professor of journalism at New York University. His reading begins at 8 p.m. in the McCormack Family Theater.
"New Indian Writing: The Rising Generation" is presented by Brown's Program in Literary Arts, the International Writers Project, and The Year of India initiative, a series of events to advance understanding of India's people, culture, economy, and politics, and their growing impact around the world.