During the University's 241st Commencement exercises Sunday, May 24, 2009, Brown University President Ruth J. Simmons will confer seven honorary degrees: Richard C. Barker, trustee
emeritus
; Mary Elmendorf, anthropologist; Jerry Fishman, engineer and businessman; Jessie Gruman, health advocate; Jim Yong Kim, president-elect of Dartmouth College; David Saltzman, humanitarian; and Fareed Zakaria, author and columnist.
Update May 19, 2009:
Recording artist Aretha Franklin, who was to receive an honorary degree, will be unable to attend.
PROVIDENCE, R.I. [Brown University] — An international affairs journalist, an anthropologist and a prominent health advocate are among the seven individuals who will receive honorary degrees during Brown University's 241st Commencement exercises Sunday, May 24, 2009.
The recipients are retired businessman and civic leader Richard C. Barker; anthropologist Mary Elmendorf; engineer and businessman Jerry Fishman; author and health advocate Jessie Gruman; physician, health advocate and new Dartmouth College President Jim Yong Kim; public service advocate and humanitarian David Saltzman; and author and columnist Fareed Zakaria. Musician and recording artist Aretha Franklin, who was to receive an honorary degree, will be unable to attend.
Some of the honorary degree candidates are expected to speak at Commencement Forums planned for Saturday, May 24. Commencement forums are free lectures open to the public. Additional information on speakers, times and places will be available at the Commencement Web site.
Candidates for honorary degrees are selected by the Board of Fellows of the Brown Corporation, the University's governing body. Nominations and recommendations for the honor are generated through the Advisory Committee on Honorary Degrees and from faculty, staff, students and other members of the Brown community.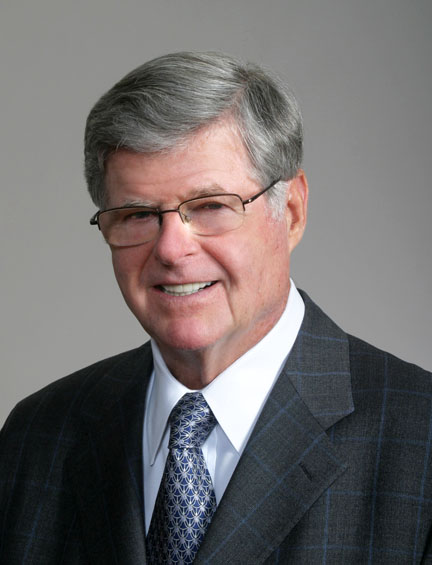 Richard C. Barker '57, P'03 '05, trustee emeritus
Doctor of Humane Letters (L.H.D.)
Richard Barker, a 1957 graduate of Brown University and former Naval aviation officer, is a noted captain of industry and civic volunteer. In 2005, he retired from The Capital Group, where he had served as vice chairman of Capital Group International Inc. and chairman of both Capital International Ltd. and Capital Guardian Trust Company. While there, Barker helped coordinate and manage Capital's $300-billion global institutional portfolio management business.
Barker remains involved in finance, serving on the advisory board of two venture capital funds: Champion Ventures and Pharos Capital Partners.
In July 2008, Barker began a three-year term as chairman of the San Francisco Ballet Board of Trustees. He had served in various capacities on the board since 2003 and served on the ballet's Endowment Foundation Board.
Additionally, Barker is a former trustee of the California  Film Institute, Youth Tennis Advantage, the Naval War College Foundation and the Branson School (past board president). He is also a trustee of the BASIC Fund and the Survivor Corps.
At Brown, Barker serves on the Board of Overseers of the Watson Institute for International Studies, is a University trustee emeritus, and is the father of two Brown graduates. Today he leads the University's campaign for financial aid, an initiative within the Campaign for Academic Enrichment.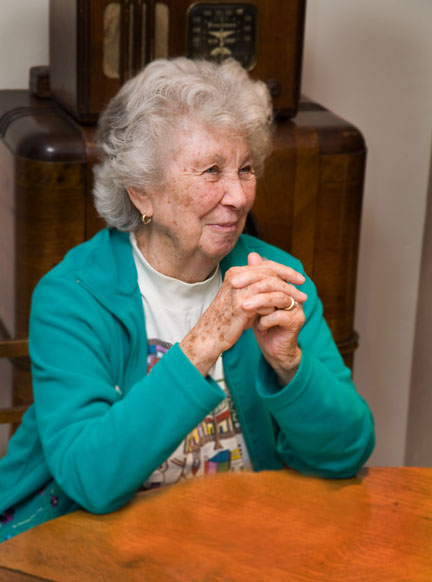 Mary Elmendorf, anthropologist
Doctor of Humane Letters (L.H.D.)
Mary Elmendorf is perhaps known best for her studies of Mayan women in Mexico and as a consulting anthropologist. She has also been a peace activist for more than 60 years, working tirelessly to advance peace and help women in emerging countries.
Elmendorf has focused on daily quality of life in these societies, directing her energies at improving drinking water and sanitation and providing information on human rights and access to birth control. As director of CARE in Mexico in the 1950s, she helped launch well-drilling projects to bring safe drinking water to villages.
Elmendorf, who completed her Ph.D. in anthropology at the Union Graduate School in Antioch (now Union Institute and University) in 1972, was appointed to the Ford Foundation's first task force on women in 1972. In 1975, she also became the first anthropologist hired on staff at the World Bank. Elmendorf remained with the World Bank as a consulting anthropologist through 1995. She also worked with agencies including IDRC, IRC, USAid and WHO, focusing on water sanitation in Latin America and other regions.
Elmendorf participated in United Nations conferences on women in 1975 in Mexico, Copenhagen in 1980, Nairobi in 1985 and Beijing in 1995. Active in the 1978 U.N. conference on water in Mar del Plata and the organization's conference on the environment in Rio de Janiero in 1992, Elmendorf has pursued such projects in a variety of places, including New College, Hampshire College and Brown University.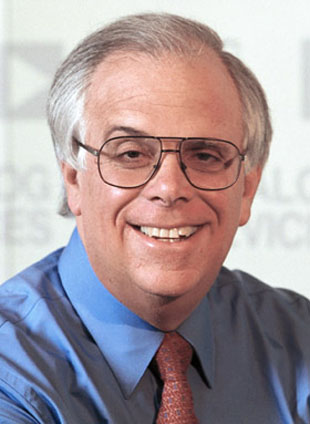 Jerry Fishman P'99, engineer and businessman
Doctor of Science (Sc.D.)
Jerry Fishman, a native of New York City, began his career with Analog Devices in Norwood, Mass., in 1971, focused on product marketing.
Over the years, he has held various management positions at Analog, which makes semiconductor devices. He moved up the ranks through 1991, when he was elected president and chief operating officer. He became president and chief executive officer in 1996 and serves on the company's Board of Directors.
A board member of other publicly held companies including Cognex Corp. and Xilinx Corp. Fishman is a member of the advisory board of the Achtmeyer Center at the Tuck School of Business at Dartmouth College, and is a trustee of the Lahey Clinic.
At Brown, Fishman has supported a variety of teaching and research projects in the Division of Engineering, including the "Studio Lab" and the Laboratory for Engineering Man/Machine Systems.
Fishman earned his Bachelor of Science degree from City College of New York in 1967, a Master of Science degree from Northeastern University in 1970, an M.B.A. from Boston University in 1972, and a law degree from Suffolk Law School in 1976.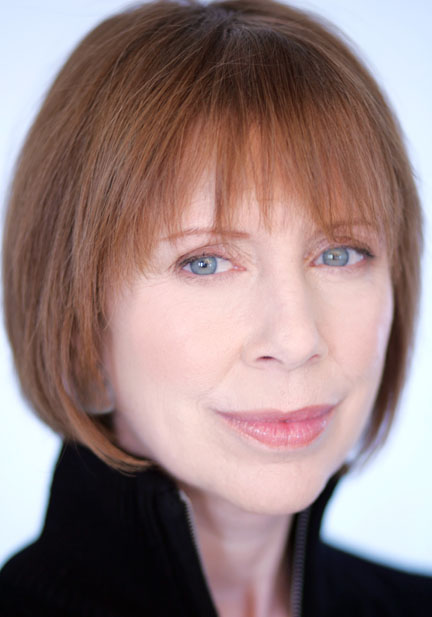 Jessie Gruman, author and health advocate
Doctor of Humane Letters (L.H.D.)
Jessie Gruman is devoting her professional life to making Americans healthier and more empowered to make effective choices about their health care. She is president of the Center for Advancing Health, a Washington, D.C.-based independent, nonprofit policy institute she founded in 1992. The Center for Advancing Health focuses on improving the quality of life and eliminating health disparities. It has attracted funding from the Annenberg Foundation and the W.K. Kellogg Foundation, among others.
Gruman has worked on these issues on a wide scale in the public and private sector, at various places including AT&T, the National Institutes of Health, and the American Cancer Society.
She also teaches, lecturing at the School of Public Health and Health Services at The George Washington University. The Center for Medical Technology Policy, the Advisory Panel on Medicare Education of the U.S. Department of Health and Human Services and the Public Health Insitute all count on her expertise as a member of their respective boards of trustees.
Gruman is the author of two books: Behavior Matters and AfterShock: What to Do When the Doctor Gives You — or Someone You Love — A Devastating Diagnosis. She has received a number of academic honors for her work, and Research!America has honored her for her leadership of advocacy efforts for health research.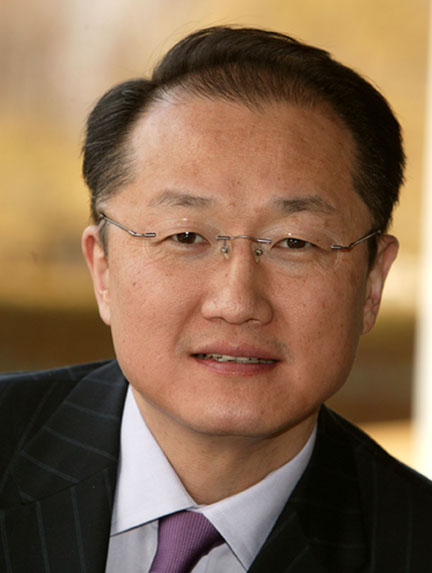 Jim Yong Kim '82, physician and humanitarian
Doctor of Medical Science (D.M.S.)
Recently elected as president of Dartmouth College, Jim Yong Kim is a renowned physician and researcher as well as a trained medical anthropologist.
The 1982 Brown University graduate has 20 years of experience working on improving overall health in developing countries. At the World Health Organization (WHO) earlier this decade, Kim spent three years overseeing international treatment, prevention and care programs for HIV/AIDS, focusing on initiatives for developing countries.
He is also a founding trustee and the former executive director of Partners in Health, a nonprofit organization that focuses on poor communities and supports health programs in Haiti, Peru, Russia, Rwanda, Lesotho and the United States. Kim, who is an expert in tuberculosis, has also chaired or served on committees on international TB policy.
After earning his A.B. from Brown, Kim received his M.D. and Ph.D. from Harvard University. Among his numerous honors, he was awarded a MacArthur "Genius" Fellowship in 2003. TIME magazine named him one of the 100 most influential people in the world in 2006, and US News & World Report named him one of America's 25 best leaders in 2005.
At Harvard, where he has held appointments at both the Harvard School of Public Health and Harvard Medical School, Kim is leading an initiative in global health delivery. The project is designed to discover and share knowledge about how best to launch health programs in poor communities.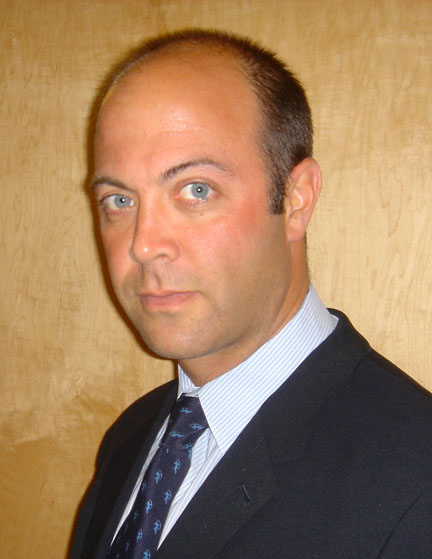 David Saltzman '84, public service advocate and humanitarian
Doctor of Humane Letters (L.H.D.)
David Saltzman has spent much of his career trying to improve people's lives.
Saltzman, a 1984 Brown graduate, began his public service career working with homeless families for the Human Resources Administration of the City of New York. At different times of his professional life he ran two AIDS education programs for the New York City Department of Health, and served as special assistant to the president for the city's Board of Education.
In 1988, he became one of five founding board members of the Robin Hood Foundation and has served as executive director of the nonprofit since 1989. Since its founding, the foundation has raised more than $1 billion to fight poverty in New York City. The group has also helped attract more than $125 million in donated goods and services for the organizations it supports. In 2009, the organization expects to distribute $150 million to help New York city residents living in poverty.
In the aftermath of the Sept. 11 terrorist attacks, the Robin Hood Foundation formed a relief fund that distributed more than $67 million to victims' families and to help low-income families affected by the attacks.
Saltzman has been named one of TIME magazine's 100 Innovators. Columbia University, where Saltzman earned a master's of public policy and administration, awarded Saltzman its Global Leadership Award. 
Brown has also honored Saltzman with its John Hope award for distinguished alumni.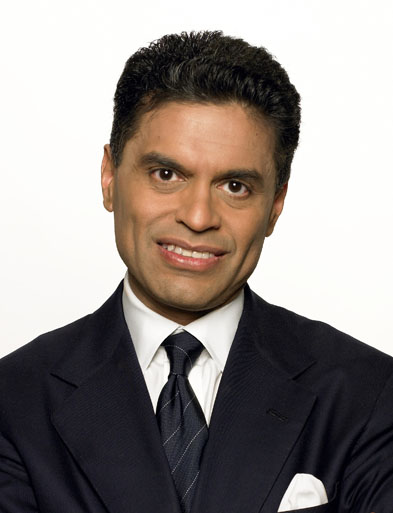 Fareed Zakaria, author and columnist
Doctor of Laws (LL.D.)
Fareed Zakaria is an editor and journalist known globally for his perspectives on international affairs. He has served as editor of Newsweek International since October, 2000 and writes a regular column for the main Newsweek magazine, which also appears in the Washington Post.
Not long after the Sept. 11 terrorist attacks, Zakaria wrote a Newsweek cover story, "Why They Hate Us," which drew numerous honors and attention for its clear, reasoned analysis of the attacks, the background and the immediate aftermath. The Boston Globe, in revewing the story, said it "ought to be mandatory reading in every home in America."
Zakaria has also hosted the program Foreign Exchange on PBS, appeared as a roundtable member on ABC News' This Week with George Stephanopoulos and acted as an ABC News analyst. For the last year, he has hosted Fareed Zakaria GPS, a weekly foreign affairs program broadcast on CNN Worldwide.
Zakaria is also a former managing editor of Foreign Affairs, a journal of international politics and economics.
Zakaria's 2008 book The Post American World focuses on the rise of China, India, Brazil and others as emerging powers. It went on to become a New York Times bestseller. He is also the author of The Future of Freedom, a book published in 2003 that looks at how democracy has changed every aspect of contemporary life.
Zakaria serves on the boards of the Trilateral Commission, the International Institute of Strategic Studies and The Council of Foreign Relations.