The newly renovated Brown University Bookstore celebrates its reopening with a series of special events from Monday, March 2, to Sunday, March 8, 2009.
PROVIDENCE, R.I. [Brown University] — The Brown University Bookstore will hold a Grand Opening celebration from Monday, March 2 through Sunday, March 8, 2009, with a series of special events, including author readings, book signings, raffles, and discounts, in the store at 244 Thayer St. A ribbon cutting ceremony and reception will be held on Thursday, March 5, 2009, at 3:45 p.m. All events and activities are free and open to the public.
The Brown University Bookstore has just completed a major renovation project. Since its opening in 1970, the 26,000 square foot, three-story bookstore had only received modest upgrades.  "We are extremely pleased that we have been able to make these improvements to this important University and community resource." said Beppie Huidekoper, executive vice president for finance and administration at Brown. "We hope the new public spaces, expanded title selection, expanded hours and improved services will make the store a more inviting, welcoming destination for students and community members alike."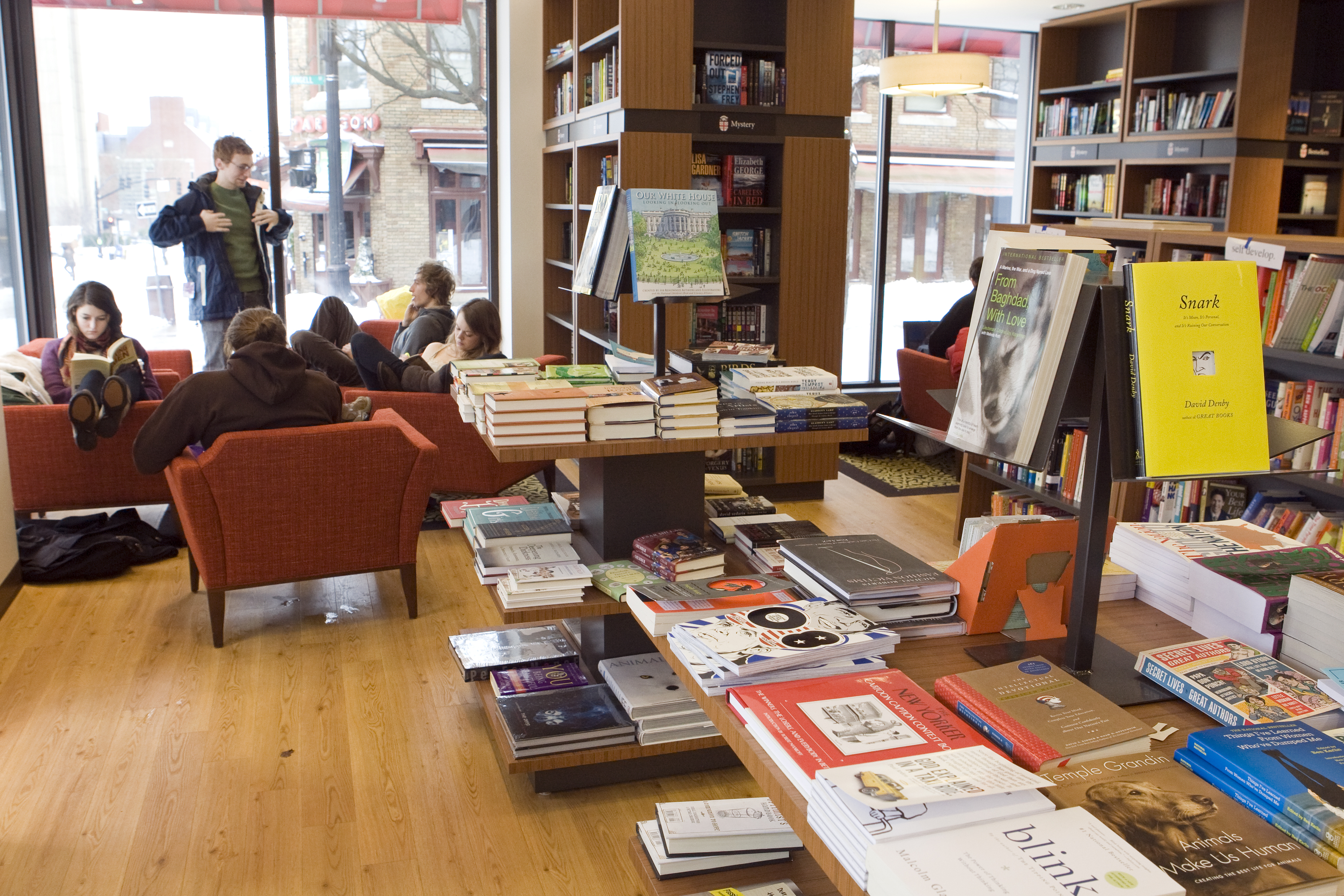 Renovations included relocating the customer service location, a new trade-books sales area, an expanded children's book and reading area, a relocated textbook section, and a new Technology Center. The bookstore also added the College Hill Café, run by the owners of Blue State Coffee, which will feature a patio seating area along Olive Street this spring. A new gray façade and red awnings now greet shoppers arriving at the Thayer Street entrance. The store also added a new community room, which will be open for book clubs and other organizations to use as a meeting space.
In addition to offering discounts on nearly everything in the store throughout the week, special Grand Opening events include:
Wednesday, March 4: Brown faculty author Tricia Rose, professor of Africana studies, will discuss and sign her latest book The Hip Hop Wars at 6 p.m.
Thursday, March 5:  A ribbon cutting ceremony at 3:45 p.m., followed by refreshments.
Thursday, March 5: Brown faculty author Rachel Herz, visiting assistant professor of psychiatry, will sign copies of her book The Scent of Desire at 6:30 p.m.
Saturday, March 7: The Bookstore's own Diane Gregoire will host an event at 2 p.m. where children can create their own books.
Additionally, every bookstore visitor can register for a raffle. Prizes include a Dell wireless mini laptop, Bookstore gift certificates, headphones, books, clothing and more.  The raffle drawing will occur on Friday, March 6, at 5 p.m. Participants do not need to be present to win. One ticket per person.
New hours in the main store are Monday through Friday from 9 a.m. to 6 p.m. and Saturday and Sunday from 10 a.m. to 6 p.m. The general books area and College Hill Café are open Monday through Friday from 7 a.m. to 10 p.m., Saturday from 10 a.m. to 10 p.m., and Sunday from 10 a.m. to 6 p.m.  For more information, call (401) 863-3168 or visit http://bookstore.brown.edu/