The David Winton Bell Gallery and the Department of Visual Art present Student Exhibition 2009 through Sunday, March 29, 2009.
PROVIDENCE, R.I. [Brown University] — The David Winton Bell Gallery and the Department of Visual Art present the work of more than 40 young artists in Student Exhibition 2009, on view at the Bell Gallery from Saturday, March 14, through Sunday, March 29, 2009.  An opening reception will be held on Saturday, March 14, 2009, from 7-10 p.m. The opening event and exhibition are free and open to the public. 

Works in the 29th annual juried exhibition address an eclectic array of subjects and concerns. Photographs document life in the Middle East and at Reservoir Avenue Elementary School in South Providence. Paintings address ethnicity, psychology, and social issues in equal measure with formal abstraction. Inventive and often zany sculptures track people around the gallery and create miniature tornados in the glass. The exhibition is open to all Brown students, offering them a valuable experience of showing their work within a professional setting.  It also provides the Brown and Providence communities an opportunity to view works by talented young artists.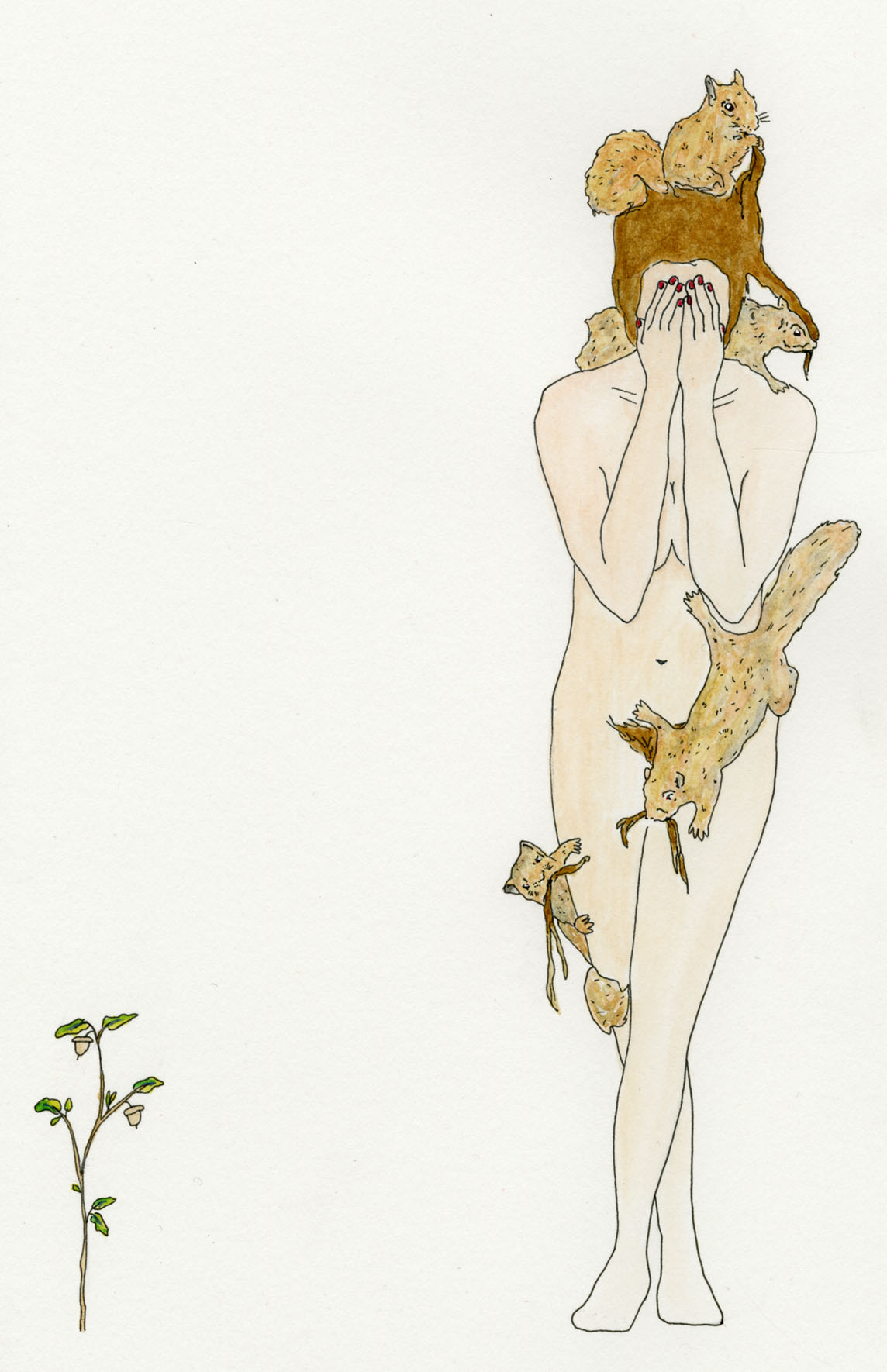 Artist included in this year's exhibition are Sarah Abarbanel, Olutade Abidoye, Megan Billman, Anne Blazejack, Galen Broderick, Brittaney Check and Andrew Seiden, Jessica Chermayeff, Jesse Cohn, Alexandra Corrigan, Sara D'Apolito-Dworkin, Danielle DesBordes, Bart Dessaint, Bret Ecker, Quinn Fenlon, Emily Garfield, Shane Farrell, Hilary Fischer-Groban, Drew Foster, Pik-Shuen Fung, Brooke Hair, David Hernandez, Gillian Lang, Jungmin Lee, Geddes Levenson, Emily Martin, Alexa Morita, Anne Onam, Erica Palmiter, Phillippa Pitts, Talia Rozensher, Claire Russo, Peter N. Scheidt, Hannah Singer, Tyrell Skeet, Zachary A. Smith, Lydia Stein, John Szymanski, Christina Wang, Aaron Weinstein, and Sabine Zimmer.

Berin Golonu and Amy Lovera served as jurors.  Berin Golonu is an independent curator and writer living in New York. As associate curator of Yerba Buena Center for the Arts in San Francisco from 2003 to 2008, she curated numerous exhibitions including The Gatherers: Greening Our Urban Spheres; The Way That We Rhyme: Women, Art & Politics; Peer Pleasure; Underplayed: A Mix-Tape of Music-Based Videos; The Zine UnBound; and Bay Area Now. 

Providence artist Amy Lovera holds an M.F.A. in photography from the Rhode Island School of Design and a B.F.A. in photography and sculpture from Massachusetts College of Art.  Lovera has been included in exhibitions at the International Festival of Photography, Arles, France; the University of Massachusetts–Amherst; the Griffin Museum of Photography, Winchester, Mass.; 55 Mercer Gallery, New York; and the David Winton Bell Gallery, Brown University. Her photo and text work entitled The Life of Anya Petrovna, Maravillas was published by Luna Cornea, Mexico, in 2006.
The David Winton Bell Gallery, located on the first floor of List Art Center, 64 College St., is open from 11 a.m. to 4 p.m. Monday through Friday and on Saturday and Sunday from 1 to 4 p.m. For more information, call (401) 863-2932.