<p>Considered one of Africa's most accomplished and prominent novelists, Ngügï wa Thiong'o will visit Brown University for a public conversation with George Lamming on "Politics and the Novel" and a reading from <em>Wizard of the Crow,</em> his most recent novel.</p>
PROVIDENCE, R.I. [Brown University] — Internationally acclaimed author and activist Ngügï wa Thiong'o, will visit Brown University for an historic public conversation with author George Lamming and a reading from Ngügï's latest novel Wizard of the Crow. Considered one of Africa's most accomplished and prominent novelists, the Kenyan writer is a distinguished professor of English and comparative literature and director of the International Center for Writing and Translation at University California–Irvine.

On Friday, Nov. 7, 2008, Ngügï will have a public conversation with George Lamming, distinguished Caribbean novelist and visiting professor of Africana studies at Brown. The event, "Politics and the Novel: Conversations in Africana Writing," begins at 4 p.m. in the Salomon Center for Teaching, De Ciccio Family Auditorium (Room 101).  This event is the third in theConversations in Africana Writing series, hosted by the Department of Africana Studies. To have these two premier writers in conversation with each other is an historic moment in literature, says Anthony Bogues, chair of Brown's Department of Africana Studies.

"Ngügï and Lamming represent two seminal writers in African and Caribbean literatures," said Bogues, Harmon Family Professor. "They are both masters of what may be called the "political novel" — that is, the novel in which plot and characters weave a set of stories and narratives in which we, the reader, gain glimpses of the structural politics of a specific moment and nation."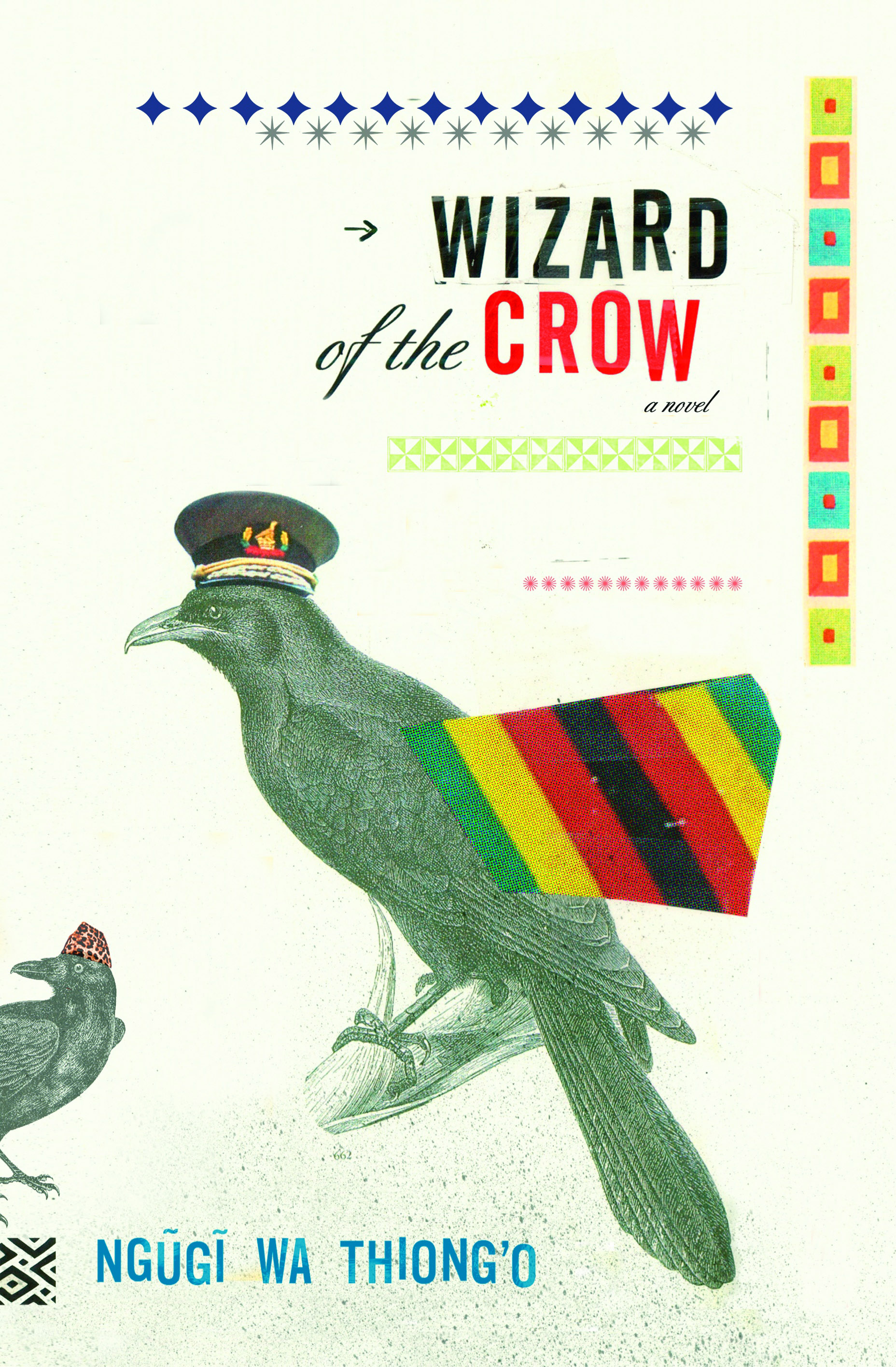 Ngügï will also deliver a public lecture and reading on Monday, Nov. 10, titled "Writing, Language, and Globalization: Readings from Wizard of the Crow" at 6 p.m. in MacMillan Hall, Room 117.  Published in 2006, Wizard of the Crow has been described as Ngügï's crowning achievement. It is an English translation of his Gikuyu language novel, Murogi wa Kagogo.

Ngügï Wa Thiong'o

Ngügï wa Thiong'o was born in Kenya in 1938 into a large peasant family. As an adolescent, he lived through the Mau Mau war of independence, the central historical episode in the making of modern Kenya and a major theme in his early works. As a novelist, playwright and critical thinker, Ngügï has dealt with the concerns most affecting his native Kenya including issues of colonialism, nationalism and post-colonialism.
Ngügï is the author of novels including Weep Not Child, The River Between, A Grain of Wheat, Petals of Blood, and Wizard of the Crow. In 1980, Ngügï published the first modern novel ever written in his native langugage, Gikuyu, called Devil on the Cross. Ngügï's other critical works include Homecoming, Detained: A Writer's Prison Diary, Decolonizing the Mind, Writers in Politics, and Moving the Center.
During the late 1970s his commitment to art and community led Ngügï to form communal theater groups in villages, which showcased some of his most indicting plays. These works portrayed the political corruption of post-colonial life in Kenya and the people's struggle to define an identity despite years of harsh political and social transitions. In 1977, Ngügï was arrested for his involvement with the communal theaters. While in prison, he reflected on the urgency in forming a truly African literature and at the same time wrote Devil on the Cross on prison-issued toilet paper. After being released from prison, Ngügï lost a university position and his family suffered from constant harassment. Ngügï left Kenya in 1982 and lived in self-imposed exile until 2004, when he returned to introduce the Kenyan-language edition of his first work of fiction in 20 years, Wizard of the Crow.

Ngügï's books have been translated into more than 30 languages and they continue to be the subject of books, critical monographs, and dissertations. He is recipient of numerous honors including the 2001 Nonino International Prize for Literature and seven honorary doctorates. He is also honorary member of American Academy of Letters.  Ngügï has held teaching positions at Yale, New York University, and The Five Colleges and is currently a distinguished professor of English and comparative literature and director of the International Center for Writing and Translation at the University of California–Irvine.

George Lamming

George Lamming is visiting professor and writer-in-residence of Africana studies and creative writing. A noted Caribbean novelist and cultural critic from Barbados, Lamming is the author of several books, novels, edited volumes of criticism and essays that offer insightful analyses on racism, colonization, and post-colonial conditions. His major publications include Of Age and Innocence; Natives of My Person; The Emigrants; The Pleasures of Exile: Season of Adventure; and In the Castle of My Skin. He also edited Cannon Shot and Glass Beads: Modern Black Writing; and co-edited the Barbados and Guyana independence issues of New World Quarterly.

These events, part of Brown's Focus on Africa, are presented by the Department of Africana Studies, the Creative Arts Council, the Department of Modern Culture and Media, and Literary Arts. Additional Focus on Africa events will include an artist residency with South African filmmaker Khalo Mantebane, a symposium on African philosphy, and a conference on Genocide, Memory and History in Africa.