September 30, 2013
401-863-1862
As Obamacare — the Healthcare Patient Protection and Affordable Care Act of 2010 — begins enrolling people for insurance Oct. 1, 2013, it could change the lives of millions of Americans and yet leave many others completely unaffected. Its impact on healthcare at large, argues Christopher Koller, Brown University School of Public Health teaching associate and former Rhode Island health insurance commissioner, will also be only partial. It will make the system fairer but leave quality and cost unimproved.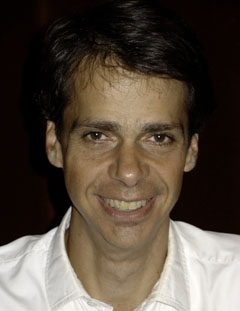 Christopher Koller
"(ACA) will make our system much fairer ... and force us to confront ... persistent systemic problems of quality and value."Effective Oct. 1, 2013, people in the United States will be able to go to Health Insurance Exchange websites, or speak with someone at one of these Exchanges, to learn more about their health insurance options and possibly enroll for coverage to be effective Jan. 1, 2014.
For the majority of Americans, this event will mean absolutely nothing. Medicare coverage does not change. The vast majority of people with work-based coverage will see no changes. Those people with Medicaid will see no change in their coverage. So why bother with it?
People who buy health insurance for themselves will have more choices, more information to make those choices, more subsidies to help purchase insurance and – if they are older or sicker – better pricing for that insurance.
Small businesses could have more options for their employees through "SHOP" exchanges.
People without health insurance will have vastly more options and subsidies to help buy them – either through Medicaid or the insurance exchanges.
People with high-priced or limited employer coverage may also be able to get a better deal on the exchange, depending on how poor their coverage is.
For better or worse, the extent and details of those options have been left to the state in which you live. Here in Rhode Island, the administration has aggressively embraced the Affordable Care Act, building its own exchange and expanding Medicaid eligibility. But half the states have left the exchange operation to the federal government and a third have refused to expand Medicaid coverage, leaving large swaths of people too poor for the exchange and not eligible for Medicaid. It remains to be seen if and how the withholding states will evolve their policies in the coming years.
To attain a very shaky political consensus, the Affordable Care Act had to be built on our fragmented multipayer, employer-based system. If successfully implemented, will this part of the Affordable Care Act — insurance exchanges and Medicaid expansion — solve all the ills of our health care system? No. It will not improve our poor medical care quality or reduce our expenses. But this will make our system much fairer for our population and force us to confront together these persistent systemic problems of quality and value in U.S. health care.
---
Christopher Koller is president of the Milbank Memorial Fund, a health policy research foundation.
Editors: Brown University has a fiber link television studio available for domestic and international live and taped interviews, and maintains an ISDN line for radio interviews. For more information, call (401) 863-2476.