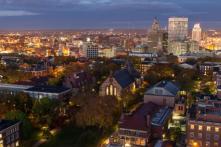 December 18, 2018
A partnership led by Brown, URI and two global startup accelerators has been selected to receive funding under a state program to boost the commercialization of research at Rhode Island universities.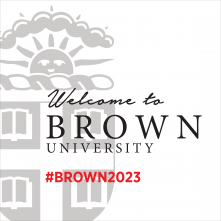 December 13, 2018
One year after the launch of the Brown Promise financial aid initiative, a total of 4,230 prospective students applied through the University's early decision program.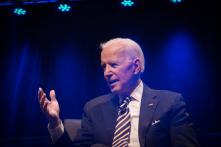 December 10, 2018
In an event organized by the student-run Brown Lecture Board, former Vice President Joe Biden laid out his vision for political change and offered some clues about his plans for 2020.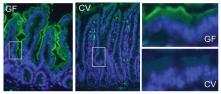 December 18, 2018
A new study in mice unveils the role of vitamin A in immune system regulation, a finding that could assist in developing treatments for autoimmune and inflammatory diseases as well as vitamin A deficiency.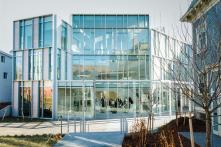 December 13, 2018
Slated to host its first classes this spring, the just-completed building is open to students and others for a series of study breaks in December.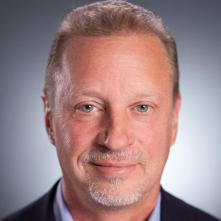 December 7, 2018
With three decades of experience leading digital transformation in higher education, Thirsk will lead all digital strategy and technology platforms to support education, research and business operations at Brown.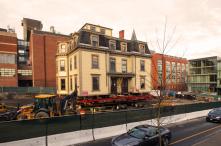 December 17, 2018
In a move that will create a unified location for Brown's Department of History and free a site on The Walk for future development, the 446-ton building began its westbound journey on steerable dollies on Monday, Dec. 17.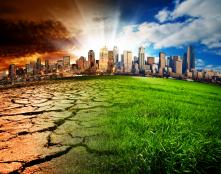 Questions for Gregory Wellenius
December 10, 2018
Brown epidemiologist Gregory Wellenius was a contributing author to the Fourth National Climate Assessment, focusing on the risks and impacts residents of the Northeast will face.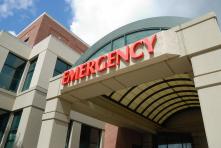 December 6, 2018
Dr. Megan Ranney, an emergency physician and Brown faculty member, authored a New England Journal of Medicine editorial asserting that firearm safety is, in fact, in the lane of health care professionals.