January 28, 2015
Gullies carved into impact craters on Mars provide a window into climate change on the Red Planet. A new analysis suggests Mars has undergone several ice ages in the last several million years. The driver of these climate swings is likely the Red Planet's wobbly axis tilt.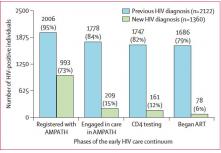 January 29, 2015
A sweeping effort in a rural region of Kenya to test all adults for HIV discovered 1,300 new infections, but few of the newly diagnosed people pursued treatment, a study in the journal Lancet HIV reports.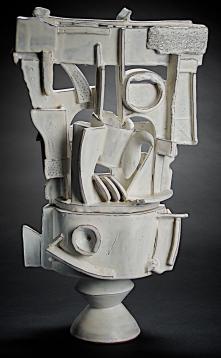 David Winton Bell Gallery
January 21, 2015
The David Winton Bell Gallery presents the 2015 NCECA Biennial, an international juried ceramics exhibition, on view from Saturday, Jan. 24, through Sunday, March 29, 2015. The exhibition is mounted in conjunction with the 49th Annual National Council on Education for the Ceramic Arts Conference at the Rhode Island Convention Center March 25-28, 2015.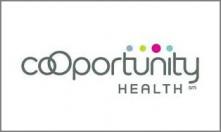 Commentary: Eli Adashi and Allan Joseph
January 29, 2015
The health insurance co-ops spawned under Obamacare have had an impact in the marketplace, but their long-term viability will depend on their mettle in the marketplace, write Eli Y. Adashi, former dean of medicine and biological sciences, and medical student Allan Joseph in a JAMA "Viewpoint" article.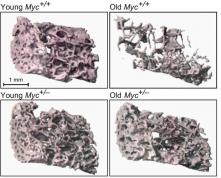 January 22, 2015
Mice with one rather than the normal two copies of the gene Myc (also found in humans) lived 15 percent longer and had considerably healthier lives than normal mice, according to a new Brown University-led study in Cell.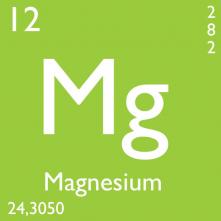 January 7, 2015
A new study investigated the complex interactions between magnesium intake, genes, and ethnicity in determining risk for type 2 diabetes in two populations of women. The specific associations yielded by the analysis illustrate how health guidance could become considerably more personalized.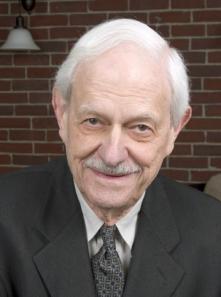 Passages
January 28, 2015
Dr. Stanley Aronson, whose legacy includes co-founding the Alpert Medical School of Brown University and Home & Hospice Care of Rhode Island, died in hospice care in Providence Wednesday morning, Jan. 28, 2015. Colleagues remember him as a man who was great in many different ways, but who practiced and preached humility and humanity in everything he did.

January 20, 2015
Even when it seems not to be doing much, the brain maintains a baseline of activity in the form of up and down states of bustle and quiet. To accomplish this seemingly simple cycle, it maintains a complex balance between the activity of many excitatory and inhibitory cells, Brown University scientists report in the Journal of Neuroscience.

Questions for Sohini Ramachandran
January 19, 2015
Brown University evolutionary biologist Sohini Ramachandran has joined with colleagues in publishing a sweeping analysis of genetic and linguistic patterns across the world's populations. Among the findings is that geographic distance predicts differentiation in both language and genes.