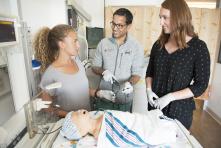 June 21, 2018
The senior capstone class in Brown's biomedical engineering curriculum starts with real-world problems in medical practice and challenges students to come up with unique, often marketable, solutions.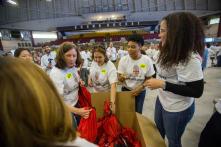 June 13, 2018
Hundreds of University staff members gathered at Meehan Auditorium to stuff 3,000 backpacks with school supplies for kids attending the Hasbro Summer Learning Initiative, setting a new world record in the process.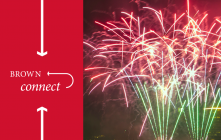 June 14, 2018
The BrownConnect initiative and its signature digital platform have expanded student-to-alumni career connections in four years since launch, and alumni can now cultivate professional connections directly.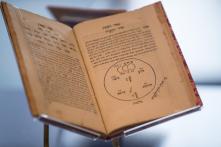 June 21, 2018
Spanning four centuries, five continents and many languages, the Dr. Steven Ungerleider Collection of Haggadot will enable new insights into the experiences and customs of Jewish communities across the globe.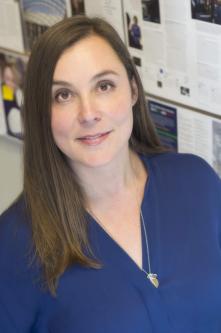 June 15, 2018
Pippa Jack, an accomplished storyteller who is currently editor-in-chief of a 120,000-circulation alumni magazine, selected from a pool of candidates from leading commercial and alumni magazines across the country.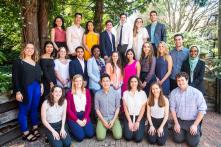 June 8, 2018
This year's recipients will travel to 25 countries to teach English or pursue graduate study or independent research.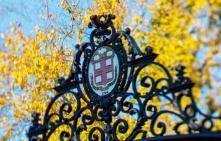 June 21, 2018
University continues ongoing commitment to encouraging an open, balanced and fact-driven process to enable graduate students to determine whether or not it is in their best interests to unionize.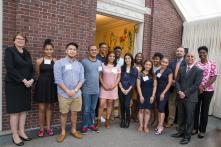 June 15, 2018
The awards, from the Fund for the Education of the Children of Providence, go to college-bound students from the city's public high schools for use at any accredited college or university.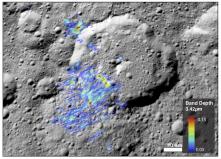 June 13, 2018
A new analysis of data from NASA's Dawn mission suggests that organic matter may exist in surprisingly high concentrations on the dwarf planet's surface.