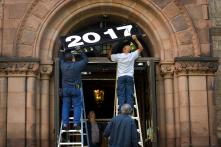 Guide to Commencement 2017
May 17, 2017
Sunday's procession and University Ceremony on the College Green cap Brown's three-day celebration of Commencement and Reunion Weekend.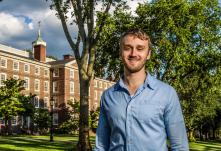 May 25, 2017
Students in the Resumed Undergraduate Education program make their way to Brown in many different ways — the stories of three Class of 2017 graduates from the program illustrate the wealth of lived experience they bring to campus.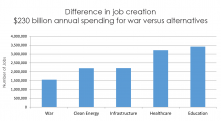 Costs of War
May 25, 2017
Federal spending on domestic programs in health care, education, clean energy and infrastructure creates more jobs, dollar for dollar, than military spending.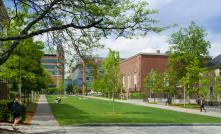 May 26, 2017
With an approved location on College Hill, the planned state-of-the-art performance facility will be a hub for the arts on campus.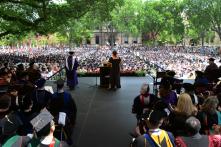 The 249th Commencement
May 26, 2017
At its 249th Commencement on Sunday, May 28, Brown University will confer a total of 2,568 degrees in all categories — undergraduate, graduate, medical and honorary.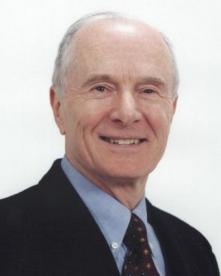 May 25, 2017
John Savage, one of the founders of Brown's Department of Computer Science, will be honored for 50 years of teaching and mentorship during this weekend's Commencement and Reunion festivities.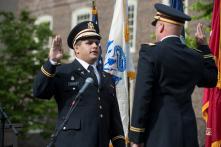 May 27, 2017
In a joyous ceremony complete with a marriage proposal from one new U.S. Army officer to another from last year's class of graduates, Brown celebrated its students' commitment to the armed forces.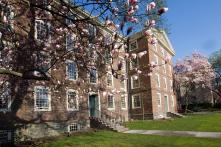 Meeting of the Corporation
May 26, 2017
During its annual Commencement week meeting, the University's governing body also approved the awarding of more than 2,500 degrees at Sunday's ceremonies.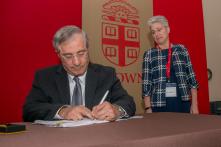 May 25, 2017
By bringing together Brown's Warren Alpert Medical School and six medical practices employing more than 500 doctors, BPI will enable a new level of coordination for research, teaching and clinical care in southern New England.