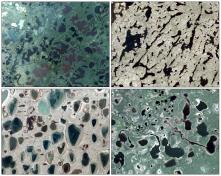 February 14, 2019
In a finding that has implications for how scientists calculate natural greenhouse gas emissions, a new study finds that water levels in small lakes across northern Canada and Alaska vary during the summer much more than was assumed.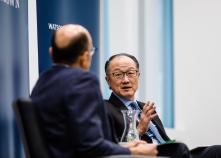 February 7, 2019
In a wide-ranging discussion at the Watson Institute, Brown alumnus Jim Yong Kim stressed the importance of investment in renewable energy and reflected on his tenure as president of the World Bank Group.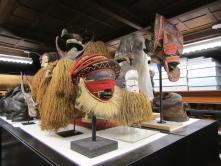 February 7, 2019
The award from The Andrew W. Mellon Foundation will enable the Brown University museum to catalog, photograph and store its full collection in preparation for an anticipated move from Bristol to Providence.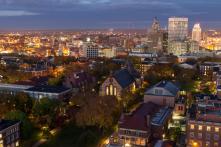 February 11, 2019
The goal to eliminate campus greenhouse gas emissions over the next two decades includes taking immediate steps to reduce emissions by 75 percent below 2017-18 levels by 2025.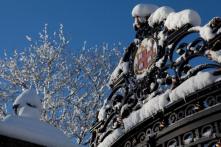 February 10, 2019
The approved $1.2-billion operating budget includes $143.1 million for undergraduate financial aid, a 5 percent increase in undergraduate student charges, and investments in strategic priorities across the University.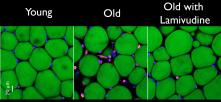 February 6, 2019
Research led by Brown found that blocking retrotransposon activity with a generic HIV/AIDS medication significantly reduces age-related inflammation in old mice and senescent human cells, providing hope for treating age-associated disorders.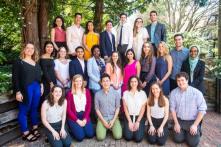 February 11, 2019
With 35 students and recent graduates awarded Fulbright scholarships for the 2018-19 academic year, Brown again topped the list of institutions that have produced the most winners.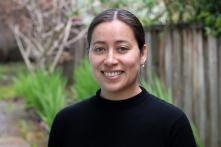 Questions for Emilia Huerta-Sanchez
February 7, 2019
Many women made significant contributions to population genetics as programmers but were not recognized as authors.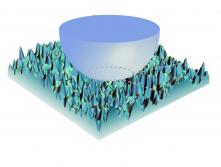 February 7, 2019
In a finding that will be useful in nanoscale engineering, Brown University researchers have shown that miniscule differences in the roughness of surfaces can have important effects on how they stick together.