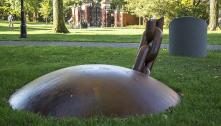 Media advisory
September 19, 2014
The University community and guests will gather at 3 o'clock Saturday afternoon, Sept. 27, 2014, for the formal dedication of the Slavery Memorial. The ceremony, part of the University's 250th anniversary celebration, will include remarks by President Christina Paxson, Professor Anthony Bogues, director of the Center for the Study of Slavery and Justice, and sculptor Martin Puryear.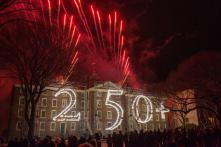 The Semiquincentenary
September 16, 2014
The Fall Celebration, Sept. 27-28, 2014, will feature alumni events, a series of forums, campus tours, performances, and a Saturday evening football game under the lights against Harvard — with 250+ fireworks after the game.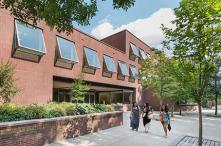 September 15, 2014
Two of Brown University's major centers for the study and teaching of policy — the Thomas J. Watson Jr. Institute for International Studies and the A. Alfred Taubman Center for Public Policy and American Institutions — announced today that they will begin a year-long process of integration.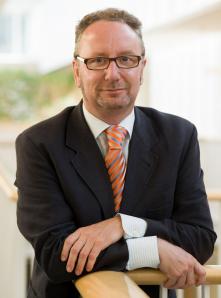 Questions for Mark Blyth
September 23, 2014
Last week, Scotland made history by voting on whether the country should break away from Great Britain. Ultimately, those in favor of remaining part of the United Kingdom won, but the event sparked debate and exposed political divides. Courtney Coelho spoke with Mark Blyth, professor of international political economy, about the vote and what the future holds for Scotland.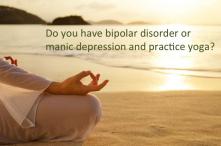 September 17, 2014
Newly published results from a survey of people with bipolar disorder who practice yoga have begun to document the reported benefits and risks of the practice. The information, plus a pilot clinical trial currently underway, could help psychologists develop yoga as an adjunctive therapy for the condition.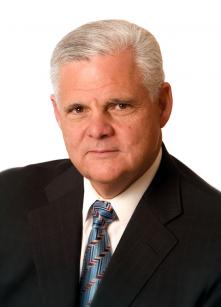 Media advisory
September 19, 2014
Joseph Tucci, chairman and CEO of EMC Corporation, will visit Brown University Thursday, Sept. 25, to deliver the inaugural Leadership in Technology lecture, a new series of lectures by leading technology CEOs, sponsored by Computing and Information Services at Brown.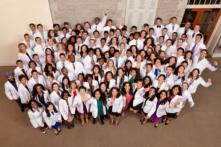 Primary care and population medicine
September 22, 2014
With support from the American Medical Association, the Alpert Medical School is developing a new M.D./Sc.M. degree program in primary care and population health. Five faculty members are joining representatives of 10 other medical schools this week in Nashville, Tenn., to review progress on the national effort.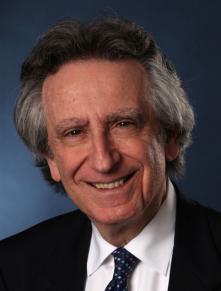 Commentary: Eli Adashi
September 17, 2014
In a new commentary in the journal JAMA Surgery, Dr. Eli Adashi recounts what he and other advocates saw as merits of the originally bipartisan Sustainable Growth Rate Repeal and Medicare Provider Payment Modernization Act of 2014. The perennial trouble with how Medicare pays doctors will return in the 114th Congress, and broader trends in health care practice that the bill attempted to address will remain just as strong.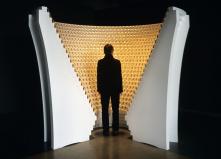 At the Bell Gallery
August 15, 2014
The David Winton Bell Gallery presents Audible Spaces: Tristan Perich, Zarouhie Abdalian, and [The User], an exhibition of contemporary sound art, on view at the Bell Gallery Saturday, Aug. 30, to Sunday, Oct. 12, 2014, and at the Cohen Gallery in the Perry and Marty Granoff Center for Creative Arts, Saturday, Aug. 23 to Sunday, Oct. 12.