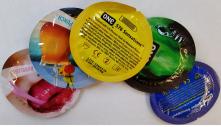 August 19, 2014
Many HIV-negative gay or bisexual men in steady relationships with other HIV-negative men don't always use condoms out of a desire for intimacy. That same desire, according to a new study, makes such men more inclined to use antiretroviral medications to prevent getting HIV, a practice known as PrEP.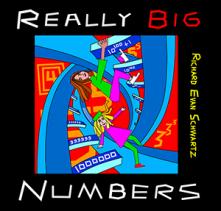 July 31, 2014
A new children's book written and illustrated by Brown mathematics professor Richard Schwartz takes readers on a visual journey through the infinite number system. Schwartz hopes Really Big Numbers will help inspire a love of math in young readers.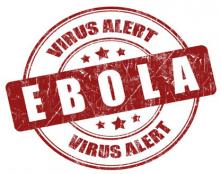 Questions for Dr. Ian Michelow
August 20, 2014
Terrible suffering in Western Africa has refocused the world's attention on Ebola viruses, for which there is no vaccine or cure. The viruses are masters of their attack, but researchers are working hard to fight them, said Dr. Ian Michelow, who has studied an approach.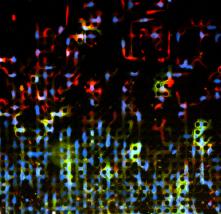 August 17, 2014
A microscopic obstacle course of carefully spaced pillars enables researchers to observe cancer cells directly as they break away from a tumor mass and move more rapidly across the microchip. The device could be useful for testing cancer drugs and further research on the mechanics of metastasis.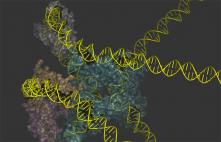 August 12, 2014
Biologists have worked with the lambda virus as a model system for more than 50 years but they've never had an overarching picture of the molecular machines that allow it to insert or remove DNA from the cells that it infects. Now they can, thanks to an advance that highlights the intriguingly intricate way the virus accomplishes its genetic manipulations.

August 8, 2014
A computer algorithm being developed by Brown University researchers enables users to instantly change the weather, time of day, season, or other features in outdoor photos with simple text commands. Machine learning and a clever database make it possible. A paper describing the work will be presented at SIGGRAPH 2014.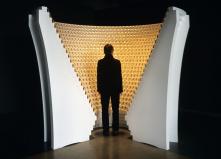 At the Bell Gallery
August 15, 2014
The David Winton Bell Gallery presents Audible Spaces: Tristan Perich, Zarouhie Abdlian, and [The User], an exhibition of contemporary sound art, on view at the Bell Gallery Saturday, Aug. 30, to Sunday, Oct. 12, 2014, and at the Cohen Gallery in the Perry and Marty Granoff Center for Creative Arts, Saturday, Aug. 23 to Sunday, Oct. 12.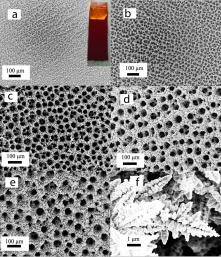 August 12, 2014
Scientists at Brown University's Center for Capture and Conversion of CO2 have discovered that copper foam could provide a new way of converting excess CO2 into useful industrial chemicals, including formic acid.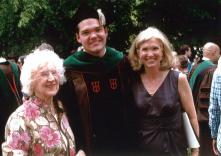 August 18, 2014
This year for the first time, Alpert Medical School invited family members of those who donated their bodies to medical education to join them in commemorating and reflecting on that generosity. At the ceremony Thursday, Aug. 14, 2014, medical students shared the gratitude, knowledge, and inspiration they felt.