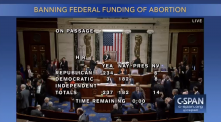 March 20, 2017
Originally a single-sentence prohibition on Medicaid funding for abortion, the Hyde Amendment has provided the blueprint for ever-expanding prohibitions on public expenditure for the procedure.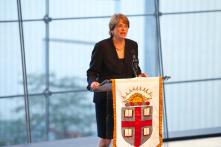 Questions for Christina Paxson
March 14, 2017
In the wake of recent federal actions, Brown's president offers her views on research funding, transgender issues, immigration policy and the University's role in a politicized landscape.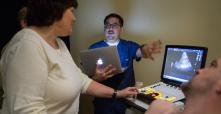 March 13, 2017
The process by which medical students become residents has a very precise moment of culmination — noon on the third Friday in March — but the preparation takes months of hard work and expense that has been increasing over time.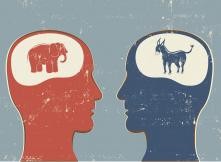 March 20, 2017
Using demographic information and survey data, researchers found that political polarization is not rising fastest among those Americans who rely most on internet and social media for news.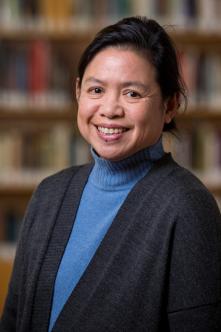 Questions for Liza Cariaga-Lo
March 17, 2017
The two-day event will convene representatives from a range of universities to discuss innovation and best practices for increasing diversity and inclusion in higher education.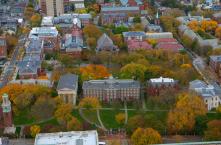 March 9, 2017
In the first year following the launch of its diversity and inclusion action plan, the University made strides on faculty and student diversity and focused on building a foundation for long-term success.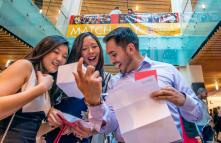 March 17, 2017
Balloons dropped and champagne popped at the Warren Alpert Medical School when the clock struck noon and students found out where their medical careers will begin.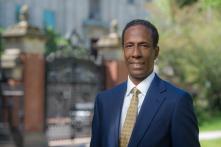 March 16, 2017
The Initiative to Maximize Student Development, which has increased the diversity of doctoral students in the life sciences and supported student achievement, will expand to serve physical sciences, engineering and mathematics.

March 10, 2017
Beginning this month, Pierre Huyghe's "Untitled (Human Mask)" and Gabriel Martinez's "Mountain War Time" will run concurrently in the Bell Gallery and the List Art Center lobby.