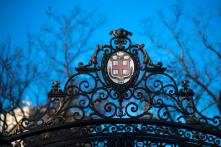 Awards and Honors
November 21, 2017
In recent months, prestigious national and international organizations recognized Brown faculty for their research, scholarship and leadership in areas ranging from dance to climate science.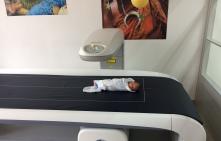 Global health
November 10, 2017
Accompanied by the island nation's prime minister, Brown University public health professor Stephen McGarvey celebrated a new facility for studying the lifestyle and genetic influences of obesity and non-communicable diseases in Samoa.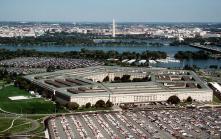 Costs of War
November 7, 2017
The latest report in the Costs of War series find that the average American taxpayer has spent $23,386 on these wars since 2001.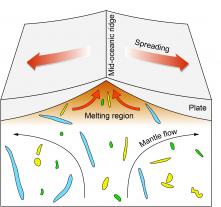 November 22, 2017
A new study by geochemists from Brown University suggests that Earth's mantle varies in composition over kilometer-sized pockets.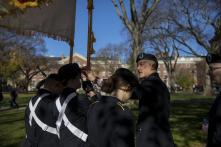 November 10, 2017
The annual ceremony near Soldiers Memorial Arch offered an opportunity to welcome new ROTC members, celebrate the accomplishments of student veterans at Brown and honor military service more broadly.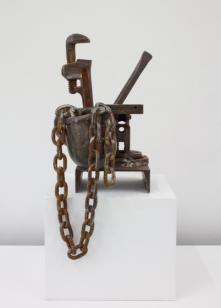 Exhibitions
November 7, 2017
Edwards' 'Festivals, Funerals and New Life' and Weems' 'Kitchen Table Series' open on Nov. 11 in the Bell Gallery and List Art Center lobby, respectively.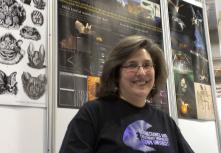 November 20, 2017
For their distinguished contributions to science, professors Stephen Helfand and Sharon Swartz and have been elected fellows of the American Association for the Advancement of Science.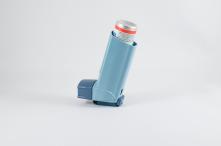 November 15, 2017
An $8 million grant to Rhode Island Hospital will allow two Warren Alpert Medical School and Hassenfeld Child Health Innovation Institute pediatric psychologists to develop a community-based program to address disparities in asthma outcomes in children.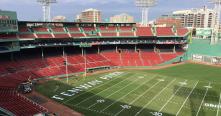 November 9, 2017
As Brown's football team prepares to face Dartmouth at Fenway, this isn't the first time the Bears have gone head-to-head against the Big Green at Boston's historic ballpark.