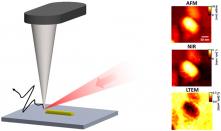 October 19, 2017
Brown University researchers have improved the resolution of terahertz emission spectroscopy — a technique used to study a wide variety of materials — by 1,000-fold, making the technique useful at the nanoscale.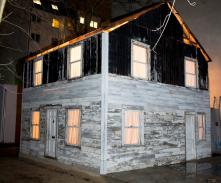 October 13, 2017
Currently located in Berlin at the home of American artist Ryan Mendoza, the historic home could begin a three-month stay in Providence in spring 2018 if initial plans materialize as envisioned by the University's Center for the Study of Slavery and Justice and WaterFire Arts Providence.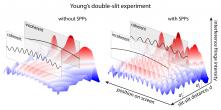 October 18, 2017
In a finding that could have broad applications in optical devices, Brown University researchers have shown that they can transform incoherent light to almost fully coherent and vice versa.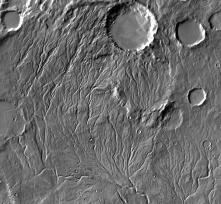 October 17, 2017
Research by planetary scientists at Brown University finds that periodic melting of ice sheets on a cold early Mars would have created enough water to carve the ancient valleys and lakebeds seen on the planet today.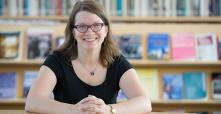 October 5, 2017
A new $225,000 grant from the Andrew W. Mellon Foundation will fund a yearlong seminar series examining how we have arrived at current understandings of race and indigeneity in North and South America.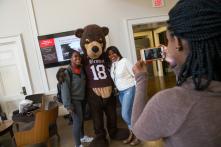 October 12, 2017
For a firsthand experience of the University's distinctive academic, extracurricular and social offerings, parents, siblings and other family members will join students on campus for Family Weekend 2017.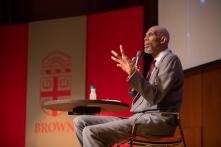 October 16, 2017
From his childhood in Harlem, to his stardom in the NBA, to the Presidential Medal of Freedom, Kareem Abdul-Jabbar stressed the importance of identity and activism in a speech at Brown University.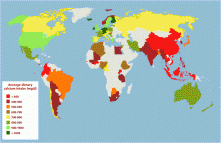 October 18, 2017
A new systematic review of global daily calcium consumption suggests substantial regional differences — it's lowest in East Asia and highest in Northern Europe.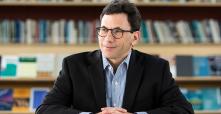 Questions for Eric Patashnik
October 16, 2017
A new book co-authored by Brown public policy professor maps out how the status quo trumps science in American health care.