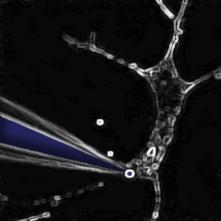 December 16, 2014
A team led by Brown University biologists has discovered the way in which a specific genetic mutation appears to lead to the lack of melanin production underlying a form of albinism.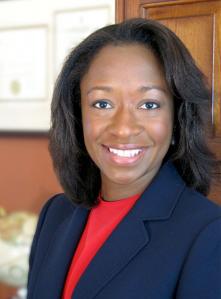 December 19, 2014
Cass Cliatt, currently vice president for communications at Franklin & Marshall College, has been appointed vice president for communications at Brown University. Cliatt will begin her work at Brown April 1, 2015, succeeding Marisa Quinn.

December 9, 2014
Efflux pumps are surface proteins that prevent antimicrobial drugs from getting a foothold in a bacterial cell by identifying and pumping them out of the cell. New research suggests that small pieces of those drugs could keep the efflux pumps busy and allow the antimicrobial drugs to reach a critical mass inside the cell.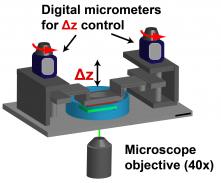 December 18, 2014
Neutrophils, cells recruited by the immune system to fight infection, need to move through a great variety of tissues. New research shows how neutrophils move through confined spaces in the body. A new system can mimic tissues of different densities and stiffness, enabling improved development and testing of drugs.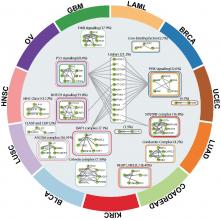 Big Data v. cancer
December 10, 2014
Cancers often involve far more than a genetic mutation acting alone. Multiple mutations, many of which are rare, may occur in different networks of multiple genes. HotNet2 is a powerful algorithm that analyzes genes at the network level and can help cancer researchers search for genetic associations and likely sources of disease across almost unimaginable genetic complexities.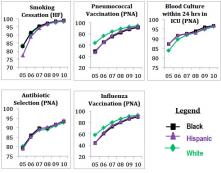 December 11, 2014
A new study in the New England Journal of Medicine reports that in 2010 compared to 2005, racial and ethnic disparities in the quality of U.S. hospital care for heart attack, heart failure, and pneumonia shrank considerably as more acute care patients of all races received recommended treatments.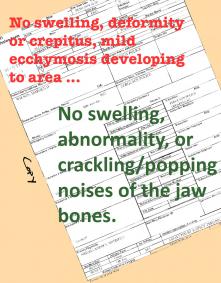 Ferguson evidence
December 15, 2014
A group of nine Brown University medical students has posted lay translations of the medical evidence considered by the grand jury in the Michael Brown/Ferguson, Mo., case. The effort to provide a straightforward simplification of the jargon is meant to make the information more publicly accessible.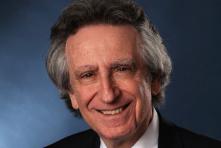 Viewpoint
December 18, 2014
In a new "Viewpoint" article in JAMA, Dr. Eli Adashi and a Harvard colleague argue that the Affordable Care Act requires employers to provide health insurance for good reasons. The authors caution against the likely alternatives if the mandate, which takes effect Jan. 1, 2015, were to be repealed.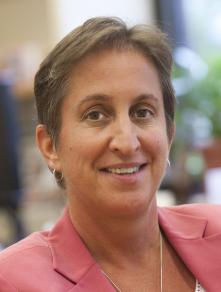 December 12, 2014
Barbara D. Chernow, currently senior vice president for administration at Stony Brook University, has been appointed executive vice president for finance and administration at Brown University. Chernow will begin her duties March 1, 2015, succeeding Elizabeth Huidekoper.