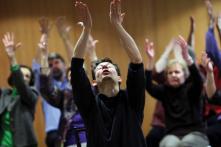 From the Magazine
August 16, 2018
David Leventhal, a 1995 graduate, helps people living with Parkinson's disease manage their symptoms through dance.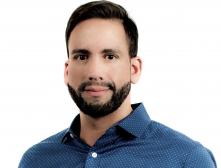 Questions for Matthew Mimiaga
August 14, 2018
LifeSkills program reduces condomless sex acts 40% compared to standard of care HIV and STD counseling and testing, new research shows.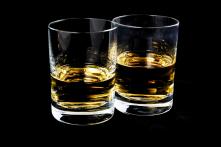 August 13, 2018
Brown-led study finds that motivational interviewing with personalized feedback and booster sessions produced substantial reductions in alcohol use among heavy-drinking men who have sex with men who are living with HIV.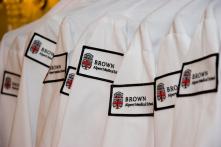 August 7, 2018
Partners-Care New England affiliation will support Brown-led academics and teaching and bring new economic development, research opportunities to Rhode Island.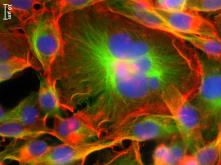 August 13, 2018
Giant cancer cells are much larger and stiffer than other cancer cells and move further, study shows.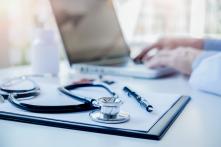 August 9, 2018
Though rates of insurance since the Affordable Care Act's implementation are similar, LGB individuals avoid or delay medical treatment more frequently than their straight peers due to cost.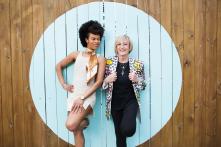 Questions for Kate Bornstein and Dréya St. Clair
August 15, 2018
Kate Bornstein and Dréya St. Clair, Brown graduates from two different generations, share what it was like to find their non-binary selves on College Hill.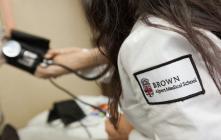 August 13, 2018
After hearing live music as part of their treatment during downtime, patients reported feeling less pain, nausea, anxiety and other symptoms and requested fewer opioid medications.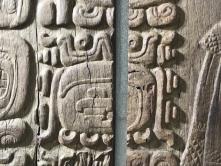 August 9, 2018
Brown professor Stephen Houston will excavate a massive series of citadels in present-day Guatemala, which can shed light on how the leaders of the ancient Maya city of Tikal responded to a foreign threat.