October 3, 2012
401-863-1638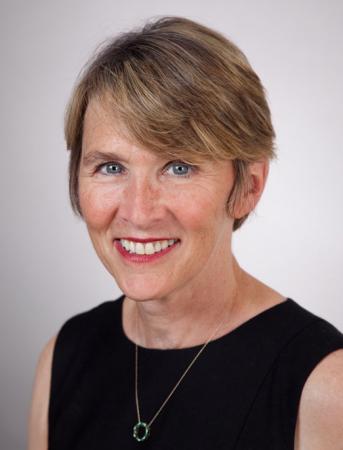 Patricia Watson, currently senior associate vice president for alumni affairs and development at Cornell University, has been named senior vice president for University advancement at Brown University. Watson will begin her duties Dec. 1, 2012, succeeding Steven King.
PROVIDENCE, R.I. [Brown University] — Patricia Watson, currently senior associate vice president for alumni affairs and development at Cornell University, has been named senior vice president for University advancement at Brown University. Brown President Christina Paxson announced Watson's appointment to the University community by e-mail today. Watson will begin her work at Brown on Dec. 1, 2012.
"Pat Watson is a thoughtful communicator and inspiring leader with broad experience in university advancement," Paxson said. "She is coming to Brown as the University begins a comprehensive strategic planning process. I am delighted to have her expertise and energy for the Division of Advancement and look forward to her work with the senior administration."
As the University's senior advancement officer, Watson will develop strategic priorities and oversee activities in key advancement areas across the University, including the Office of Alumni Relations, the Office for International Advancement, the Division of Biology and Medicine and the Alpert Medical School, the Brown Sports Foundation, the Brown Annual Fund, and others. She will serve as a member of the President's Cabinet.
The University's most recent comprehensive campaign — Boldly Brown: The Campaign for Academic Enrichment — met its original goal 15 months early and concluded in December 2010 having raised more than $1.61 billion. Since then, the Division of Advancement has worked to support the University's key priorities, including the School of Engineering, the Brown Institute for Brain Science, the Humanities Initiative, and a variety of projects in athletics, financial aid, and residential life.
"I would like to acknowledge the work of Richard Spies as interim senior vice president and thank him for his service," Paxson said. "Dick has kept the Division of Advancement focused and working effectively on University priorities in anticipation of new leadership."
Patricia Watson
A graduate of Cornell University (B.S., design and environmental analysis, 1983) and Syracuse University (M.A., public administration, 2003), Watson has worked as an engineering and design consultant, managed production departments, designed and led marketing programs, and managed the implementation of a regional jobs creation strategy for a private-sector economic development agency in upstate New York.
Her work in economic development and consulting led her to Syracuse University in 1998, where she served as director of development and as assistant dean for advancement in the L.C. Smith College of Engineering and Computer Science. Since 2004, she has been at Cornell, working in alumni affairs and development. She was promoted to senior associate vice president in 2010.
Her responsibilities at Cornell include strategic planning, developing fundraising policy and goals, program management with 10 direct reports, and advancement-related committee support for the Cornell Board of Trustees. Cornell is midway through a $4.75-billion comprehensive campaign due to conclude in December 2015, the university's sesquicentennial.
For 20 years prior to her work in consulting and higher education, Watson was a professional dancer, choreographer, and instructor, performing extensively throughout the United States. She choreographed for dance, theater, and opera for both professional and community arts organizations and developed dance education programs for the Lincoln Center Institute for Arts and Education Program. Her current volunteer interests include fly fishing instruction for women and Casting for Recovery, a national organization that provides a free outdoors retreat for women who are recovering from breast cancer treatment.
"Institutions of higher learning like Brown and Cornell may grow and change, but they are everlasting, they have a vision geared for perpetuity," Watson said. "That sense of building for future generations is what drew me into higher education and now draws me to Brown. It is exciting to build on what Brown achieved with Ruth Simmons, and it is an honor to join President Paxson at the start of her tenure."
Editors: Brown University has a fiber link television studio available for domestic and international live and taped interviews, and maintains an ISDN line for radio interviews. For more information, call (401) 863-2476.