January 23, 2012
401-863-7287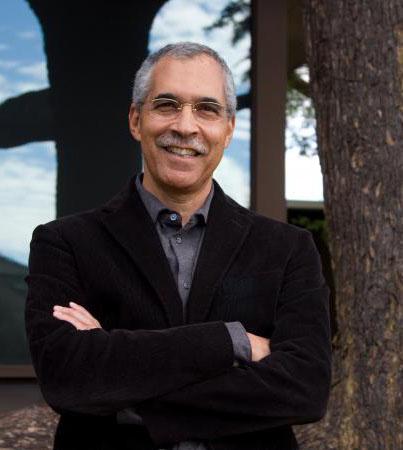 Noted author and scholar Claude Steele will deliver the 2012 Martin Luther King Jr. Lecture at Brown University on Feb. 1, 2012. His talk, titled "Whistling Vivaldi and Other Clues to How Stereotypes Affect Us" is free and open to the public. It begins at 4 p.m. in the Granoff Center for the Creative Arts, Martinos Auditorium. The address will be
available live online
.
PROVIDENCE, R.I. [Brown University] — Noted author and scholar Claude Steele will deliver the 2012 Martin Luther King Jr. Lecture at Brown University on Wednesday, Feb. 1, 2012. His talk will begin at 4 p.m. in the Granoff Center for the Creative Arts, Martinos Auditorium. It is free and open to the public.
Steele's talk, titled "Whistling Vivaldi and Other Clues to How Stereotypes Affect Us," will examine his theory of stereotype threat, which has been the focus of much of his research and writing throughout his academic career. The theory looks at how people from different groups, being threatened by different stereotypes, can have quite different experiences in the same situation. It has been used to understand group differences in performance ranging from the intellectual to the athletic. Steele's recent book, Whistling Vivaldi and Other Clues to How Stereotypes Affect Us, published in 2010, was based on this research.
Steele is the I. James Quillen Dean of the School of Education at Stanford University. Previously, he served as the 21st provost of Columbia University, as well as professor of psychology. He was educated at Hiram College and at Ohio State University, where he received his Ph.D. in psychology in 1971. He has received honorary degrees from the University of Michigan, the University of Chicago, Yale University, Princeton University, and from the University of Maryland–Baltimore County.
Before joining Columbia University, Steele was a faculty member at Stanford University, holding appointments as the Lucie Stern Professor in the Social Sciences, as director of the Center for Comparative Studies in Race and Ethnicity, and as director of the Center for Advanced Study in the Behavioral Sciences. He is recognized as a leader in the field of social psychology and for his commitment to the systematic application of social science to problems of major societal significance.
Steele's work has been published in numerous scholarly journals, and he has been elected to several academic organizations, including the National Academy of Sciences and the National Academy of Education. He has received numerous fellowships and awards, including the Dean's Teaching Award from Stanford, and the Donald Campbell Award from the Society for Personality and Social Psychology (2001).
The Martin Luther King Jr. Lecture
The Martin Luther King Jr. Lecture was established at Brown University in 1996, with former New York Mayor David Dinkins as the inaugural speaker. Past lecturers have included Hugh B. Price, president and CEO of the National Urban League; Lee Mun Wah, community therapist, poet and the maker of the film The Color of Fear; Elizabeth Martinez, Chicana activist and author of Des Colores Means All of Us: Latina Views for a Multi-Colored Century; William Julias Wilson, sociologist and author of The Bridge over the Racial Divide: Rising Inequality and Coalition Politics; Jane E. Smith, president and CEO of the National Council of Negro Women Inc.; Johnnetta B. Cole, professor emerita of Emory University and president emerita of Spelman College; Randall Kennedy, professor of law at Harvard Law School; Michael Lomax, president and CEO of the United Negro College Fund; social activist and educator Angela Davis; noted PBS host and author Tavis Smiley; and Ronald Ferguson, Harvard lecturer and scholar.
Editors: Brown University has a fiber link television studio available for domestic and international live and taped interviews, and maintains an ISDN line for radio interviews. For more information, call (401) 863-2476.