Only a year into her studies at Brown, undergraduate Ellen Cola has spent her first semesters and summer on campus unearthing connections between the experiences of slaves and present-day movements to celebrate black women in America.
PROVIDENCE, R.I. [Brown University] — Growing up in Rockland County, N.Y., Ellen Cola yearned to learn more in school about the abundant challenges that black women have faced over the course of U.S. history.
"In high school, we went over slavery, the civil rights movement and the contributions of Martin Luther King Jr., but it was sort of glossed over quickly," Cola said.
Over the 2016-17 academic year at Brown and into this summer, she has transformed that interest into enough knowledge about the history of black women in America to help write a book — quite literally.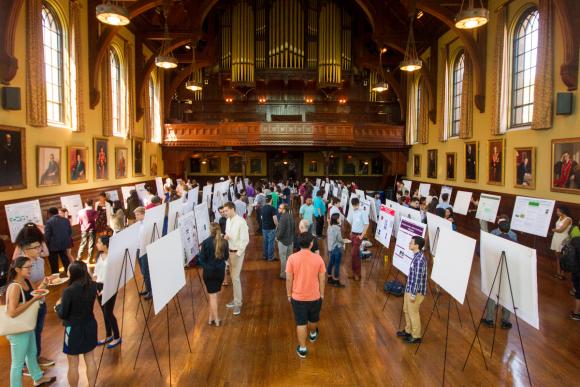 A rising sophomore, Cola says she has grown to appreciate the flexibility afforded by the University's distinctive Open Curriculum, which encourages students to chart their own courses of study. As a first-year student, she quickly immersed herself in a seminar titled Slavery, Race and Racism, delving deeper into course topics after hours with Emily Owens, an assistant professor of history and faculty fellow at Brown's Center for the Study of Slavery and Justice.
This spring, Cola secured an Undergraduate Teaching and Research Award (UTRA) to work in partnership with Owens on a summer research project titled "Motivating the Movement: The Connections Between Black Women in Slavery and #BlackGirlMagic." The focus on the ties between the slavery era and the present day — and particularly her emphasis on #BlackGirlMagic, a campaign launched in 2013 to celebrate the achievements of black women — didn't come quickly, Cola said.
Initially, she set out to study the history of sexual violence in plantation slavery in the U.S. South; eventually, she pivoted to the relationship between bond women and mistresses. As her research approached the doorstep of the modern era, Cola reached a eureka moment while she was sitting in her dorm room.
"There's a hole in the scholarly discourse," she remembered thinking at the time. "We aren't looking at the relationship between the past and present. And I want to fill in that historical gap."
For the past months, Cola has tucked herself away behind a desk, meticulously poring over documents at the Center for the Study of Slavery and Justice with a particular focus on studying slave narratives drawn from library archives. One story that stuck in Cola's mind was that of Harriet Jacobs, an African American born a slave in North Carolina who escaped and later wrote a book titled "Incidents in the Life of a Slave Girl."
"Through my research, a recurring theme suggests that women in bondage have been resilient and powerful, making sacrifices and jumping through hoops since the Antebellum period," Cola said. "These women risked their lives to help their families."
In connecting her historical research to the present day, Cola has aimed to probe what she calls a common misperception that black women have become empowered only recently. While #BlackGirlMagic celebrates the accomplishments, power and resilience of black women, the movement misses a significant point, she asserts.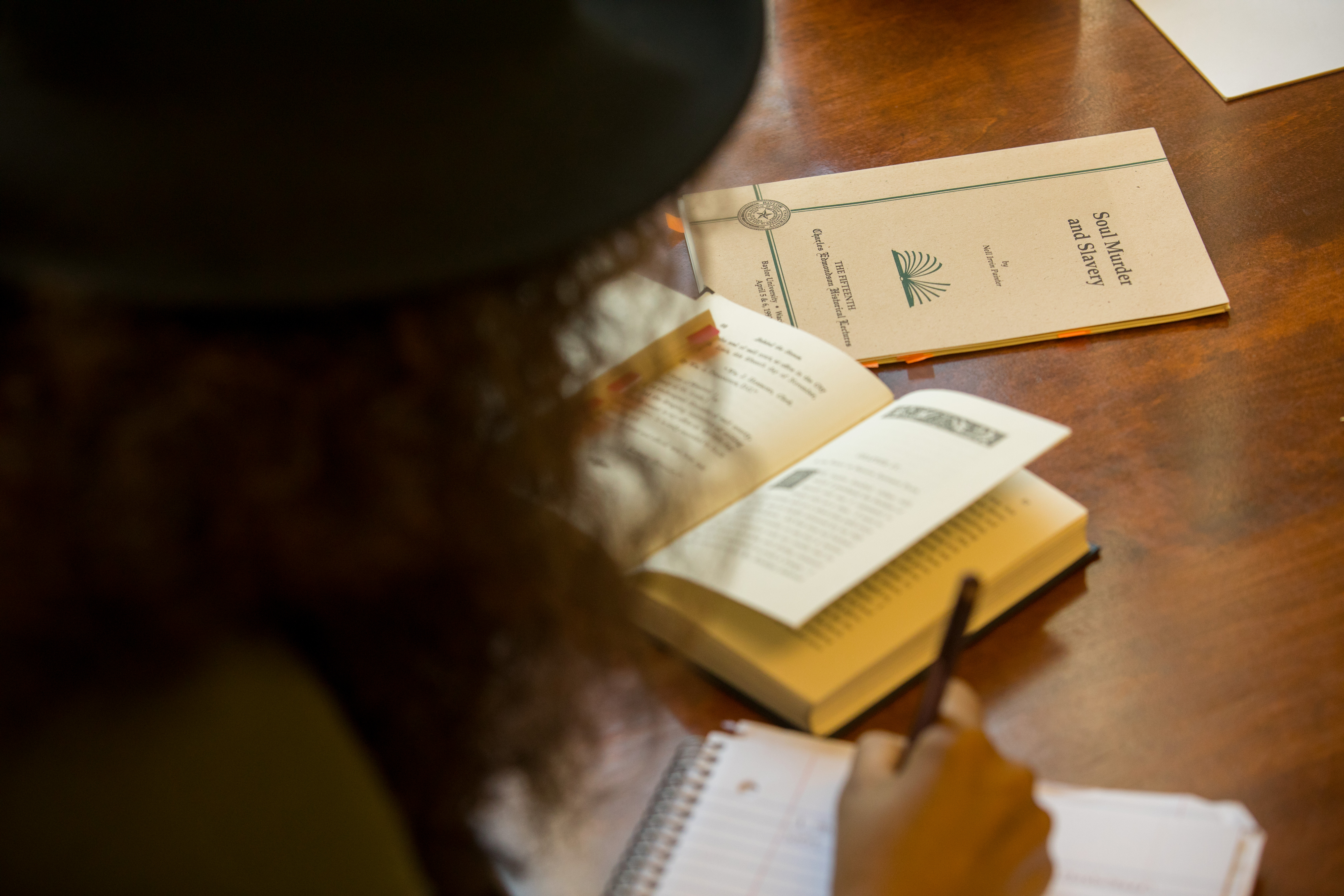 "It fails to acknowledge the perseverance of those who came before us," Cola said. "Black women have been making strides in social justice since slavery."
The fluidity of her research has bestowed an experience and a set of skills that Cola says she is unlikely to forget.
"I take pride in the evolution of my research," she said. "I think that it's a way for me to track how I've grown throughout the summer. Having the knowledge and skills on how to conduct research, being able to use different programs, such as Zotero [a tool for tracking research sources] and knowing how to closely analyze documents are things I will cherish forever and take wherever I go."
Cola — a first-generation student whose parents emigrated from Haiti — hopes to use the skills she's learned to advance her goal of becoming a professor one day.
And while her summer UTRA experience nears its end, Cola notes that her research is merely in its earliest stages. Her findings have assisted Owens with a current book project centered on the history of sexuality and slavery. Cola is considering a joint concentration in history, Africana studies and public policy and is working with her mentor to explore other ways to contribute to Owens' scholarship.
"Professor Owens has held my hand in explaining specific steps I should be taking," Cola said. "I couldn't have asked for a better mentor."