As part of Brown's effort to enhance the on-campus dining experience, renovations over winter break bring new and improved serving stations to the Ratty.
PROVIDENCE, R.I. [Brown University] — This week, as students entered Sharpe Refectory — the Ratty, as it's better known — for their first meals on campus following winter break, a series of upgrades and enhancements to the 65-year-old dining room greeted them.
With a focus on fresh, sustainable foods, Brown Dining nearly doubled the salad bar in size. Three new serving stations offering made-to-order dishes including omelets, pizza, pasta, sandwiches and stir-fries now sit outside of the main serving area. Digital signs at each station and on the walls display the day's menu. New tiling and décor give the space a fresh feel.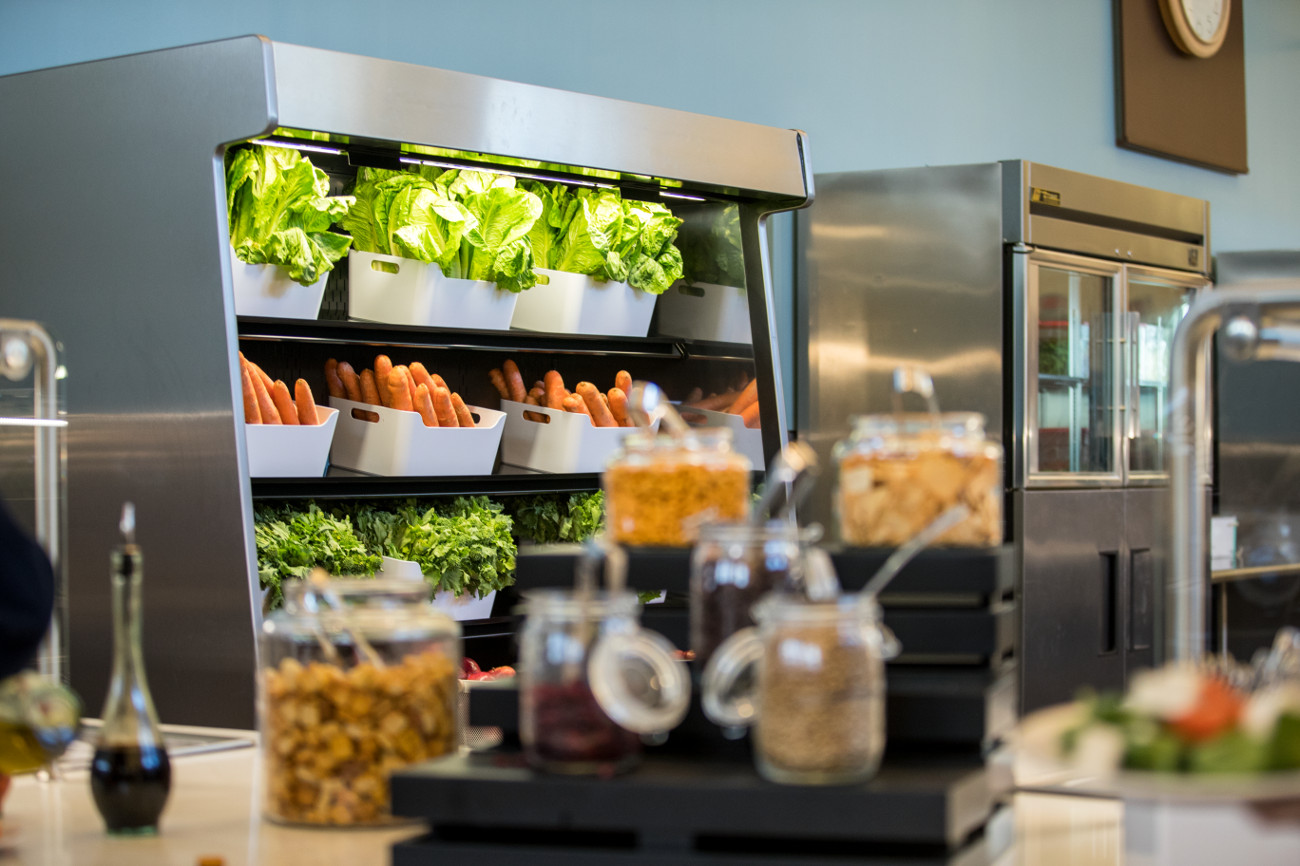 While not exactly a start-from-scratch renovation project, the changes mark a significant facelift for the Ratty. 
Peter Rossi, director of Brown Dining Services, said the additional stations will allow staff to provide new food options in the original serving area — all part of an ongoing effort to enhance menu offerings with a focus on sustainable, fresh ingredients.
"These modifications are part of our continuing work to enhance the student dining experience at Brown and make Brown's largest dining facility more comfortable and easier to navigate for students," Rossi said. "The additional stations, combined with the expanded food offerings, will help to reduce congestion during peak periods and provide students with more flexibility in their food choices. We remain committed to offering freshly prepared, healthy and nutritious foods utilizing sustainable sourcing practices."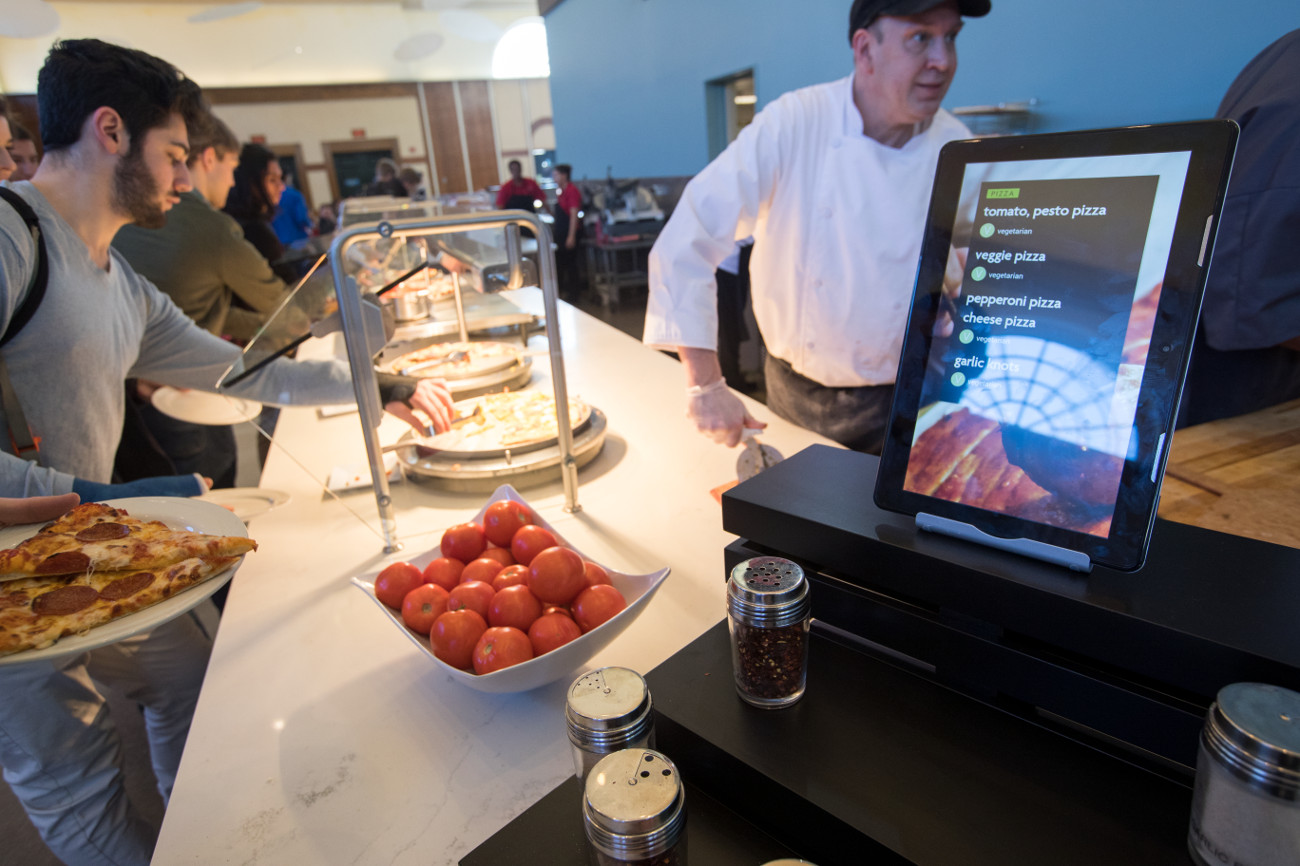 To make room for the new stations, the beverage areas have been relocated, and a new dish return and composting area have been created near the exit of the Refectory. 
The upgrades to Sharpe Refectory, as well as modifications to the central serving area that took place last fall, come in the wake of a partnership launched last year with Bon Appétit, an on-site restaurant management company. Many of the changes come based on input from Brown students and employees, Rossi said — as part of the collaboration between Brown Dining Services and Bon Appétit to enhance campus dining, staff members have focused on continually collecting feedback from the Brown community. 
"The changes are very clean and fresh. I think everything flows a little better, and it's going to provide more high-quality choices for students," said Christian Hanson,  a student representative on the committee that selected Bon Appetit. "I am looking forward to Brown and Bon Appetit getting feedback and responding to feedback from students. I know that Dining Services is always looking for ways to increase the quality and sustainability of sources and ensure that the Ratty remains a centerpiece of campus."